2019 July 2 morning
Cheryl Hoyle sends a photograph of a Rough Stink Bug Brochymena sp. from the Songhees Walkway.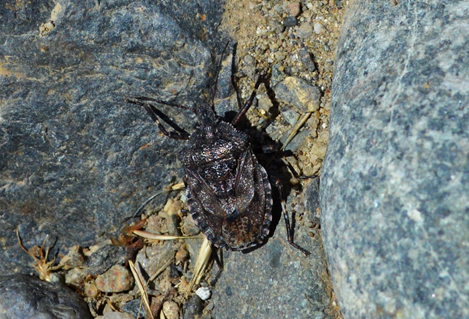 Rough Stink Bug Brochymena sp. (Hem.: Pentatomidae) Cheryl Hoyle
Val George writes: This Grey Hairstreak was at the summit of Mount Douglas (48.493735/-123.347655) yesterday, July 1.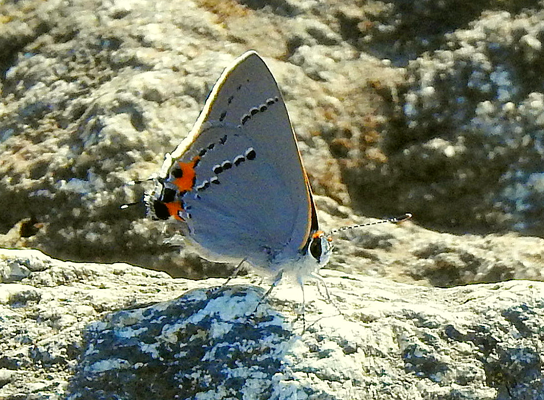 Grey Hairstreak Strymon melinus (Lep.: Lycaenidae) Val George
Jeremy Tatum writes: Here's a photograph of a Copper Underwing moth, reared from a caterpillar found at Goldstream Park. Unfortunately, I wasn't able to photograph the copper-coloured hindwings.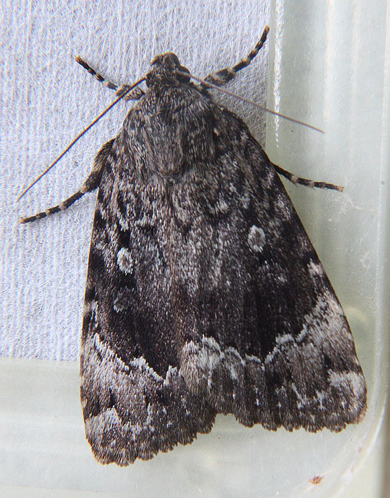 Copper Underwing Amphipyra pyramidoides (Lep.: Noctuidae)
Jeremy Tatum
Jochen Möhr's moths in Metchosin this morning:
1 Biston betularia
2 Lacinipolia strigicollis
4 Nadata gibbosa
1 Schizura ipomoeae
1 Smerinthus ophthalmica or cerisyi
[Jeremy Tatum notes: Some authors have split the old S. cerisyi into S. cerisyi and S. ophthalmica, with our local moths being ophthalmica. As with many other moths with frequent taxonomic revisions, it is impractical for me to keep relabelling archival images, so for consistency within the site I adopt a conservative approach and retain the name cerisyi on images on this site.]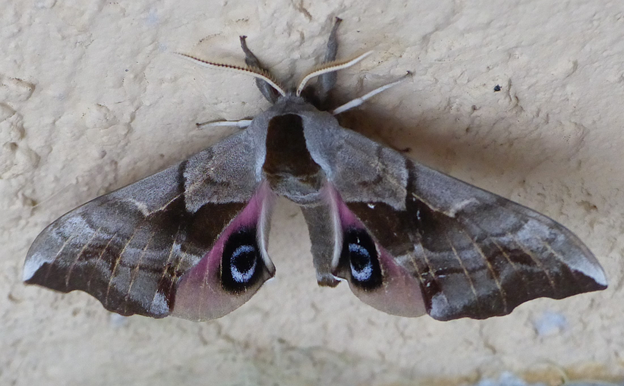 Smerinthus cerisyi (Lep.: Sphingidae) Jochen Möhr