2019 June 18 morning
   Jeremy Tatum writes:  I walked a little way along the railway north of Cowichan Station yesterday.  Both sides of the railway have been sprayed with herbicide, doing a very good job of destroying the vegetation there.  In spite of that, I saw a Clodius Parnassian and about 10 Margined Whites.  These were second generation, in which at least the males are absolutely pure immaculate white on both wings, above and below, unlike the early spring generation in which there is some maculation above, and the veins on the underside of the hindwings are heavily emphasized,  Also seen were about half-a-dozen each of Lorquin's Admiral and Western Tiger Swallowtail, and it seemed every few yards a Common Whitetail dragonfly.
   Jochen Möhr writes from Metchosin:  After five days of NOTHING, which may be even more noteworthy than the two individuals, who kindly volunteered to appear on my wall finally, I got these two, tentatively identified as L. cuneata and Hydriomena sp.  Libby Avis writes:  Hydriomena speciosata, plus agree on Lacinipolia – possibly cuneata again but looks a bit faded, so hard to be certain.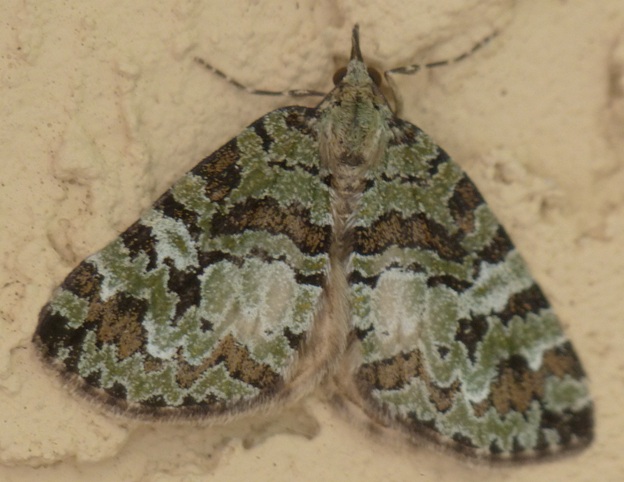 Hydriomena speciosata (Lep.: Geometridae)  Jochen Möhr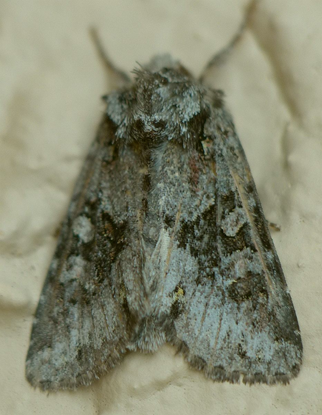 Lacinipolia (possibly cuneata) (Lep.:  Noctuidae)  Jochen Möhr