2019 June 17 evening
Mike Yip photographed some nice dragonflies in his Nanoose garden, June 16. Thanks to Rob Cannings for confirming the identifications.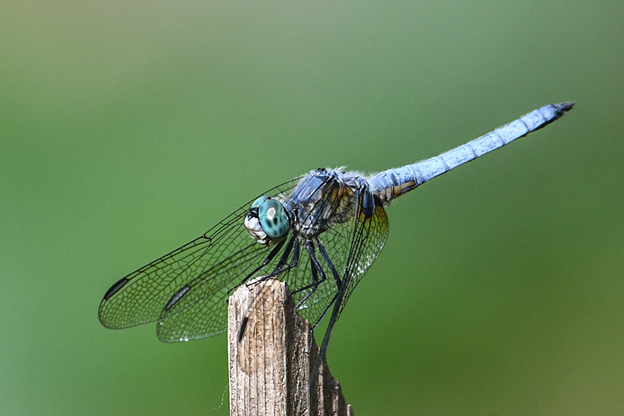 Male Blue Dasher Pachydiplax longipennis (Odo.: Libellulidae) Mike Yip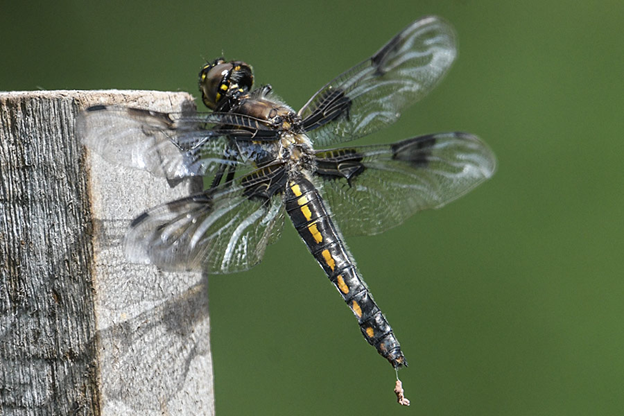 Female Eight-spotted Skimmer Libellula forensis (Odo.: Libellulidae) Mike Yip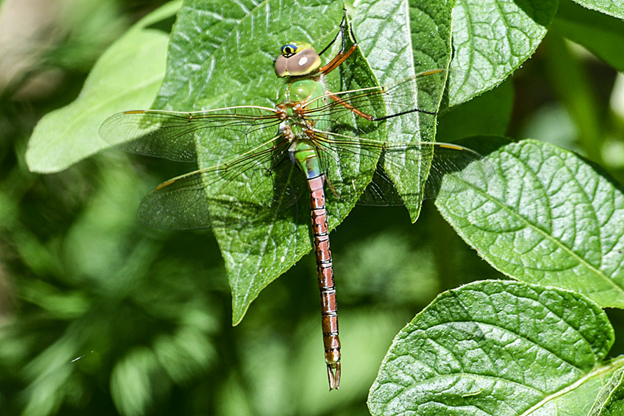 Male Common Green Darner Anax junius (Odo.: Aeshnidae) Mike Yip
Jeremy Tatum shows a photograph of a caterpillar of the Western Brown Elfin butterfly, from Munn Road, in typical pose with its head buried in a Salal flower.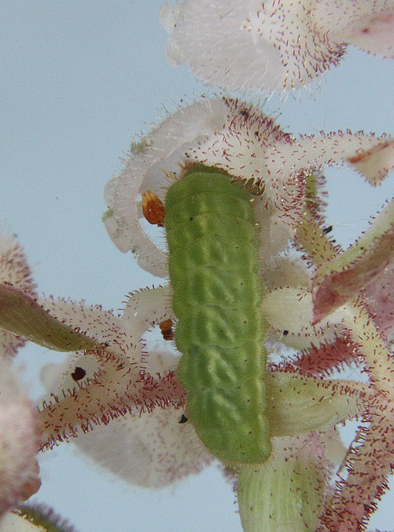 Western Brown Elfin Incisalia iroides (Lep.: Lycaenidae) Jeremy Tatum