2019 June 12 morning
Jochen Möhr's moths in Metchosin this morning:
| | |
| --- | --- |
| Apamea sordens | 1 |
| Drepana arcuata | 2 |
| Pero morrisonaria | 2 |
| Protitame subalbaria | 1 |
| Tyria jacobaeae | 2 |
Tortricidia testacea 1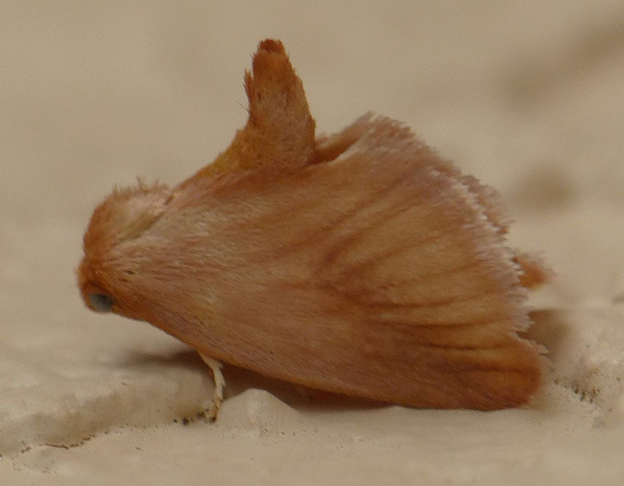 Tortricidia testacea (Lep.: Limacodidae) Jochen Möhr
Rosemary Jorna writes from the Kenp Lake area: This beauty showed up in the garden, June 11, while I was trying to photograph the elusive Western Tiger Swallowtail that keeps drifting in to our yard. There is a healthy population of Western Tiger Swallowtails on Mount Emperor in the Sooke Hills – no great number in any one place but we met them steadily along the way. All of them reluctant to pose for a photo.
Rob Cannings writes, of the beauty photographed by Rosemary: Looks like a young male Cordulia schurtleffii. That outward flare of the cerci is characteristic of C. shurtleffii, as is the clubbed abdomen. The eyes will get brilliant green as the individual matures.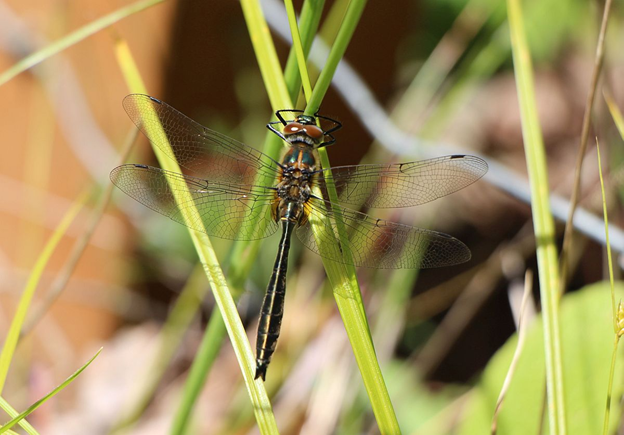 Cordulia shurtleffii (Odo.: Corduliidae) Rosemary Jorna
Ron Flower writes: On June 11 we went to the Goldsteam River where we found 6 Purplish Coppers, 1 Western Spring Azure, 3 Western Tiger Swallowtails and 4 Pale Tiger Swallowtails. The beetle was on my driveway in Royal Oak.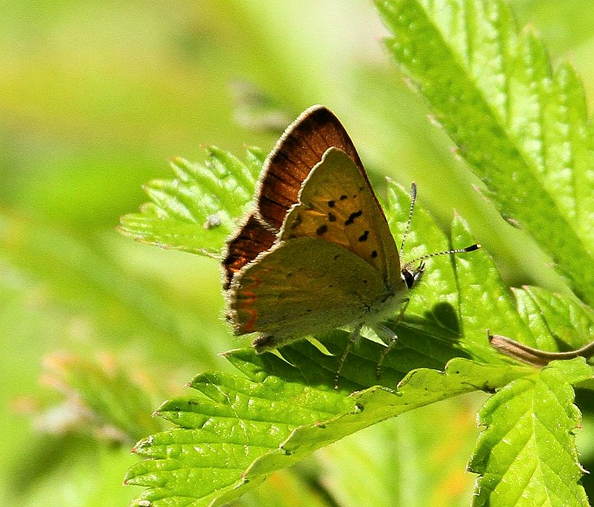 Male Purplish Copper Lycaena helloides (Lep.: Lycaenidae) Ron Flower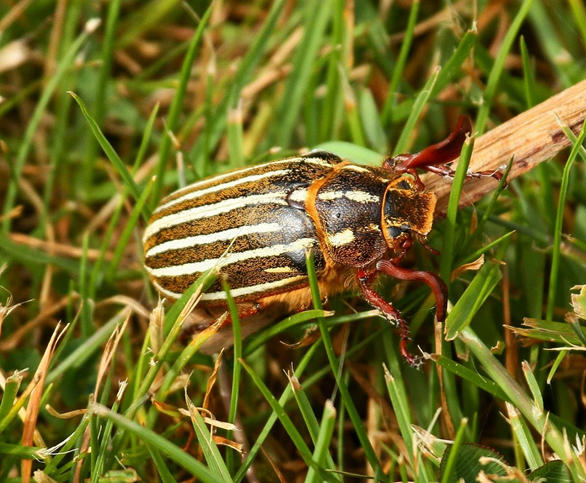 Polyphylla crinita (Col.: Scarabaeidae) Ron Flower
Peter Boon writes from Nanaimo: A couple of reports from yesterday. In my light trap this morning were the following moths:
Agrotis vancouverensis-Vancouver Dart 6
Biston betularia – Peppered Moth 1
Leucania oregona – Oregon Wainscot 1
Paonis excaecata – Blinded Sphinx 1
Hyles gallii – Bedstraw Hawk Moth 1
Lophocampa maculata – Spotted Tiger Moth 1
Noctua pronuba – Large Yellow Underwing 2
Tetracis cervinaria 3
On a trip to Paradise Meadows today with my class there were 8+ commas. I didn't have time to chase and specifically identify them, but will be back up there soon for a dedicated lep session. 3+ Mourning Cloaks and 3 Western Spring Azures.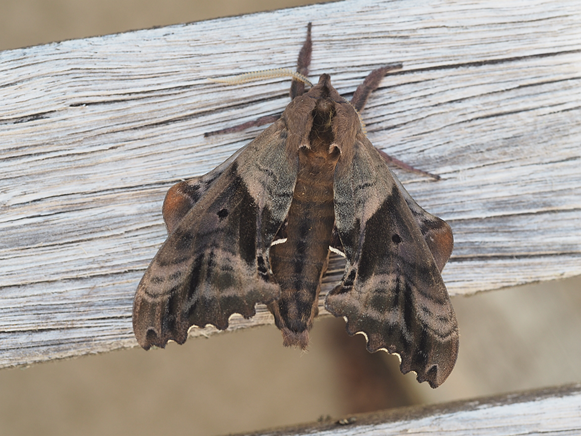 Paonias excaecatus (Lep.: Sphingidae) Peter Boon
Paonias excaecatus (Lep.: Sphingidae) Peter Boon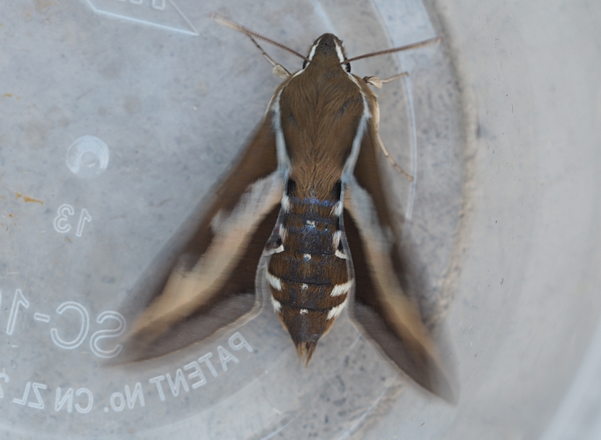 Hyles gallii (Lep.: Sphingidae) Peter Boon