2019 May 15 evening
Jeremy Tatum sends a photograph of Spilosoma virginica, reared from a Yellow Woolly Bear caterpillar found last year in the Blenkinsop valley, where the moth was released today.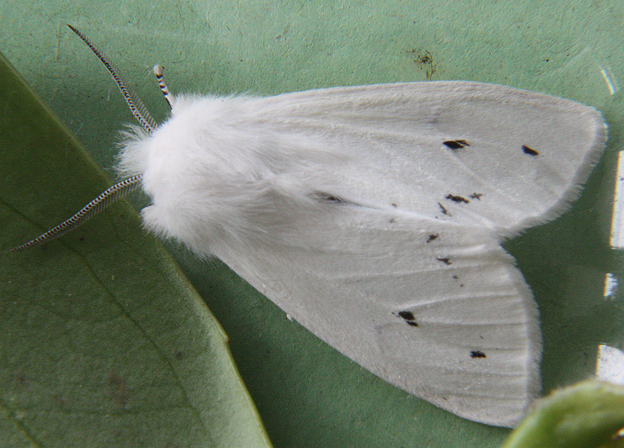 Spilosoma virginica (Lep.: Erebidae – Arctiinae) Jeremy Tatum
He writes: Today I spent about 45 minutes on the Panhandle Trail off Munn Road, and I saw 16 Western Spring Azures, one Cedar Hairstreak, and one Sara Orangetip.
Rosemary Jorna sends, from the Kemp Lake area, a photograph of a Narcissus Bulb Fly.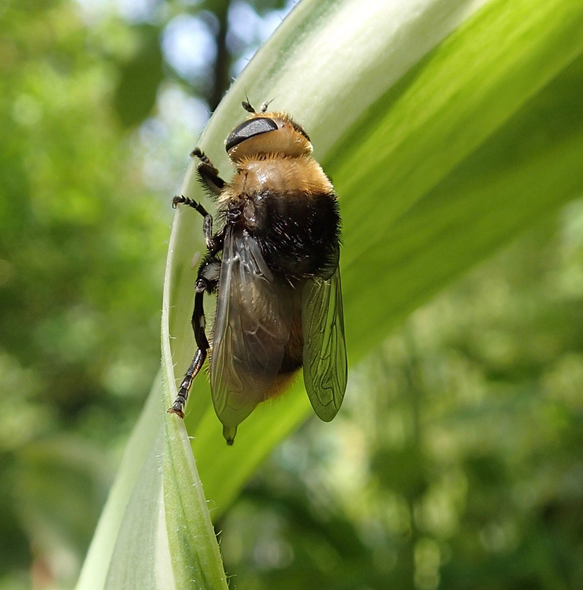 Narcissus Bulb Fly Merodon equestris (Dip.: Syrphidae) Rosemary Jorna
More tomorrow…