2019 March  20 evening
   Jeremy Tatum writes:  I don't think I have ever done three postings in a day before – but this one can't wait.  It is hill-topping time on Mount Tolmie again.  At 4:30 this afternoon, three apparently pristine-fresh California Tortoiseshells were besporting themselves on the reservoir atop Mount Tolmie.  They were putting on a tremendous display, chasing each other around, and showing off their beautiful wings.  They were attracting the attention of other people o n the reservoir – it has to be pretty spectacular for that to happen.  When I got there at 4:40, Kirsten Mills was already there and she had already photographed one of them, seen below.
  Butterfliers should note that nymphalid and other butterflies typically hill-top in the late afternoon and early evening.  As well as Mount Tolmie, it would be worth checking Mount Douglas, Christmas Hill and Highrock Hill.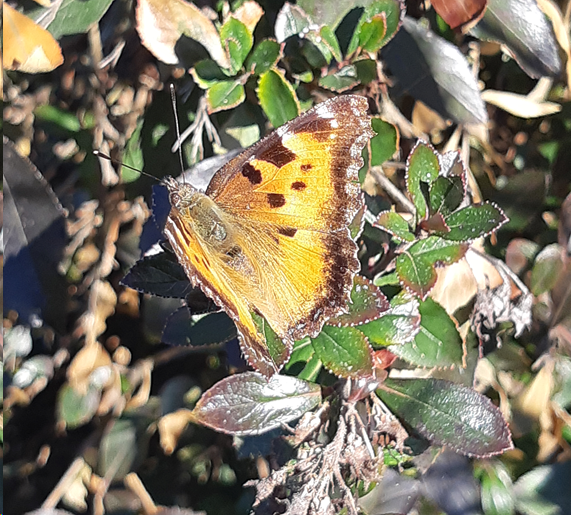 California Tortoiseshell Nymphalis californica (Lep.: Nymphalidae)  Kirsten Mills