2019 March 18
Gordon Hart writes: With the snow still melting in shady areas, Anne-Marie and I watched a Green Comma Polygonia faunus yesterday (March 17) nectaring on purple heather flowers. It posed long enough for me to get some underside shots showing numerous green flecks, so this was likely a male. I have attached an upperside and underside view. The underside view shows a vespid species above on the other side of the flower raceme. We saw several different bumblebee species, a bee-like syrphid fly, and several other bee and fly species. What a glorious day!
Jeremy Tatum comments: Commas often rest head downwards, but in this instance it also happens to be a convenient position for getting at the nectar! The wasp may be Polistes dominula – but we'd need to see a bit more of the antennae to be sure.
Green Comma Polygonia faunus (Lep.: Nymphalidae) Gordon Hart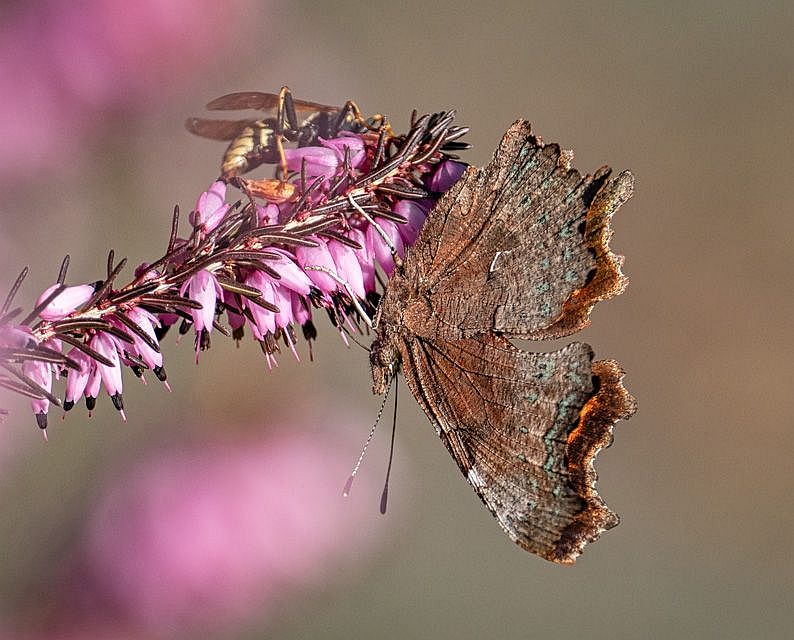 Green Comma Polygonia faunus (Lep.: Nymphalidae) Gordon Hart
Jeremy Gatten writes: I had my first butterfly of the year, a Mourning Cloak, on March 16th in South Valley Park in Saanich. I see that Alan MacLeod had one on March 17th [don't know where! – JT] – he managed a photo that he put up on Flickr, which is how I came across his sighting: https://flic.kr/p/2dQKqKH Although I could not confirm which species, I saw an orange nymphalid in the distance today that I suspect could have been Satyr Comma.
Jeremy Tatum writes: I haven't seen a butterfly yet, but today I had the first moth emerge that was reared from a caterpillar last year – on Garry Oak from Mount Tolmie, where I released it today. Here it is: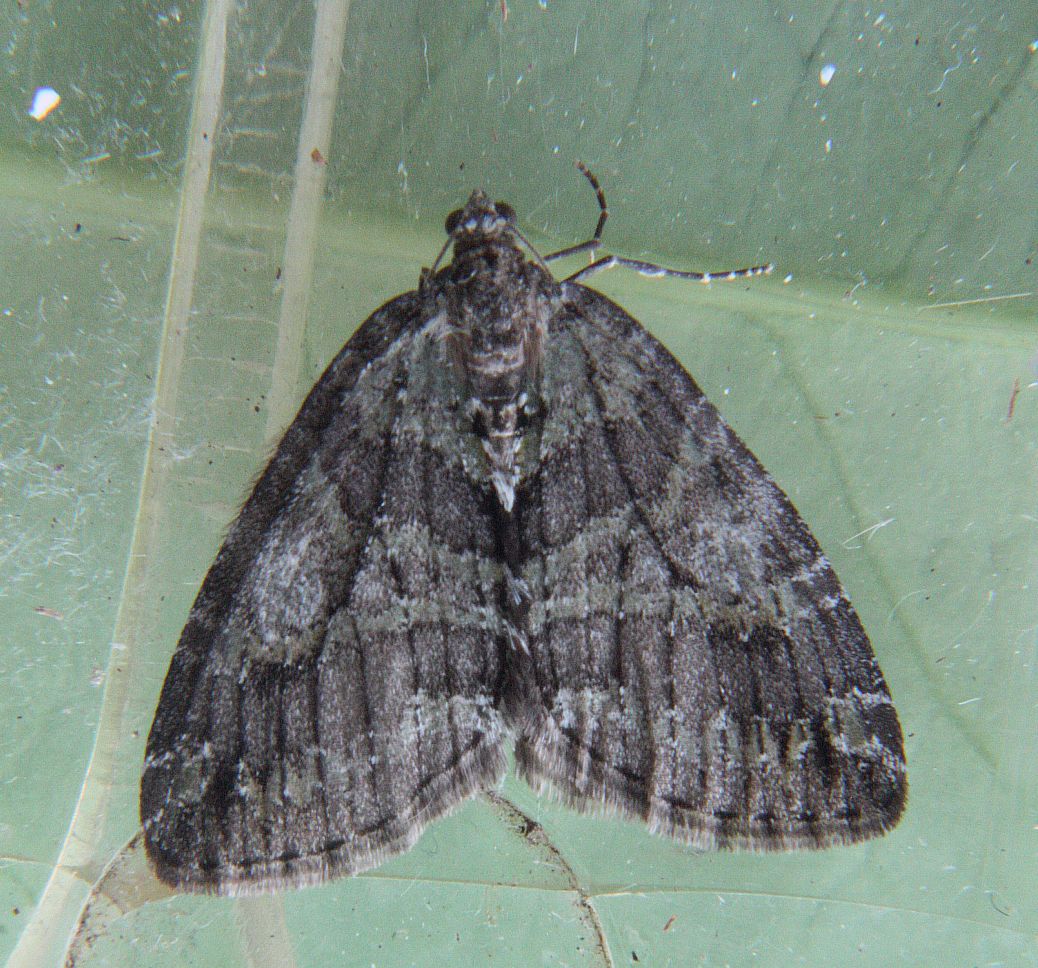 Oak Winter Highflyer Hydriomena nubilofasciata (Lep.: Geometridae) Jeremy Tatum
And, just at press time, we have received two observations of Cabbage Whites. Kirsten Mills saw two today March 18 at 2:30pm in Brentwood Bay on Harding Lane, and Ron Flower had three in his yard in Royal Oak.