2017 October 14
Nathan Fisk sends an interesting picture of a cell from the nest of a leafcutter bee. He found three of these cells in the soil at Fort Rodd Hill Nursery. The cell will be provisioned with nectar and pollen, and one egg will be laid inside it. The bee larva will grow within. The sides of the cell are constructed from roughly rectangular portions of a leaf, and the ends are constructed from circular portions. Leafcutter bees are regarded as major pollinators.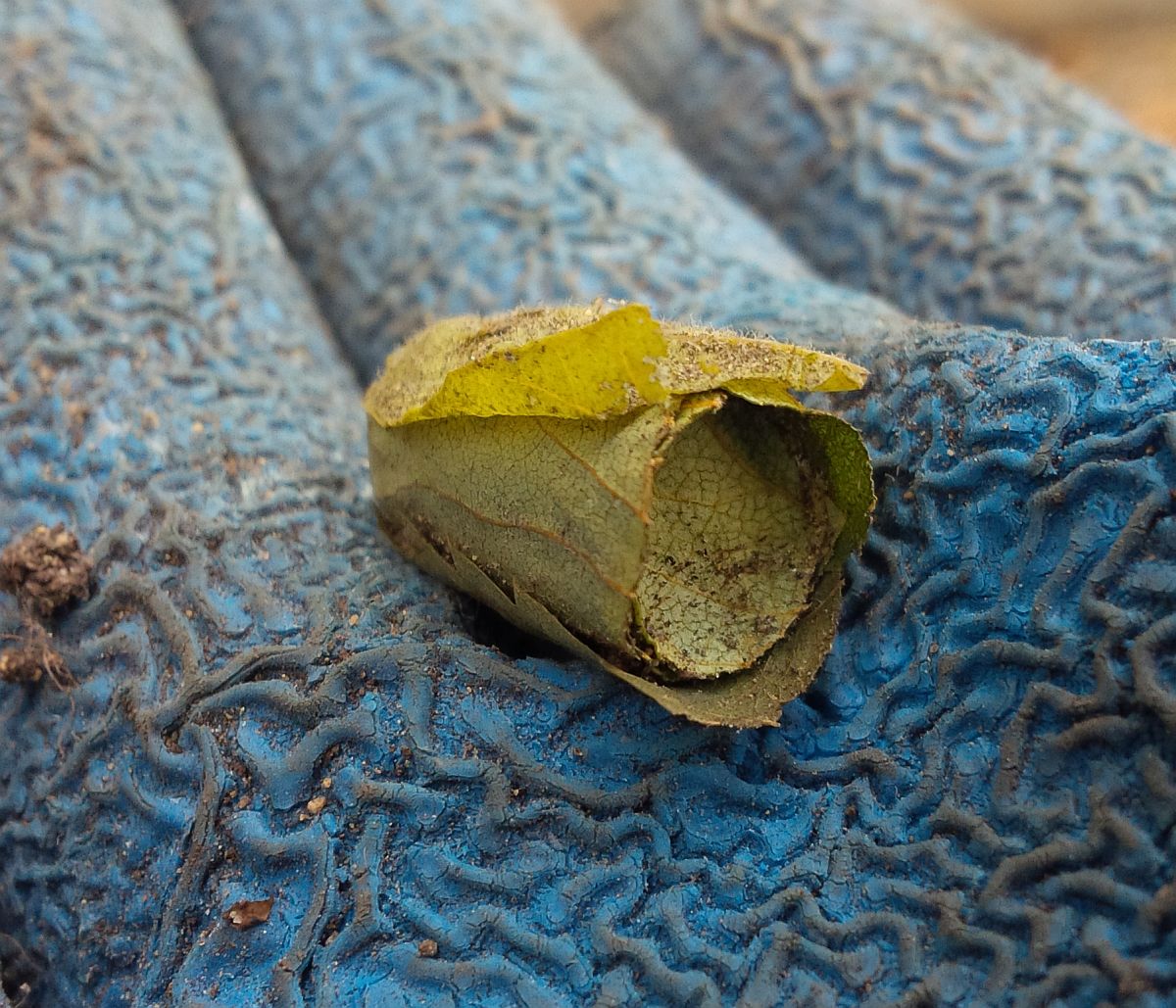 Cell from nest of leafcutter bee (Hym.: Megachilidae) Nathan Fisk
Jochen Moehr sends a photograph of the moth Plemyria georgii from his home in Metchosin.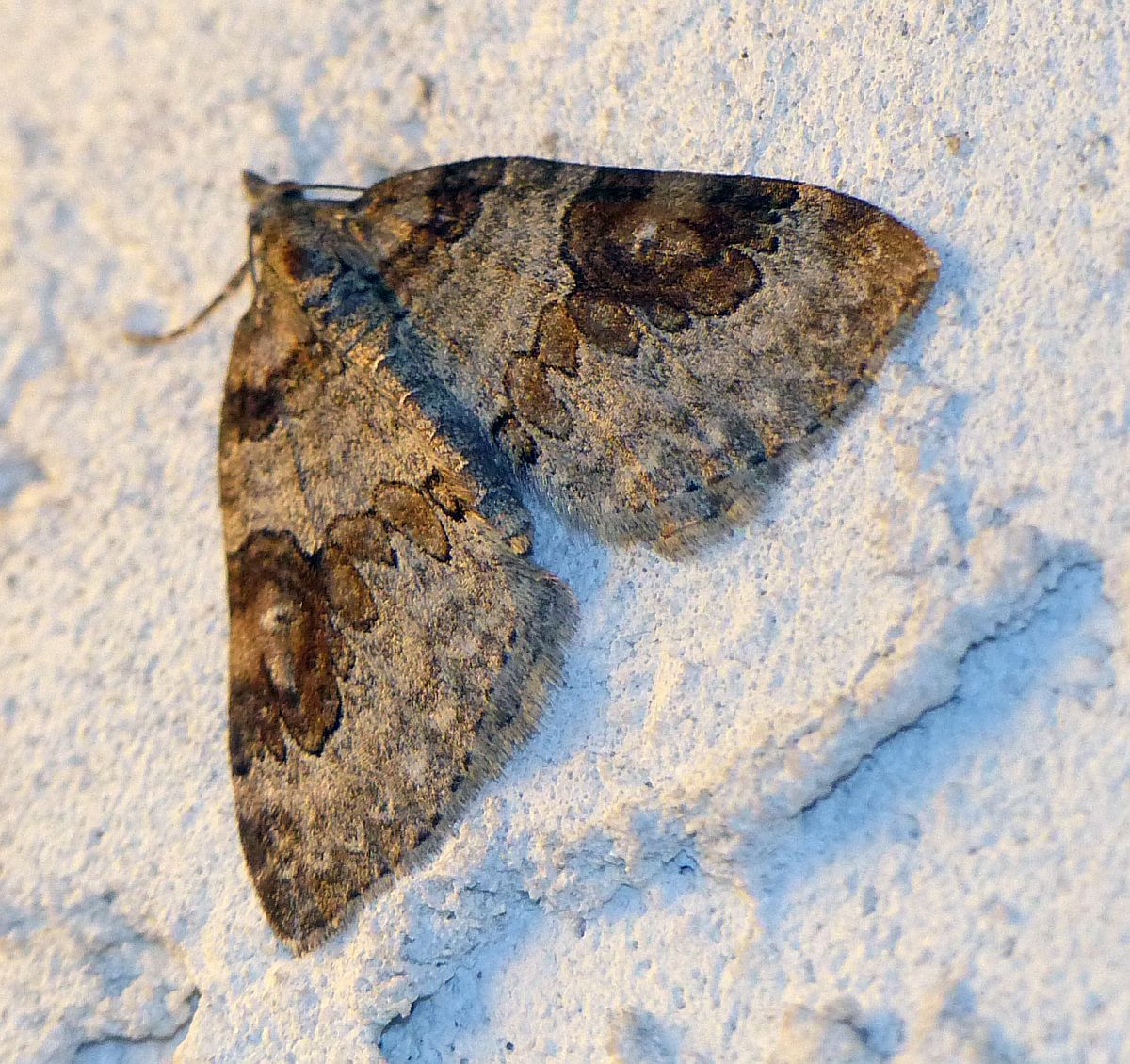 Plemyria georgii (Lep.: Geometridae) Jochen Moehr