Mark Wynja writes:
Three Mourning Cloaks and one Hoary Comma seen yesterday March 18, on the logging road on the west side of Okay Mountain (access from the Northwest Bay Logging roads), Nanoose.   Temperature 13-15 C at an elevation of 300 m
with patches of snow still present along the roadside.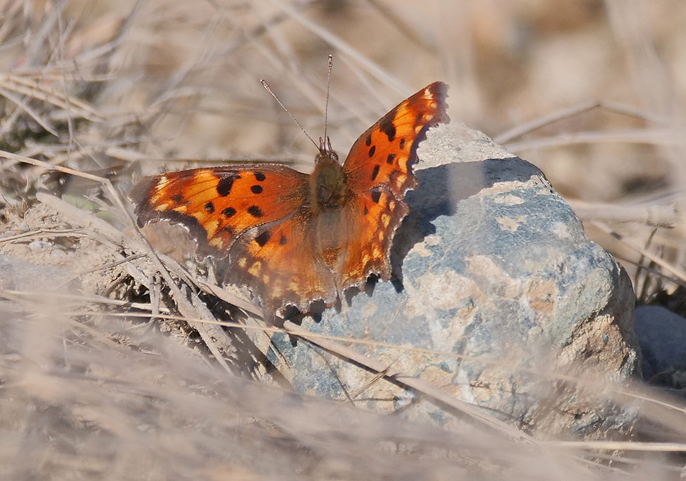 Hoary Comma Polygonia gracilis (Lep.: Nymphalidae)      Mark Wynja
   Gordon Hart saw three Mourning Cloaks, as well as the moth Enchoria lacteata nectaring at a Snowdrop,in his Highlands garden, March 18.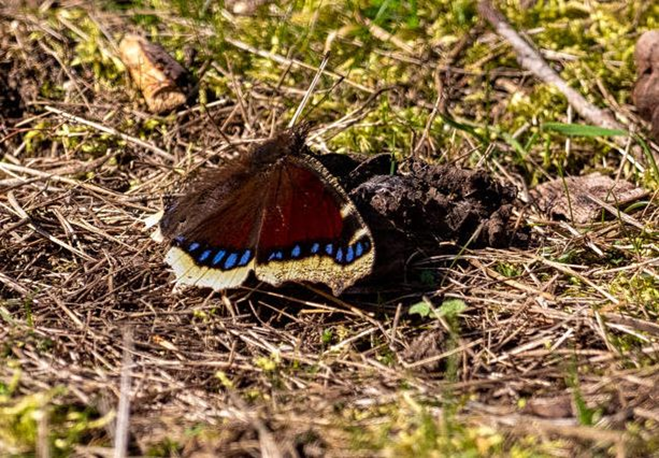 Mourning Cloak Nymphalis antiopa (Lep.: Nymphalidae)   Gordon Hart
Enchoria lacteata  (Lep.: Geometridae)   Gordon Hart
   Jeremy Tatum photographed a woodling moth on the wall of his Saanich apartment building this morning,  March 19.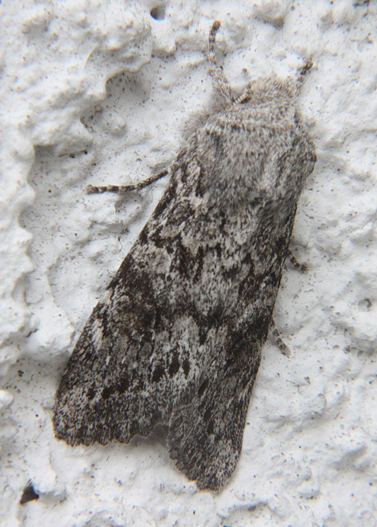 Egira curialis (Lep.: Noctuidae)  Jeremy Tatum