Butterflies Galore!  
 Mourning Cloaks:   March 17 – one at Viaduct Flats, Don Kramer.    March 18 –  one at Gorge Road and Dunedin, Thomas Barbin;   three at Swan Lake,  Jeff Gaskin
California Tortoiseshells:   March 18 – one at Amy Road, Langford,1:30 pm. Robin Robinson;    one on Mount Tolmie Reservoir, 4:15 pm. Jeremy Tatum.
Cabbage White:  March 18 –  one, Panama Flats,  Val George
The only butterflies reported earlier this year to Invert Alert were single Mourning Cloaks on February 21 and March 15.
    Some moths have also been reported:  Jochen Moehr reported and photographed a Eupithecia ravocostaliatain Metchosin  (Sorry, Jochen – my new computer is resisting my attempts to do an umlaut!); Libby Avis sighted a Xylena nupera and an Orthosia praeses in Part Alberni; and Val George photographed a Hydriomena nubilofasciata at his home in Oak Bay.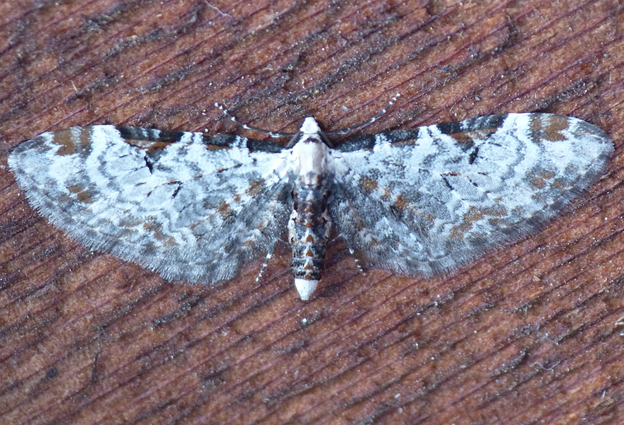 Eupithecia ravocostaliata (Lep.: Geometridae)     Jochen Moehr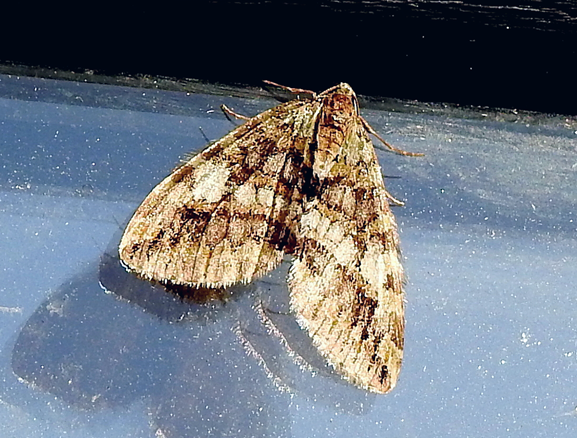 Hydriomena nubilofasciata (Lep.: Geometridae)   Val George