2023 January 14 evening
   More creatures in the last few days and nights from Ian Cooper at *Colquitz Creek Park or the #Galloping Goose Trail, View Royal.
*Metellina sp. (Ara.: Tetragnathidae)  Ian Cooper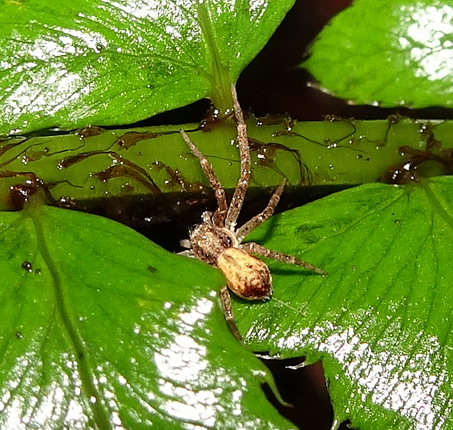 #Philodromus dispar (Ara.: Philodromidae) Ian Cooper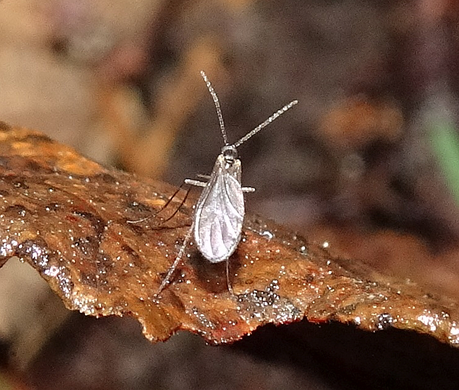 #Unidentified Fly (Dip.: possibly Sciaridae)  Ian Cooper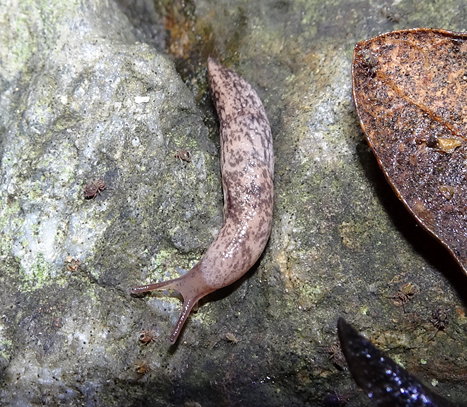 Grey Field Slug, Deroceras reticulatum (Pul.: Agriolimacidae)
Ian Cooper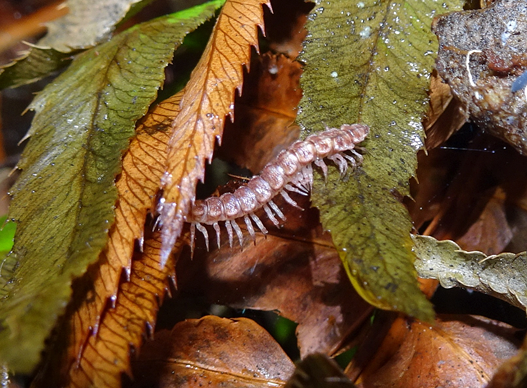 Flat-backed Millepede – Scytonotus sp.  (Polydesmidae)
Ian Cooper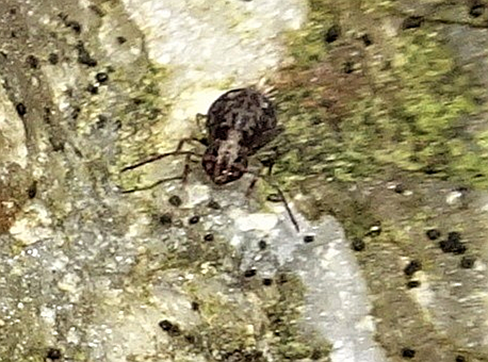 *Globular springtail, Ptenothrix sp. (Coll.: Dicyrtomidae)
Ian Cooper
Cheryl Hoyle sends a photograph of a Western Conifer Seed Bug from View Royal, January 13: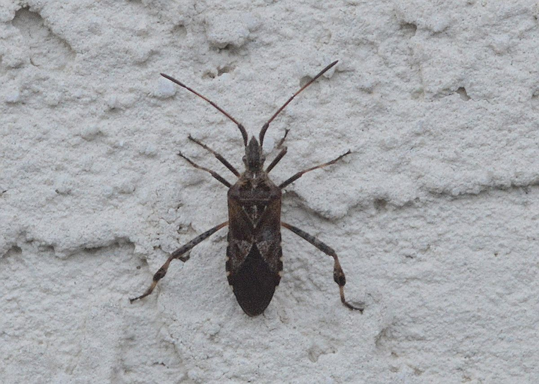 Western Conifer Seed Bug Leptoglossus occidentalis (Hem.:Coreidae)
Cheryl Hoyle
  Jochen Möhr sends photographs of a Winter Moth and two unidentified tortricid moths from Metchosin, which, in spite of their different appearances, may possibly be of one species within the genus Acleris.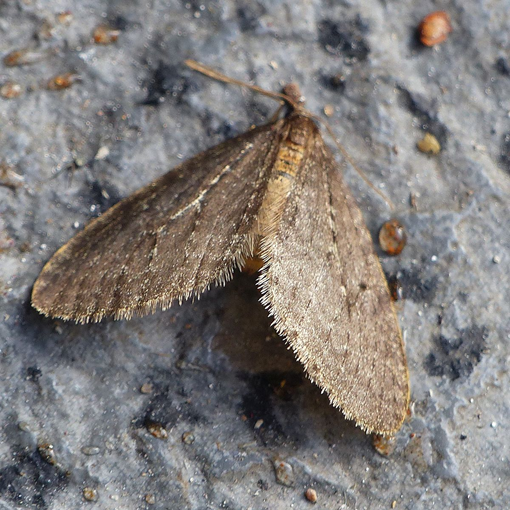 Winter Moth Operophtera brumata (Lep.: Geometridae)  Jochen Möhr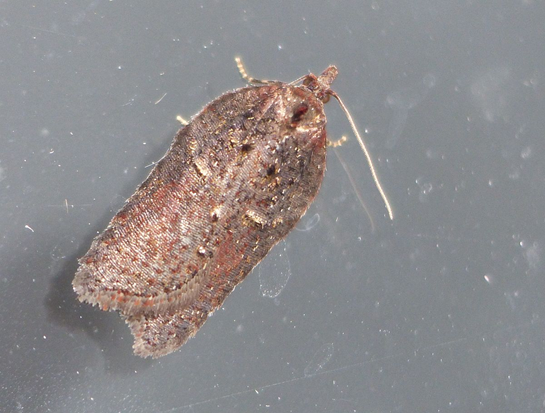 Possibly Acleris sp. (Lep.: Tortricidae)  Jochen Möhr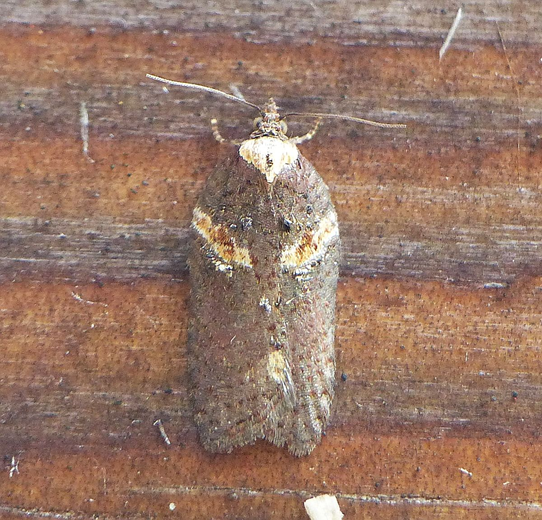 Possibly Acleris sp. (Lep.: Tortricidae)  Jochen Möhr