2022 December 5
  CHANGE OF ADDRESS:   Contributions (photographs or observations) to
Invertebrate Alert should now be sent to
tatumjb352@gmail.com   and no longer to  jtatum@uvic.ca

Jeremy Tatum writes:   Apologies to contributors for
making this necessary change; if you have recently sent a contribution in the
last few days to the old address, it will probably be OK, and there is no need
to re-send it, but the old address will become invalid in the very near
future.  A number of details (way beyond my computer expertise) had to be attended to in order to make the change, and I would like to thank the staff at the UVic Help Desk and the VNHS Webmaster Adam Taylor for their help in making the change.
   Jochen Möhr sends a photograph of a Winter Moth from Metchosin.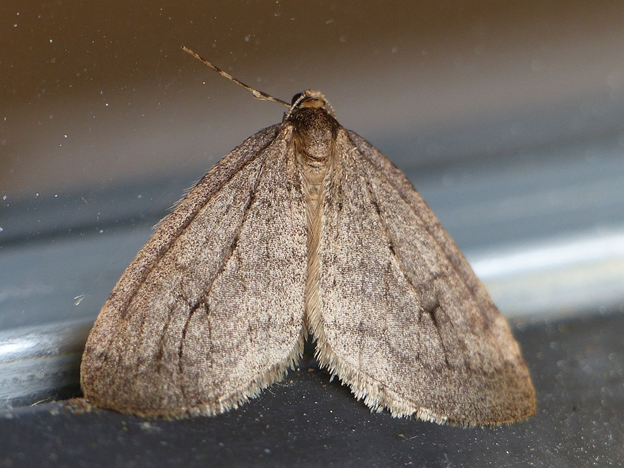 Winter Moth Operophtera brumata (Lep.:Geometridae)
Jochen Möhr