2022 September 20 morning
    Jeremy Tatum writes:  I am receiving a welcome supply of interesting photographs – keep 'em coming!  They are coming in a variety of different ways, and they do take a little while to process.  It would be a tremendous help if contributors using PCs would send their pictures, if possible, in jpg. format  as an attachment (rather than in the body of the message).  Mac  users please continue to use zip.  Thanks.
Also:  In some recent Inverts, the photographs are displaying in a slightly small size.  This is because of a computer technicality, which I am trying to solve.
   Colias Alert!  Marie O'Shaughnessy sends a photograph of an Orange Sulphur  from McIntyre Reservoir,  September 19, 2:00 p.m.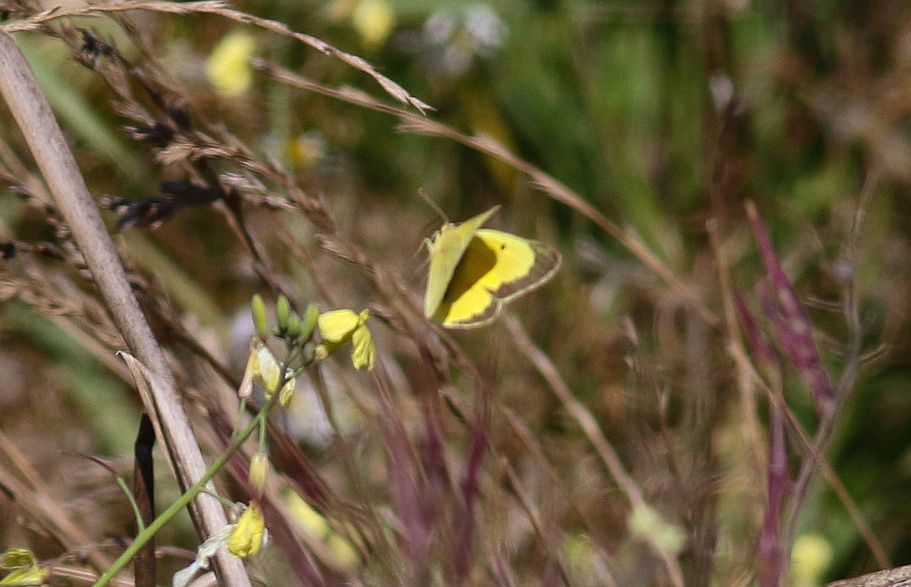 Orange Sulphur Colias eurytheme  (Lep.: Pieridae)  Marie O'Shaughnessy
    Cheryl Hoyle sends photographs from Outerbridge Park, September 19.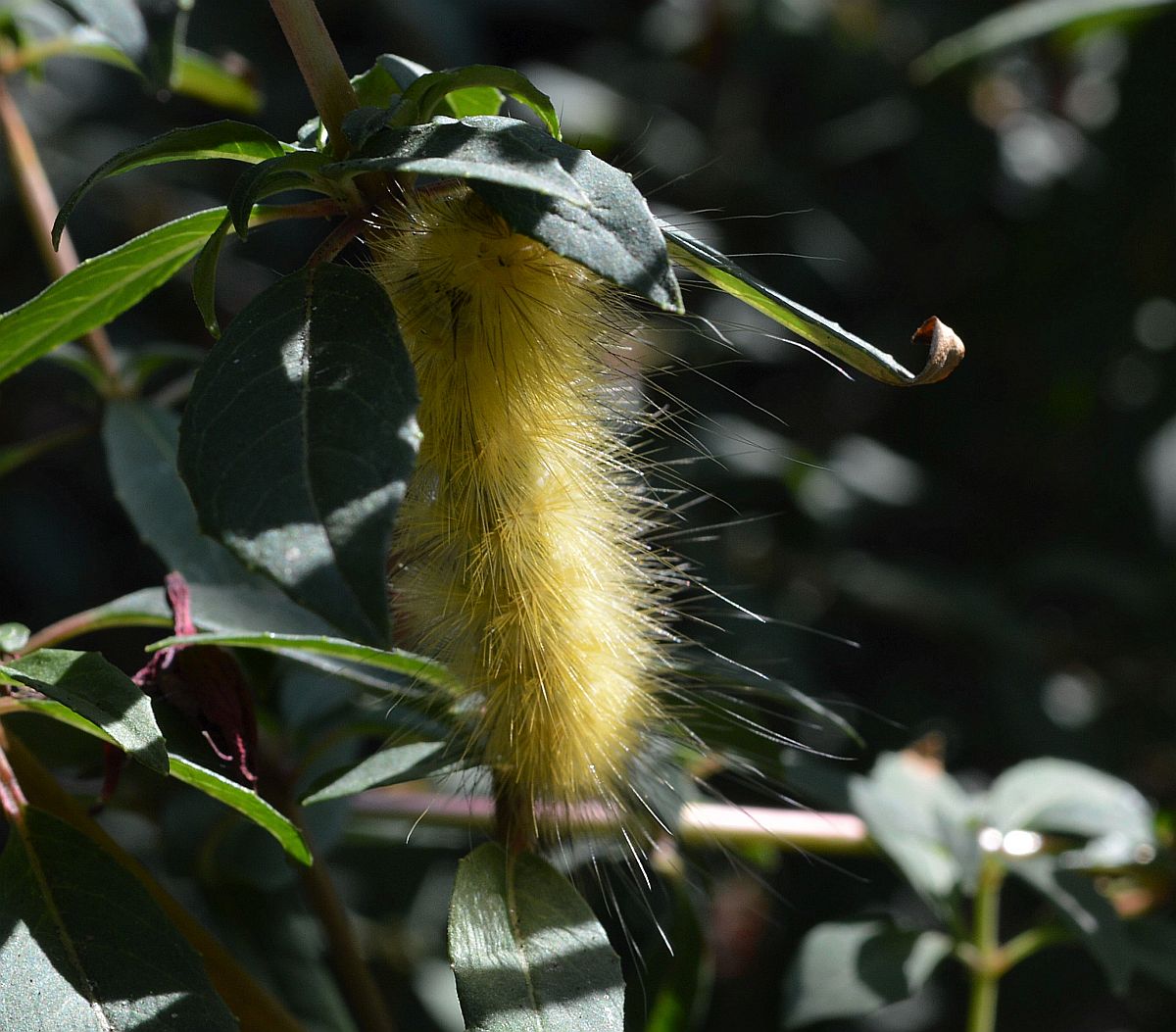 Spilosoma virginica (Lep.:  Erebidae – Arctiinae) Cheryl Hoyle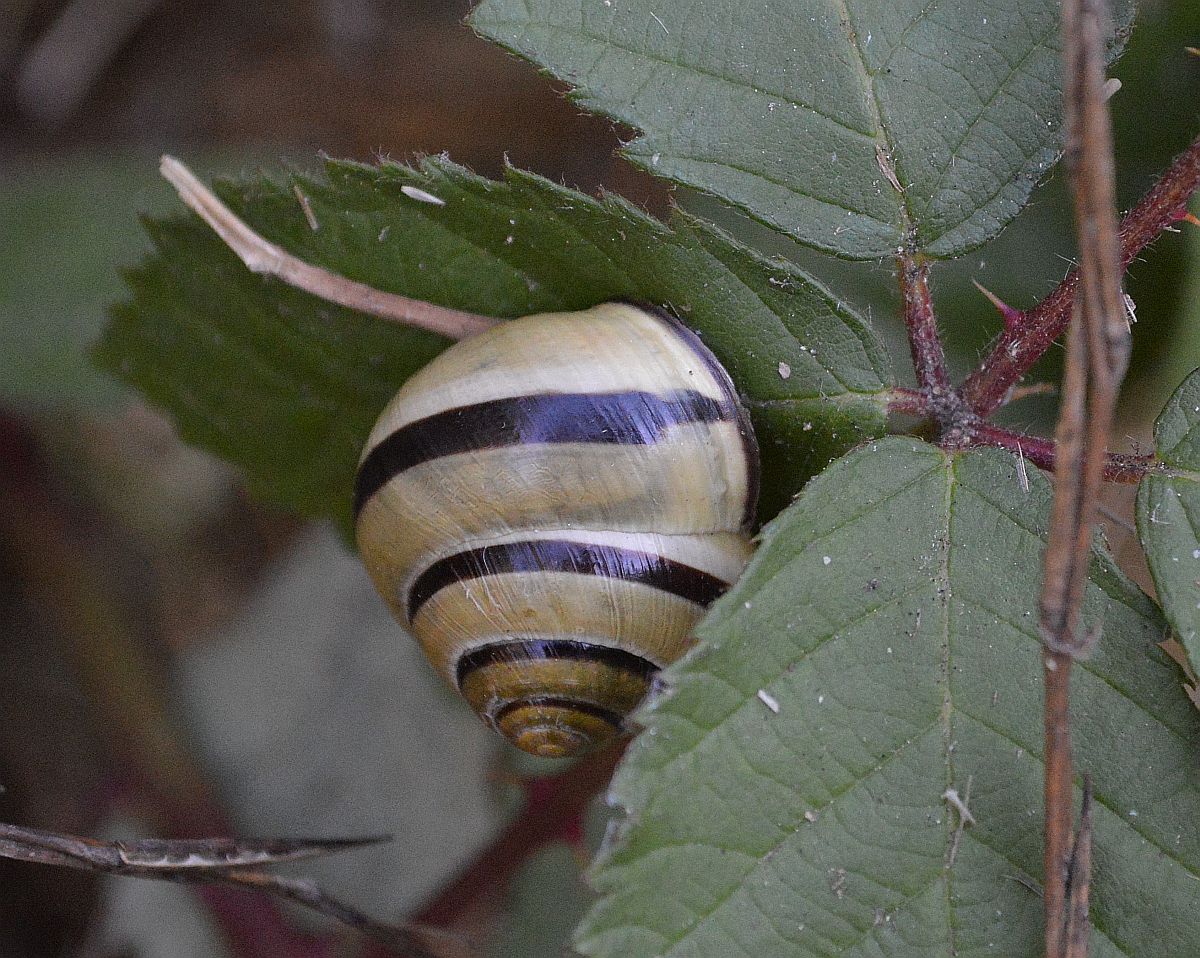 Cepaea nemoralis (Pul.: Helicidae)  Cheryl Hoyle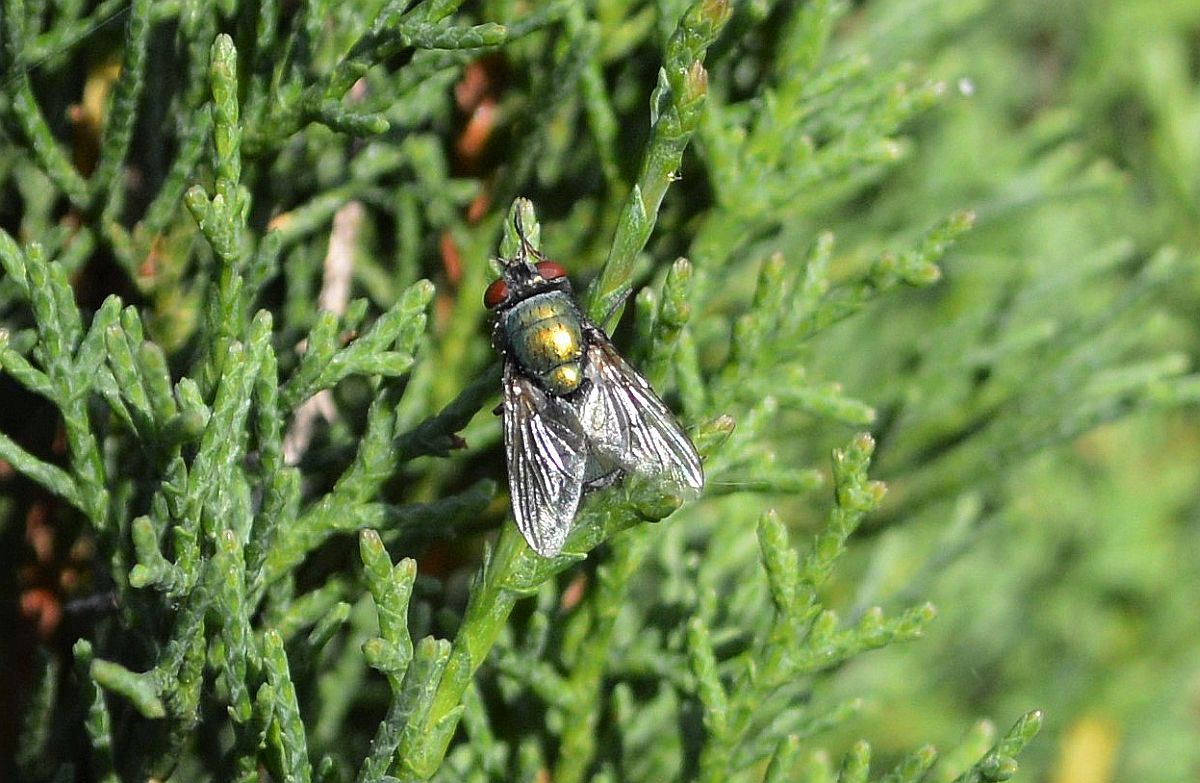 Greenbottle Lucilia (probably sericata) (Dip.: Calliphoridae) Cheryl Hoyle
Bruce Whittington sends photographs of a bee and a fly from Ladysmith.  Thanks to Steven Roias for identifying  the bee, and Dr Rob  Cannings for the fly.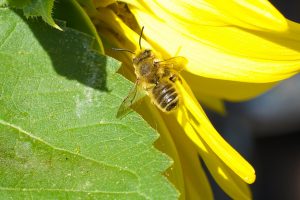 Male Leafcutter Bee Megachile (probably perihirta) (Hym.: Megachilidae)  Bruce Whittington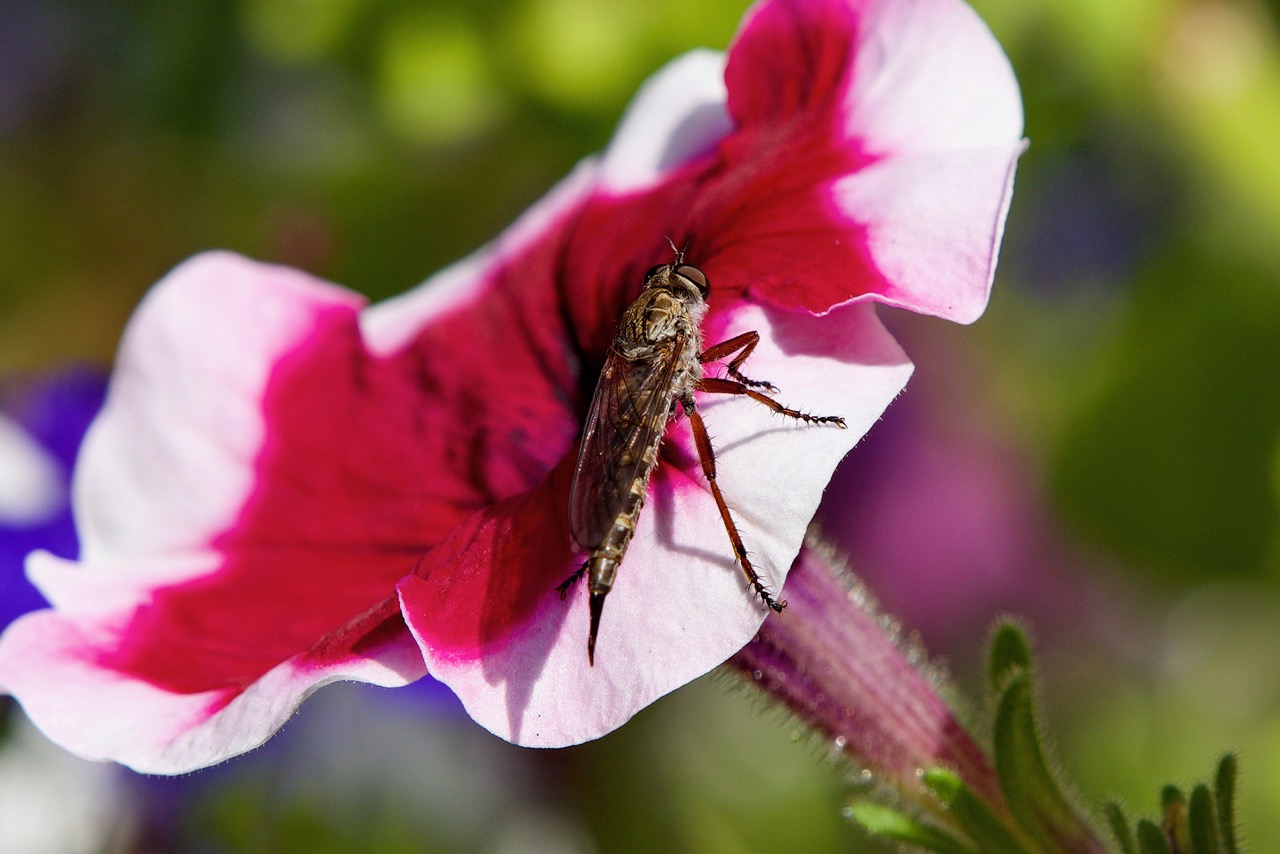 Female Robber Fly Neomochtherus willistoni (Dip.: Asilidae)
  Bruce Whittington
Gordon Hart sends photographs of a butterfly and a moth from the Highlands, September 19.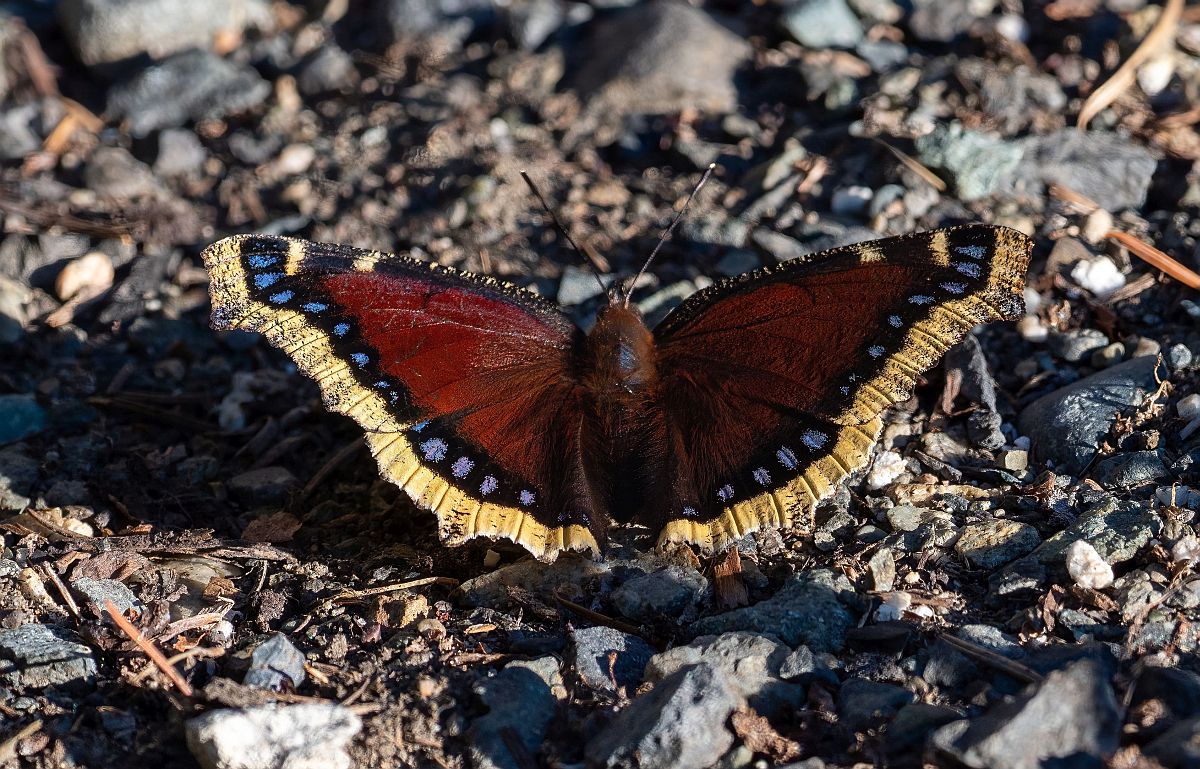 Mourning Cloak Nymphalis antiopa (Lep.: Nymphalidae)  Gordon Hart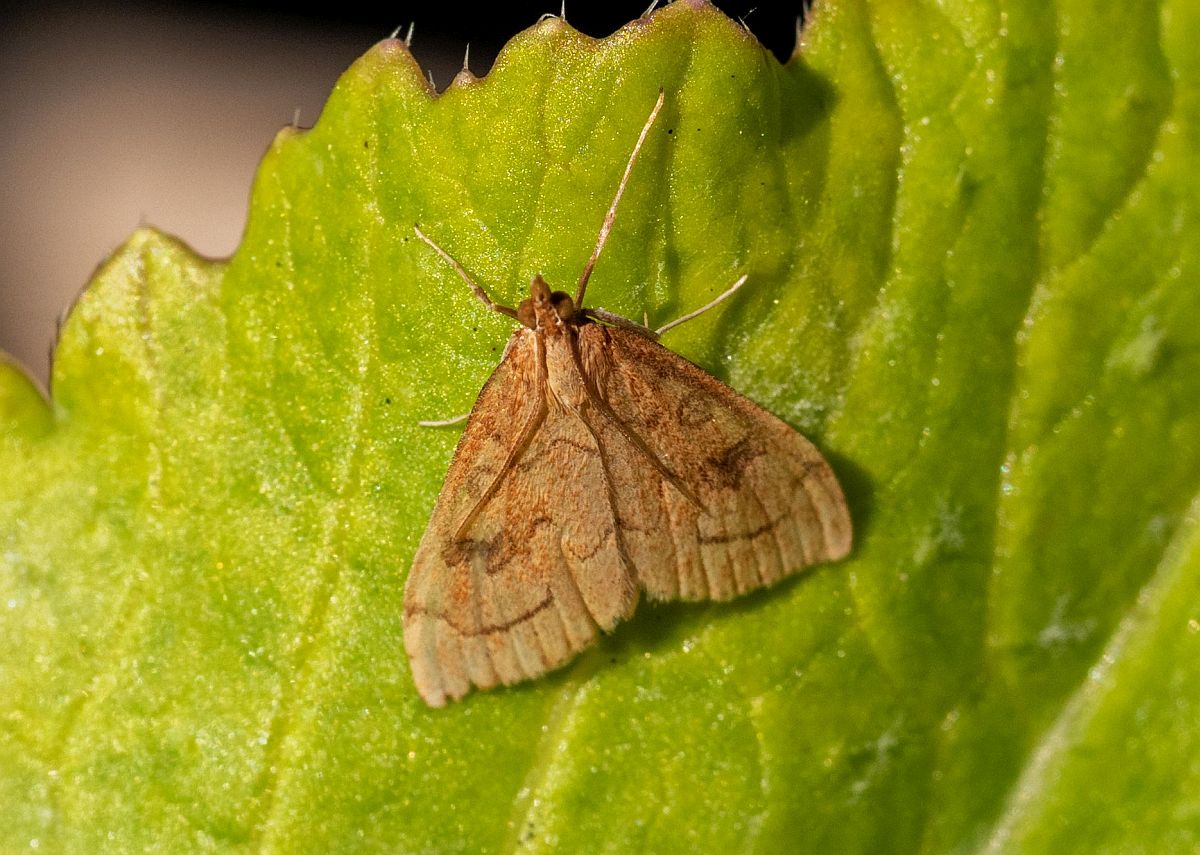 Udea profondalis (Lep.: Crambidae)  Gordon Hart
Ian Cooper sends a photograph of an unusual colour variety of the same moth species, from the Galloping Goose Trail near  Harriet Road and Wascana Street, September 19.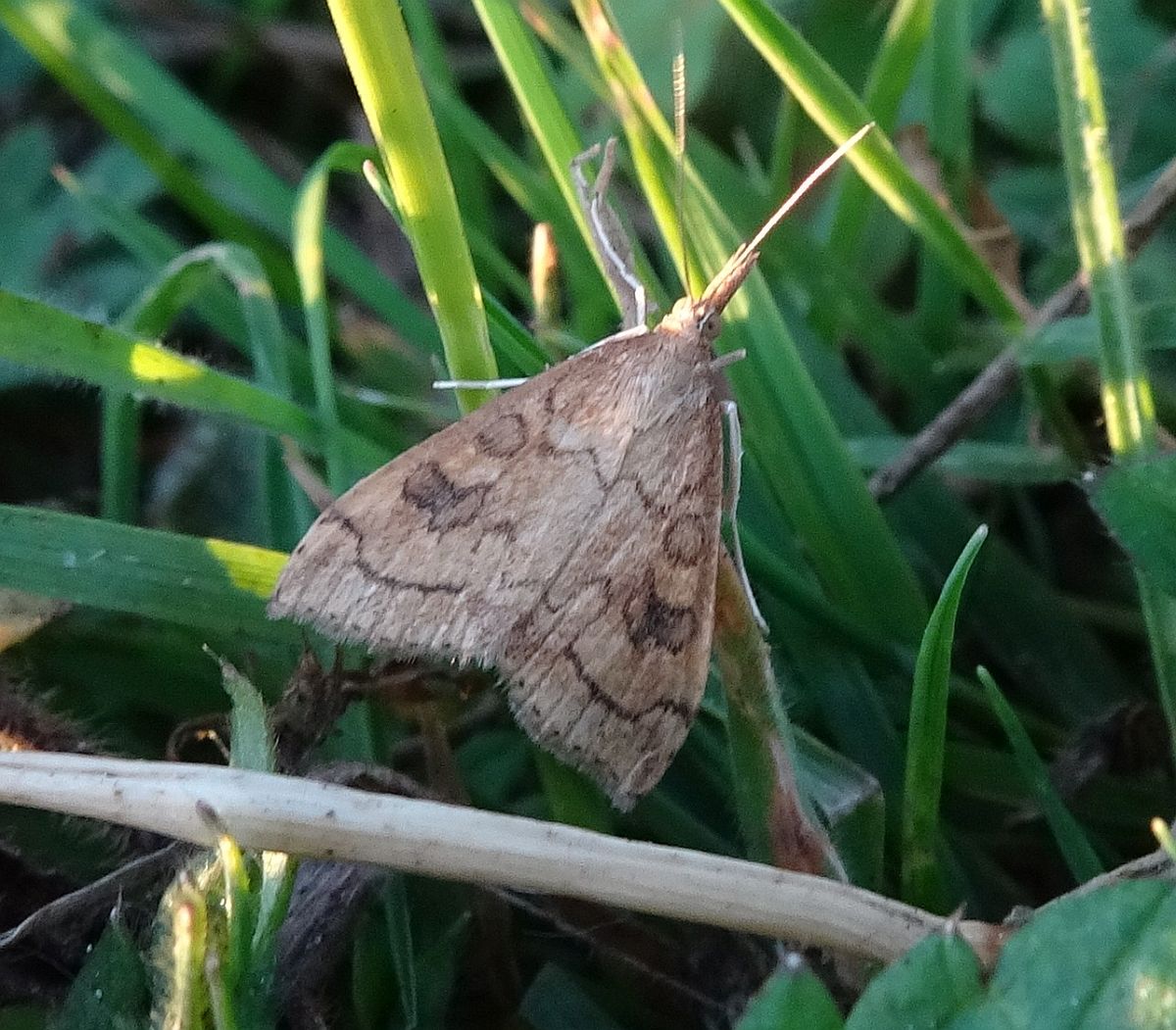 Udea profondalis (Lep.: Crambidae)  Ian Cooper