2022 August 3
Jeremy Tatum writes: I'm expecting another Red Admiral to emerge today: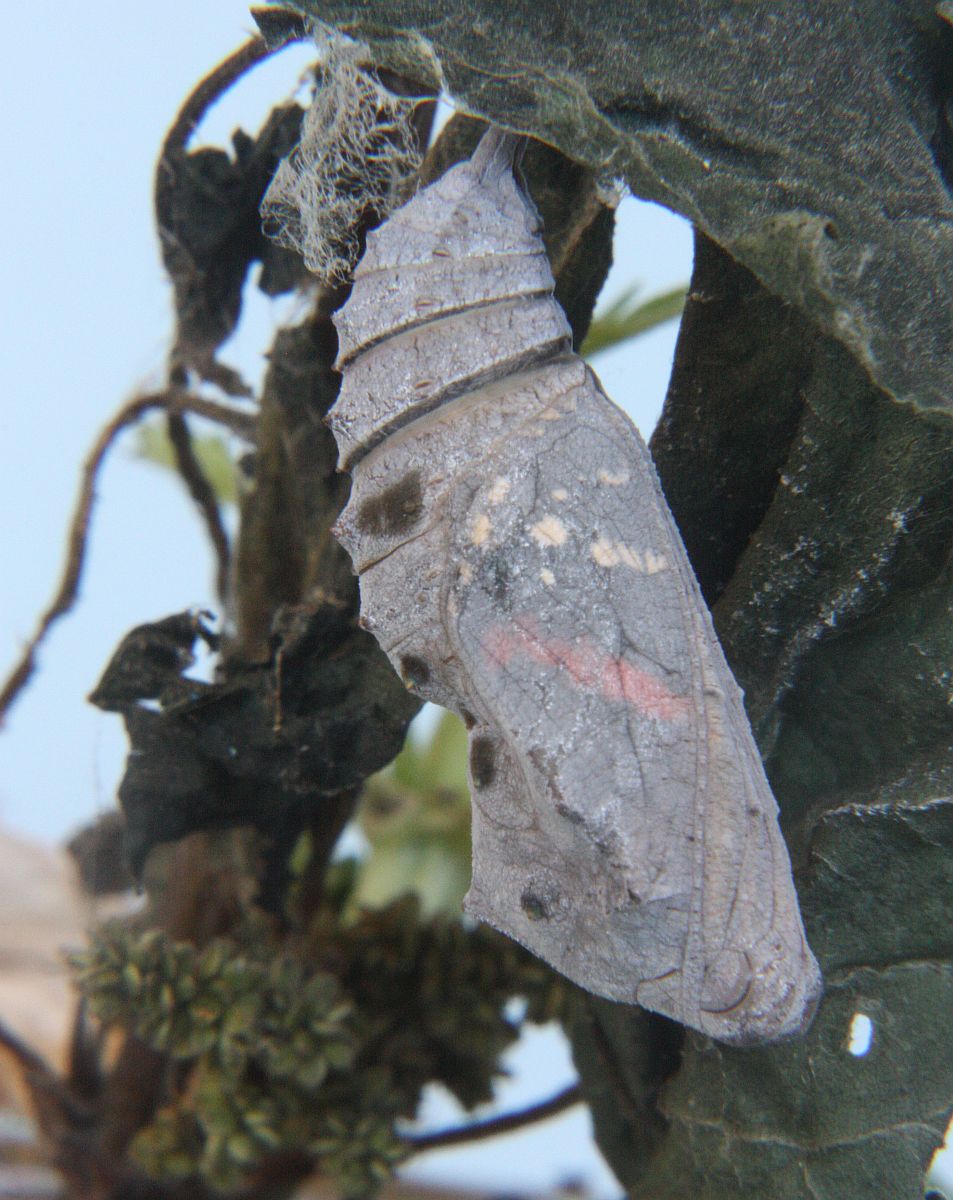 Red Admiral Vanessa atalanta (Lep.: Nymphalidae) Jeremy Tatum
Mike Yip sends a photograph of a caterpillar found under an apple tree in his Nanoose garden. We don't know exactly what it is, but Dr David Wagner suggests that it may be a morph of a species of Zale.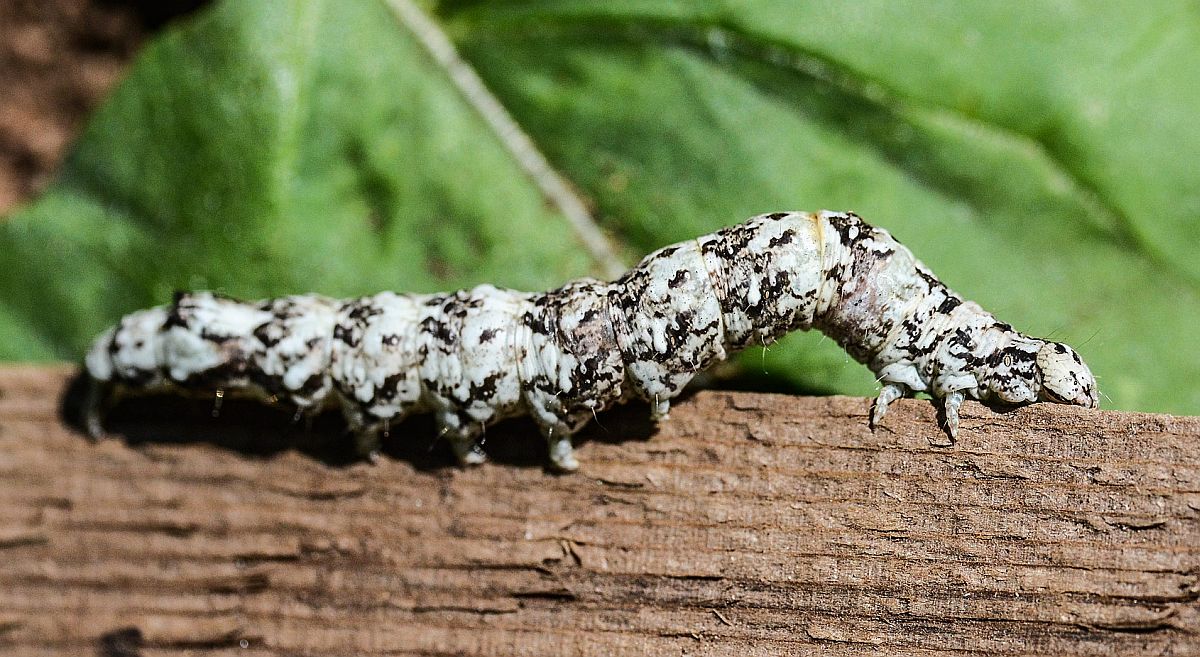 Possibly Zale sp. (Lep.: Erebidae – Erebinae) Mike Yip
Jochen Möhr sends a photograph of a moth and a gigantic beetle from Metchosin. Thanks to Libby Avis for identifying the moth.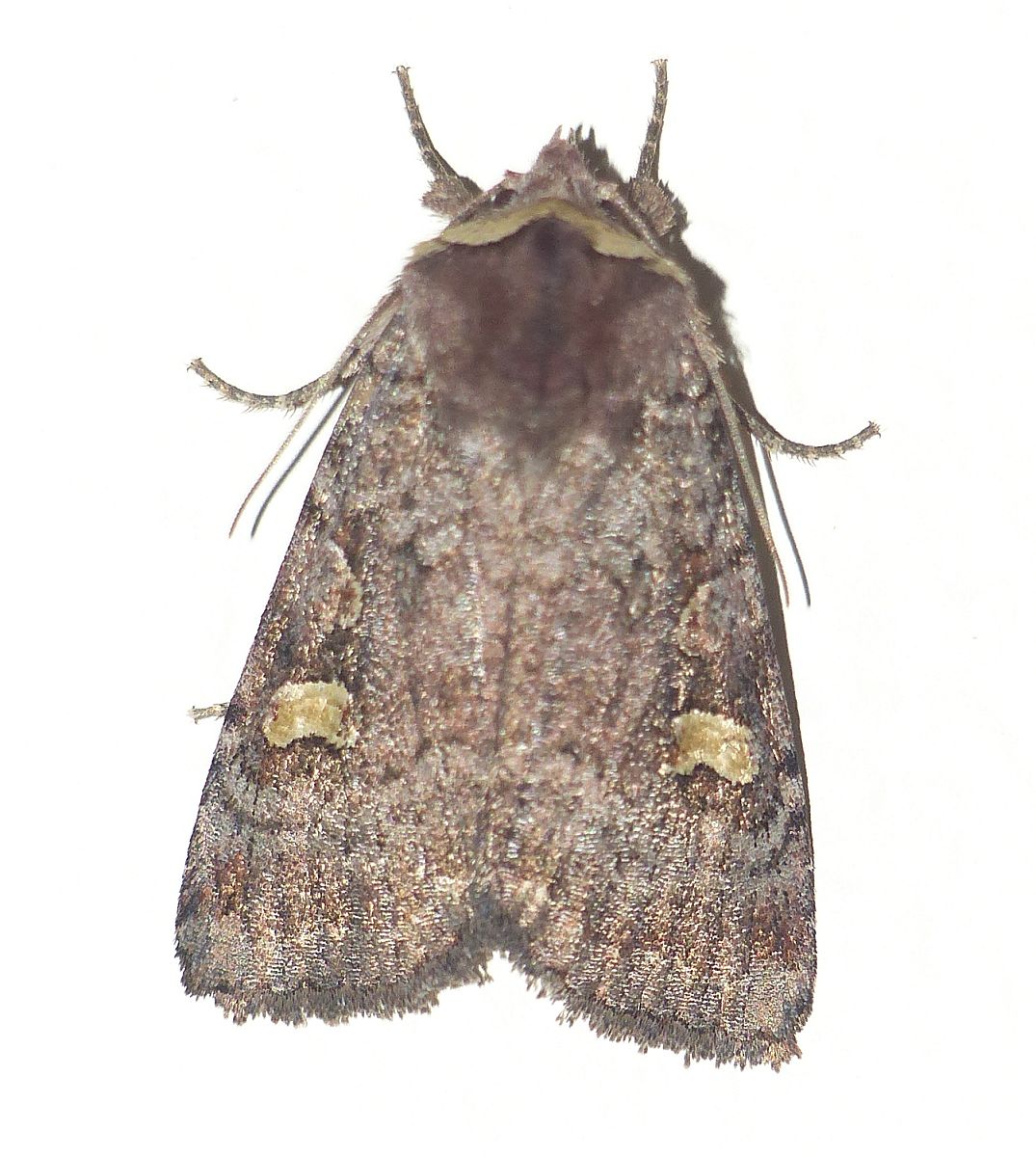 Adelphagrotis stellaris (Lep.: Noctuidae) Jochen Möhr
Prionus californicus (Col.: Cerambycidae) Jochen Möhr
Aziza Cooper writes: On August 2, the VNHS birding group went to Pat Bay. On a neighbourhood road we found a large nest of the Bald-faced Hornet.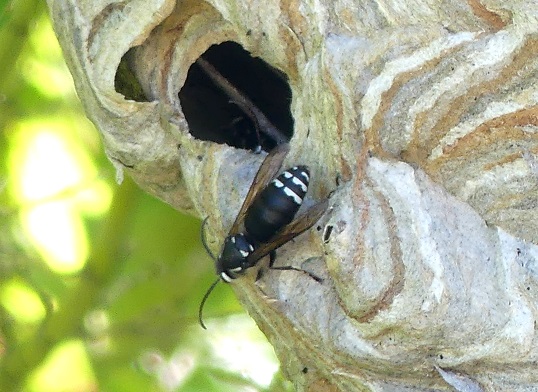 Bald-faced Hornet Dolichovespula maculata (Hym.: Vespidae) Aziza Cooper
There was a young man from Tralee
Who was stung on the nose by a wasp.
When asked: "Does it hurt?"
He replied: "No it doesn't –
It's a good thing it wasn't a hornet."
Sometimes attributed to W.S. Gilbert
Val George writes: Yesterday afternoon, August 2, there were many dragonflies at McIntyre Reservoir: Eight-spotted Skimmers, Blue-eyed Darners, Blue Dashers and two female Western Pondhawks (photo of one of them). [Jeremy Tatum interjects – I was there too on that day, and I also saw a Black Saddlebags – but almost no butterflies, in spite of the Teasels being in full bloom.] Val continues: On the way home I checked the door of the Nature House at Swan Lake; as well as several Malacosoma moths there was this large Catocala moth.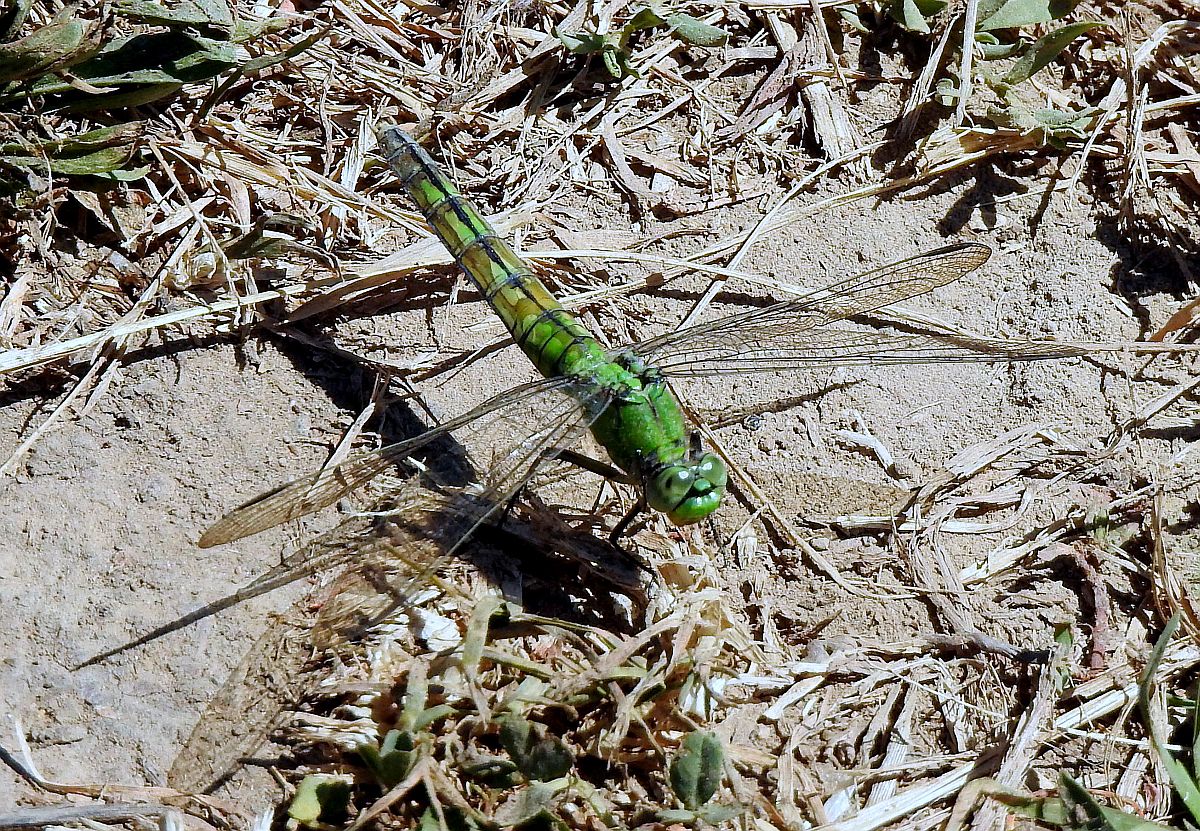 Female Western Pondhawk Erythemis collocata (Odo.: Libellulidae) Val George
Jeremy Tatum writes: In spite of being so large and spectacular, Catocala moths are notoriously difficult to identify to species. For Val's moth, I am very tentatively thinking of C. unijuga – but this is by no means certain.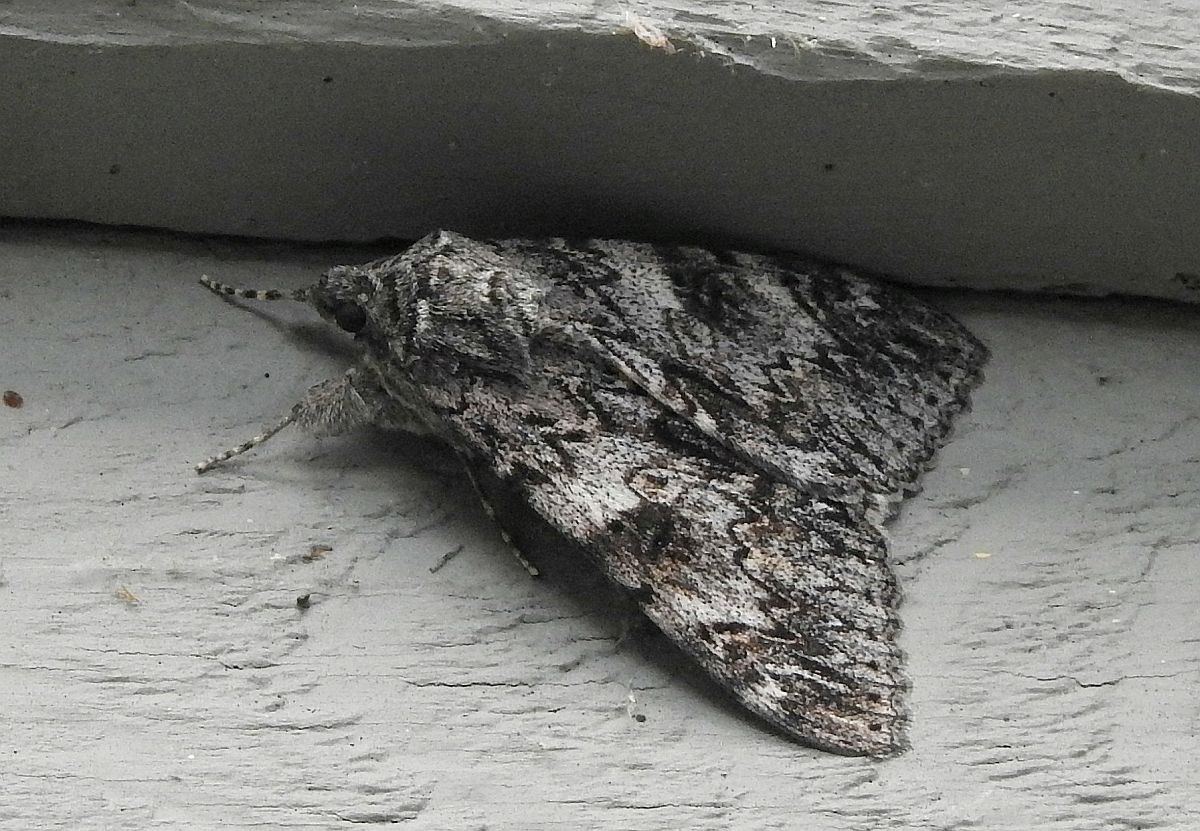 Catocala (possibly unijuga?) (Lep.: Erebidae – Erebinae) Val George