2022 August 2 afternoon
On July 15 we showed a photograph of a tiny Red Admiral caterpillar. On July 29 we showed what progress it had made by July 27. (It was already a chrysalis.) Let's have a look and see if it has made any further progress today: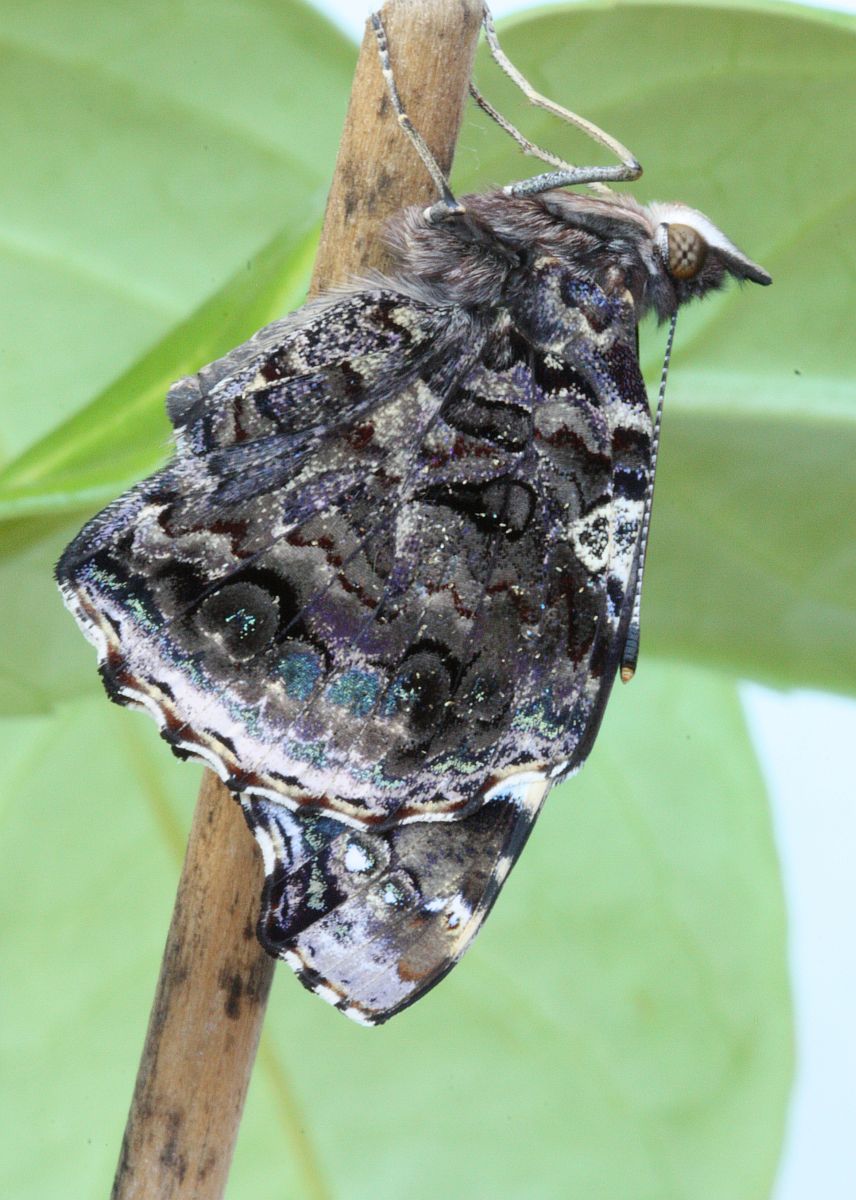 Red Admiral Vanessa atalanta (Lep.: Nymphalidae) Jeremy Tatum
It has emerged as an adult! Unfortunately, I had an appointment to keep and I was unable to spend the time to get a photograph of its beautiful upperside. I released the butterfly on Buddleia in the Finnerty Gardens at UVic. I saw two Woodland Skippers in the Gardens – the first I have seen this year.
Jochen Möhr writes from Metchosin: This morning's lonely visitor at the light was what I think is Spargania magniolata. [Libby Avis agrees!]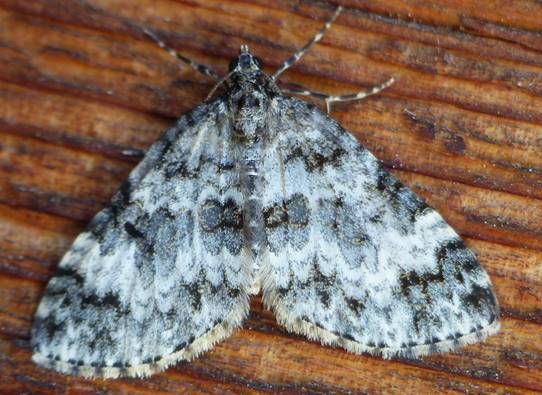 Spargania magniolata (Lep.: Geometridae) Jochen Möhr
Jeff Gaskin writes:
Kirsten Mills and I drove a lot around the Nanaimo logging roads yesterday, August 1st. On Northwest Bay logging road we found 3 Hydaspe Fritillaries, 5 Common Wood Nymphs, 6 Pale and 4 Western Tiger Swallowtails and 17 Lorquin's Admirals.
On the roads up Mount Cokeley, we found an Anna's Blue, 11 Hydaspe Fritillaries, 3 Pale and 7 Western Tiger Swallowtails, 2 Mourning Cloaks, 1 Satyr Comma and 10 Lorquin's Admirals.
Today, I saw a Western Tiger Swallowtail in Esquimalt Gorge Park. Dragonflies I saw also in the park included a female Western Pondhawk, and a Blue-eyed Darner. I also saw a Common Whitetail along the Northwest Bay logging road.