2022 June 29
Jeremy Tatum writes: This moth flew into my Saanich apartment (right opposite that Bank of Montreal!) this morning, and it perched on my leg. It is rather worn but still just recognizable, I think, as Apamea amputatrix: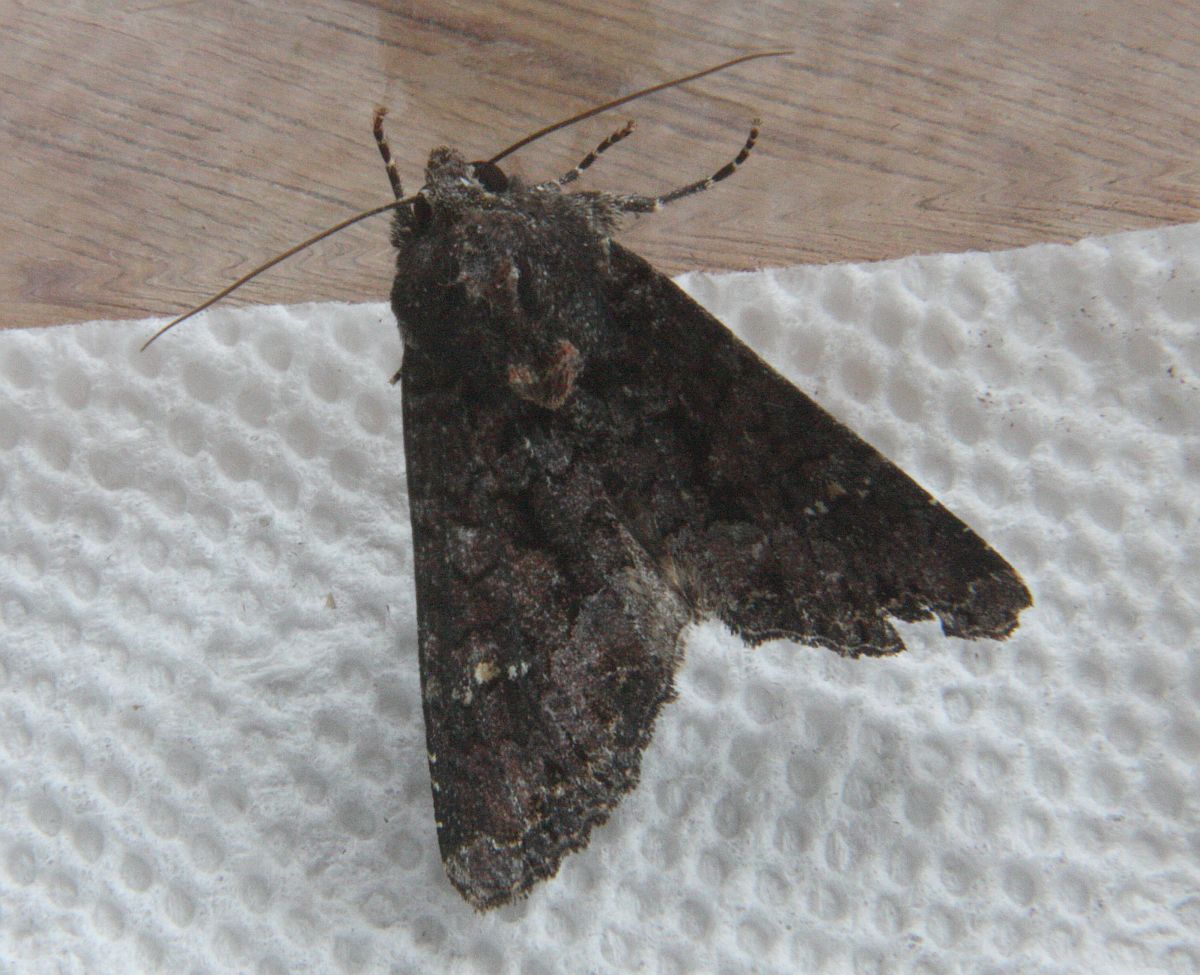 Apamea amputatrix (Lep.: Noctuidae) Jeremy Tatum
By contrast, the next moth is pristine fresh, just out of its pupa. It is the third and last of the three Coryphista meadii that I managed to rear successfully from eggs this year.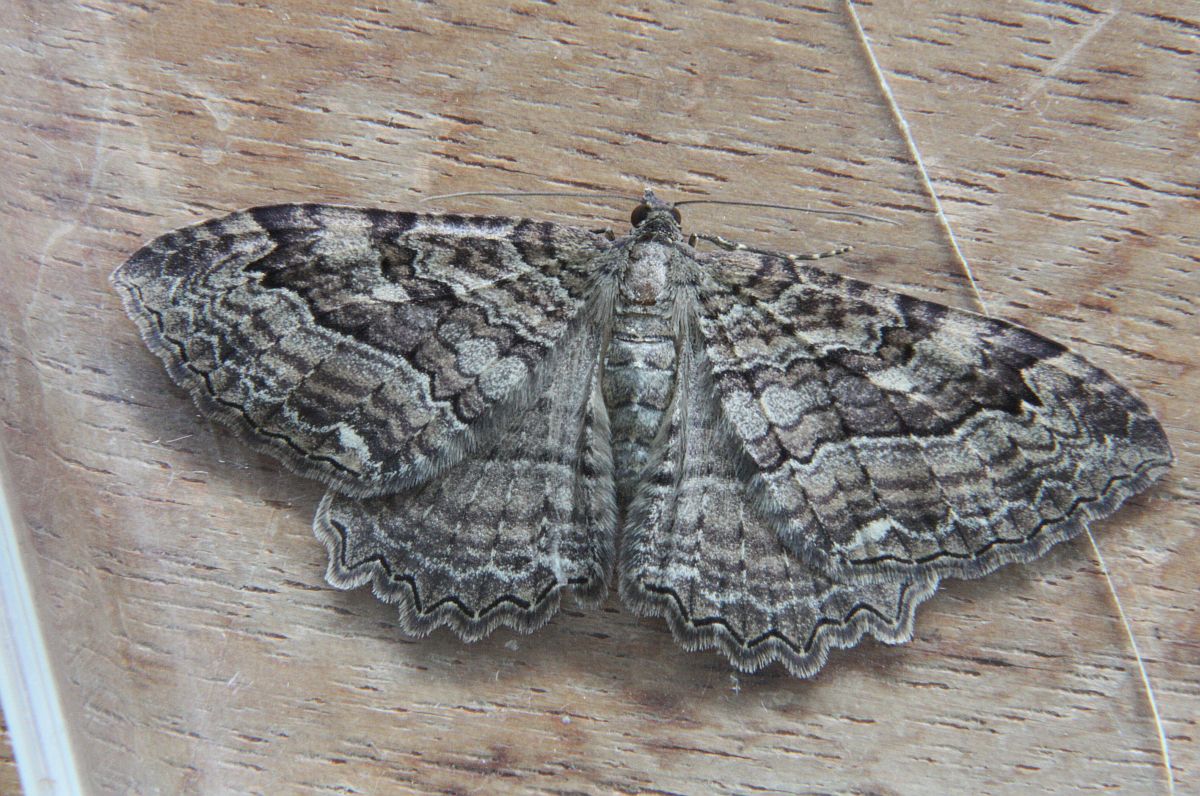 Coryphista meadii (Lep.: Geometridae) Jeremy Tatum