2022 June 26 afternoon
    Jeremy Tatum writes:  This morning I saw my first Lorquin's Admiral of the year, at Rithet's Bog.   And this afternoon at 4:00 pm there were several Lorquin's Admirals and Anise, Western Tiger and Pale Tiger Swallowtails flying around the Philadelphus  bush at the entrance to the Mount Tolmie reservoir.
Gordon Hart writes:  I went up Knockan Hill yesterday (June 25) and I actually saw a few butterflies: four Lorquin's Admirals, a Western Spring Azure, four Western Tiger Swallowtails, and one Pale Tiger Swallowtail.  Later, I went to Fort Rodd Hill, and saw no butterflies at all. I think they will have more later in the season.  I don't have any more butterfly photos, but I am enclosing a fly from Knockan Hill.
Jeremy Tatum responds:  I don't know the exact species of fly – a specialist should be able to tell from Gordon's photograph – but I believe it is a bombyliid of the genus Anthrax.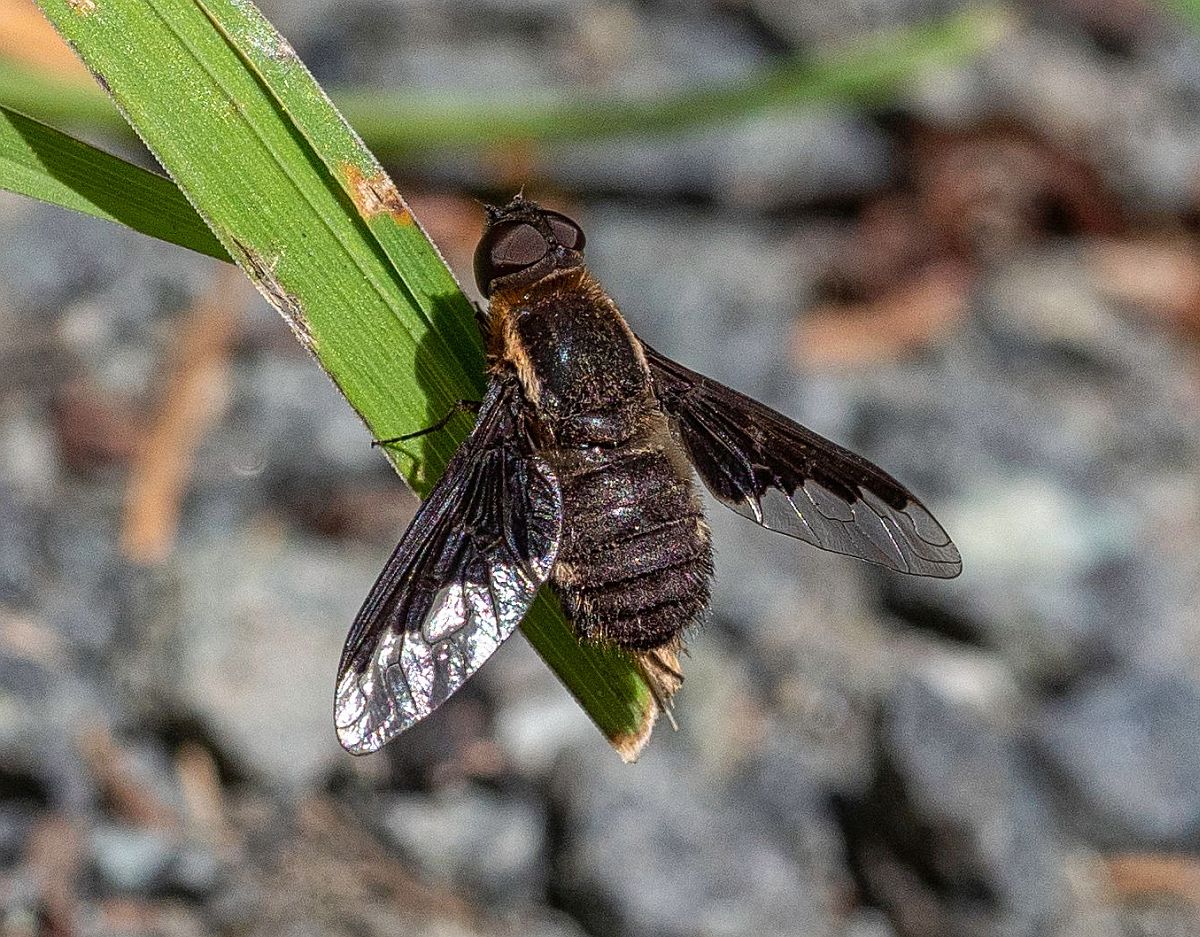 Anthrax sp. (Dip.: Bombyliidae)   Gordon Hart
Take a look at this spectacular video by Rosemary Jorna of a caterpillar of a Ceanothus Silk Moth Hyalophora euryalus eating Hardhack: