2022 June 21
    We may not have had much of a Spring, but welcome to Summer, which started at 2:13 PDT this morning.
No sooner had we described (yesterday) Noctua pronuba as an "abundant and ubiquitous" moth than two more photographs arrived today – one from Margaret McKenzie from her barbecue table (which we are trying to locate) and one from Aziza Cooper from Bowker Street.  Margaret noted the yellow hindwings.  The challenge would be to photograph the hindwings, which none of us managed to do!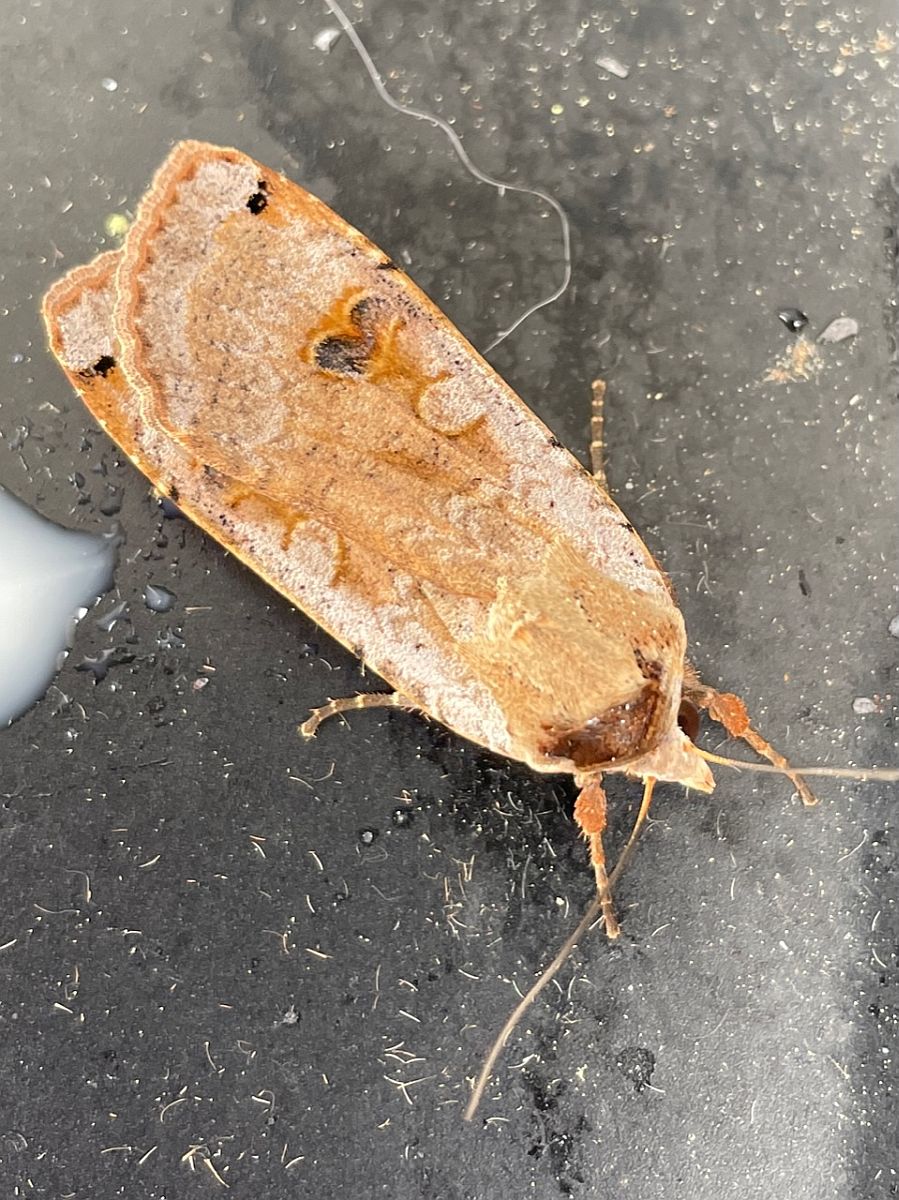 Large Yellow Underwing Noctua pronuba (Lep.: Noctuidae)  Margaret McKenzie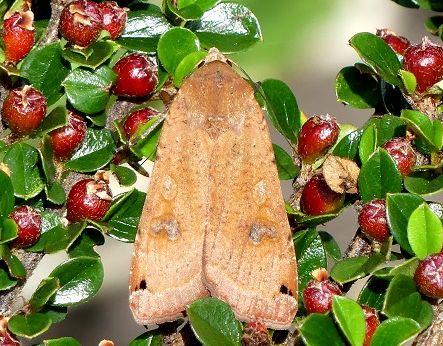 Large Yellow Underwing Noctua pronuba (Lep.: Noctuidae)  Aziza Cooper
  Aziza also reported a Ringlet (Large Heath) at Island View Beach: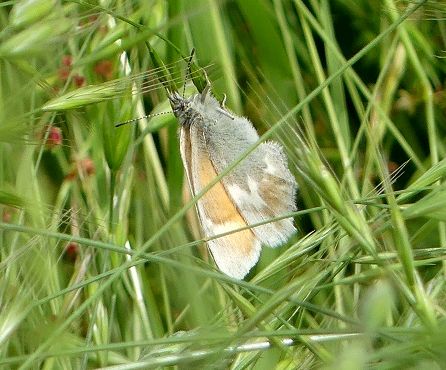 Ringlet Coenonympha tullia (Lep.: Nymphalidae – Satyrinae)  Aziza Cooper
In the Highlands yesterday Gordon counted 1 Green Comma, 2 worn Western Spring Azures, 2 Cedar Hairstreaks, and one Western Tiger Swallowtail.
   Bryan Gates photographed the butterfly below along Uplands Road on June 20.  It has no maculation and I can't be sure (writes Jeremy Tatum) what it is, but I'm thinking probably a worn Cabbage White.  We'd be glad to hear of any opinions.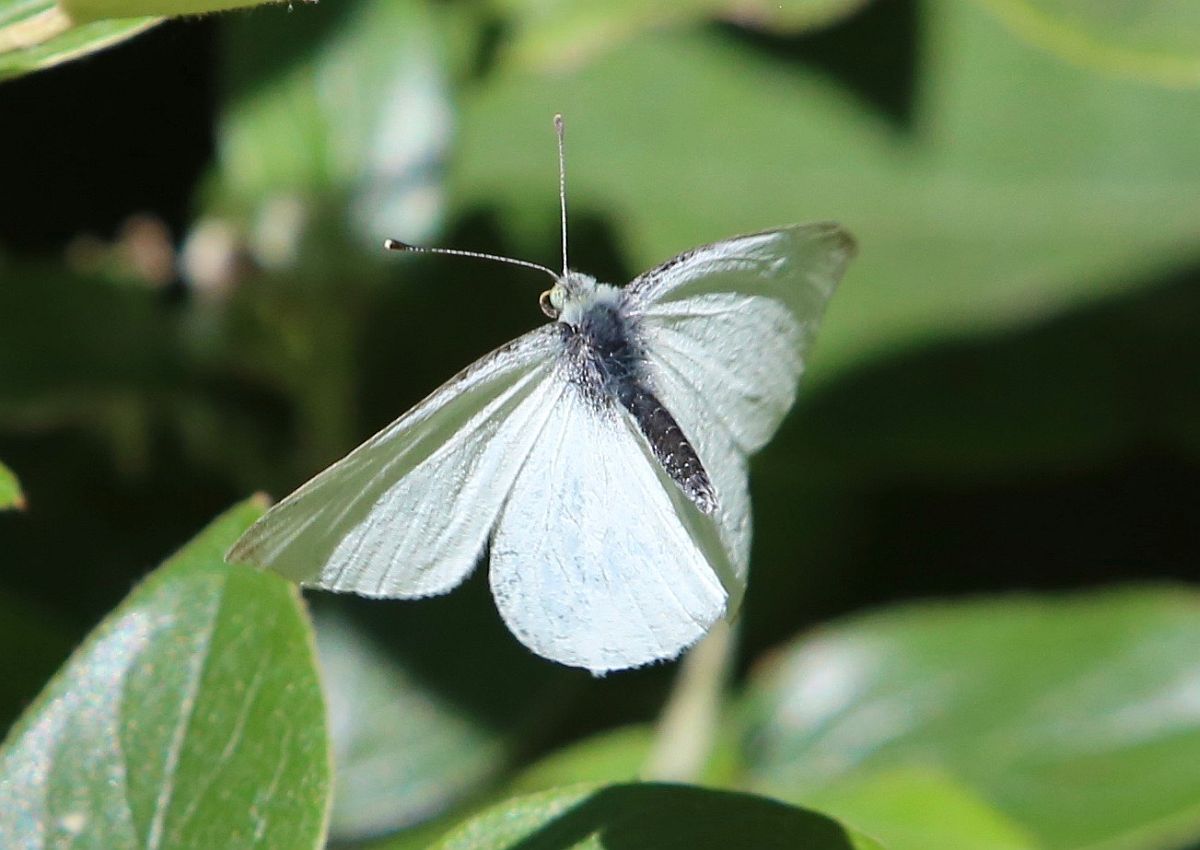 Pieris rapae? (Lep.: Pieridae)  Bryan Gates