2022 June 18 morning
June Butterfly Count
Message from Gordon Hart
Hello, Butterfly Counters,
The June count period starts Saturday June 18 and runs until Sunday June 26. The April and May counts were down in numbers of butterflies compared with previous years, and June will probably continue this trend.
This is an informal census of butterfly numbers and species in Greater Victoria. The area is defined by the Christmas Bird Count circle, extending from Victoria to Brentwood Bay and Island View Road in Central Saanich, and west to Happy Valley and Triangle Mountain, and Langford Lake and Goldstream areas.
You can submit a count any time over the count period, just use a separate form for each count and location. In the case of repeat or duplicate counts, I will use the higher numbers. To submit counts, please use the form on the VNHS website at: http://www.vicnhs.bc.ca/?p=33
If you have difficulty with the form, please send me an email with the information.
Thank-you for submitting your sightings and good luck with your count.
Gordon Hart,
Butterfly Count Coordinator,
Victoria Natural History Society
Jochen Möhr sends a photograph of the double cocoon formed by the caterpillar of Malacosoma. We have two species of Malacosoma – this one is probably M. californicum.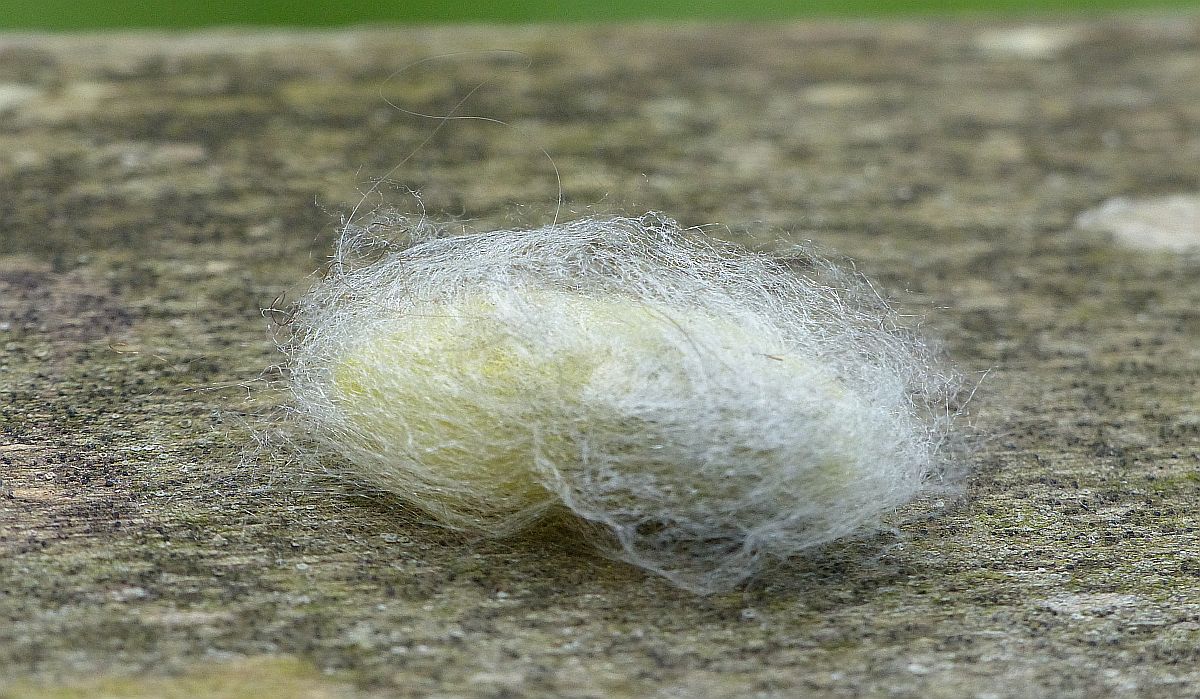 Malacosoma (probably californicum) (Lep.: Lasiocampidae) Jochen Möhr
Rosemary Jorna has seven caterpillars from the ova laid by a Ceanothus Silk Moth (see May 6 and May 27 entries). Originally feeding on Thimbleberry, they readily transferred to Hardhack, on which they are now being reared. Here are two of the caterpillars now.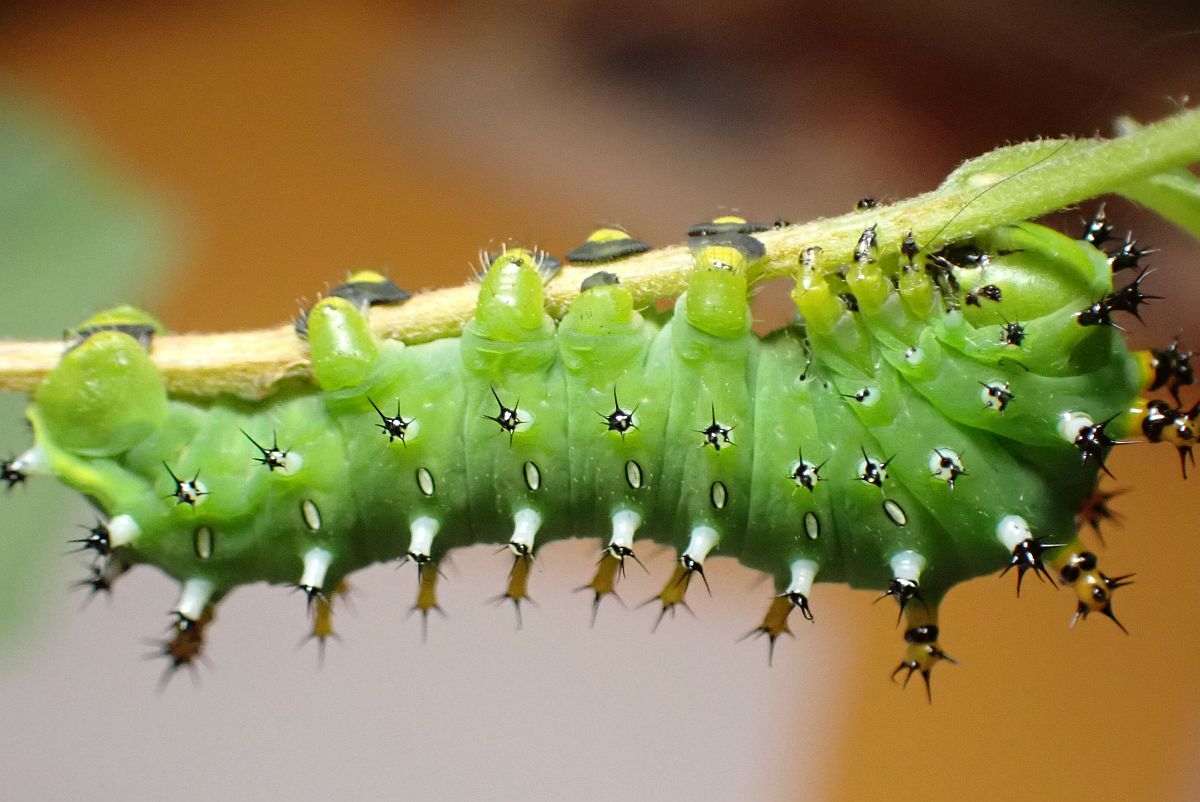 Ceanothus Silk Moth Hyalophorus euryalus (Lep.: Saturniidae) Rosemary Jorna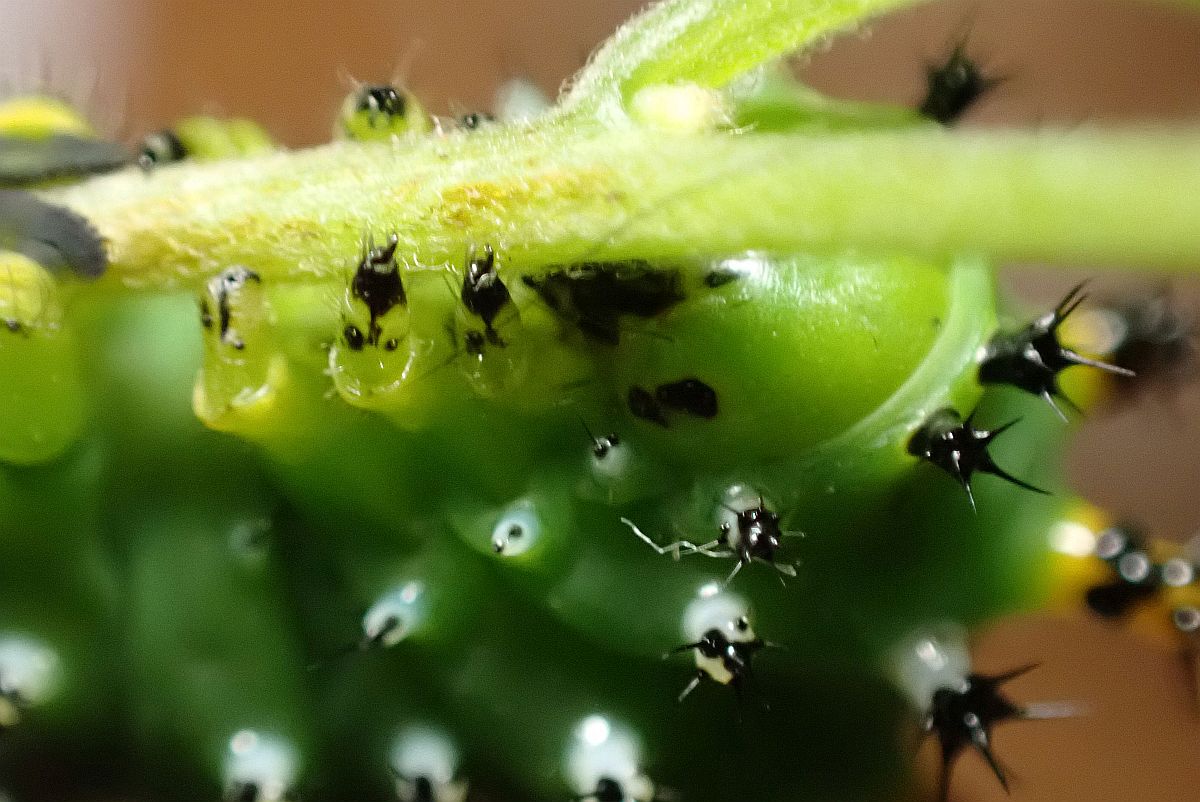 Ceanothus Silk Moth Hyalophorus euryalus (Lep.: Saturniidae) Rosemary Jorna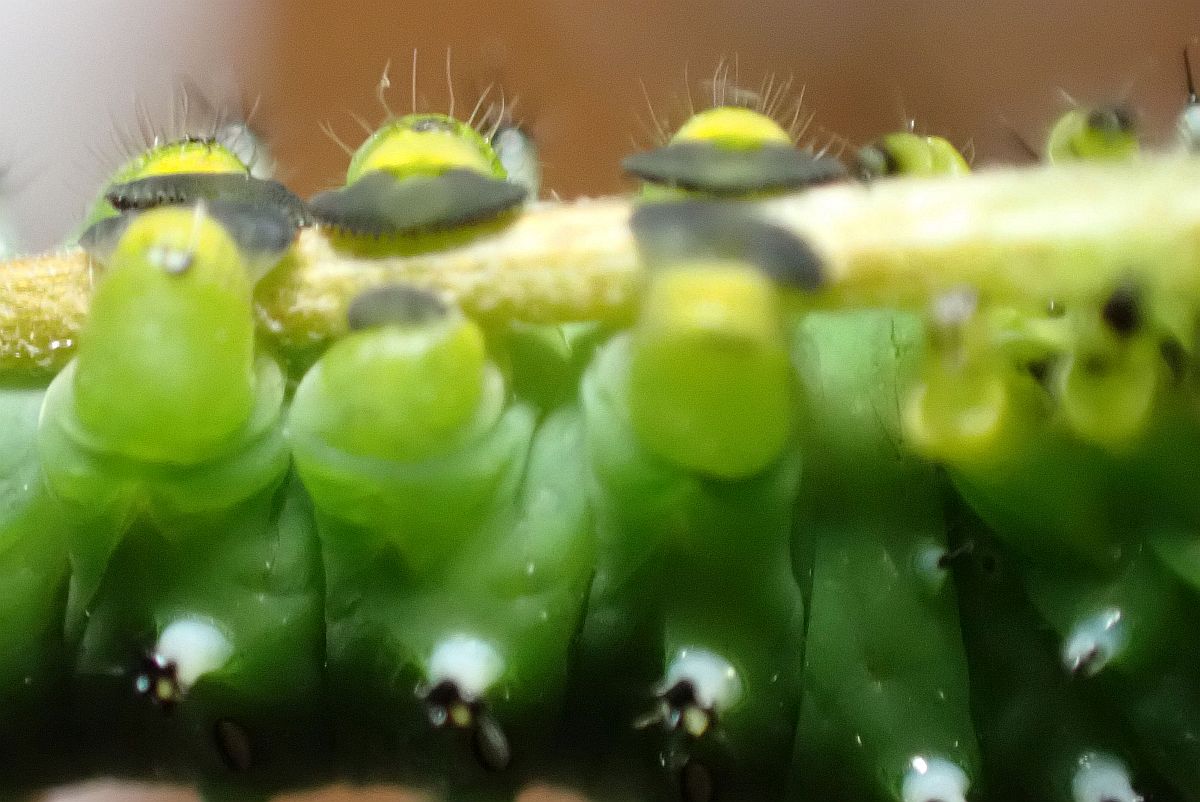 Ceanothus Silk Moth Hyalophorus euryalus (Lep.: Saturniidae) Rosemary Jorna
Ceanothus Silk Moth Hyalophorus euryalus (Lep.: Saturniidae) Rosemary Jorna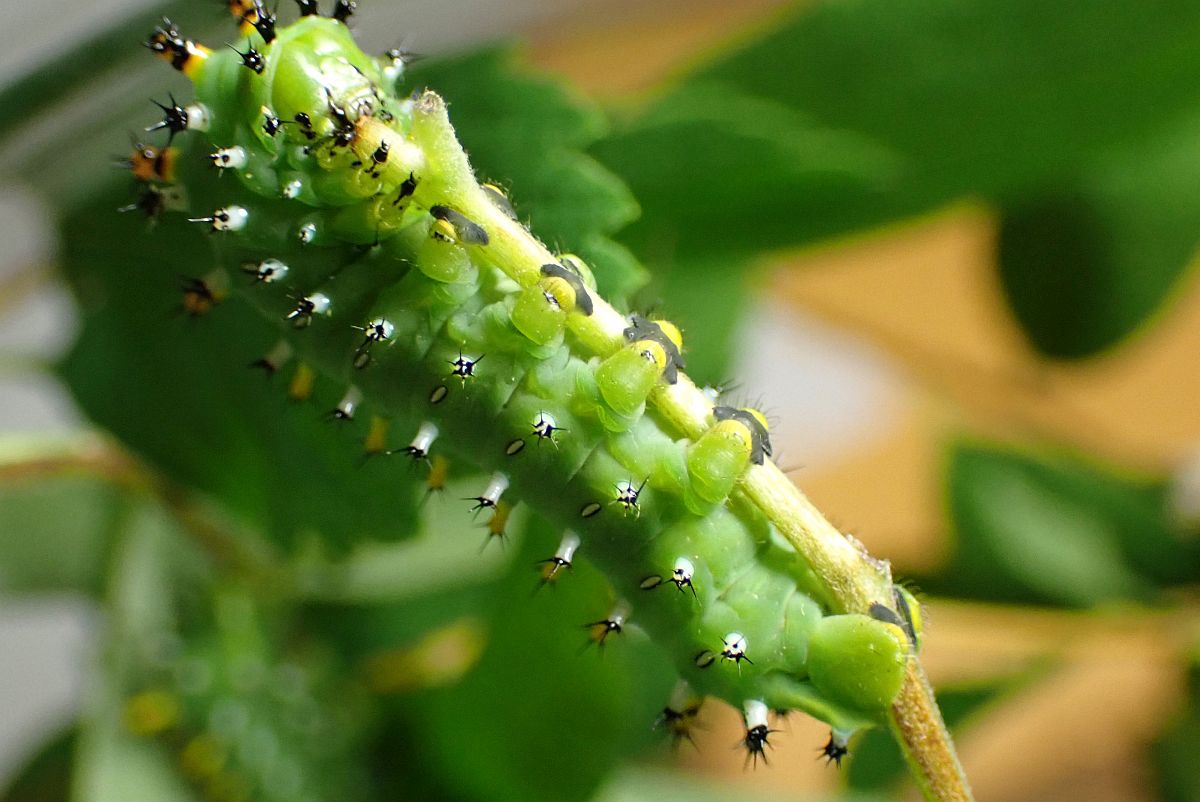 Ceanothus Silk Moth Hyalophorus euryalus (Lep.: Saturniidae) Rosemary Jorna
Ceanothus Silk Moth Hyalophorus euryalus (Lep.: Saturniidae) Rosemary Jorna