2021 October 9 morning
Jeff Gaskin reports a Painted Lady on the summit of Christmas Hill, 3:45 pm, October 9. If we get some sun, it might be worth going up there – especially in the late afternoon – just on the off-chance that it might be an American Lady.
Aziza Cooper sends a photograph of a Yellow Woolly Bear from the Lochside Trail north of Blenkinsop Lake, October 8. (woolly = British spelling, wooly = American; here we takes our choice.)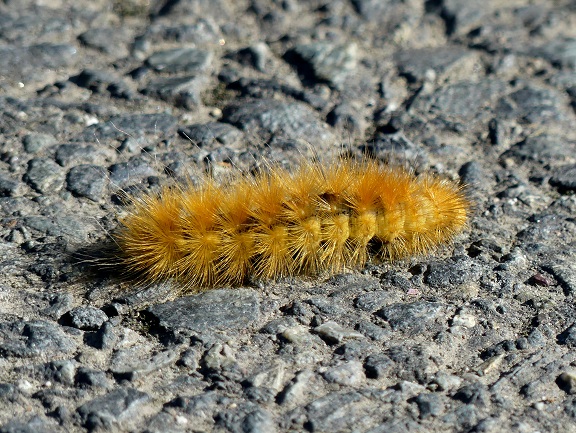 Yellow Woolly Bear Spilosoma virginica (Lep.: Erebidae – Arctiinae) Aziza Cooper
And Ian Cooper sends another woolly bear from the same trail, October 6: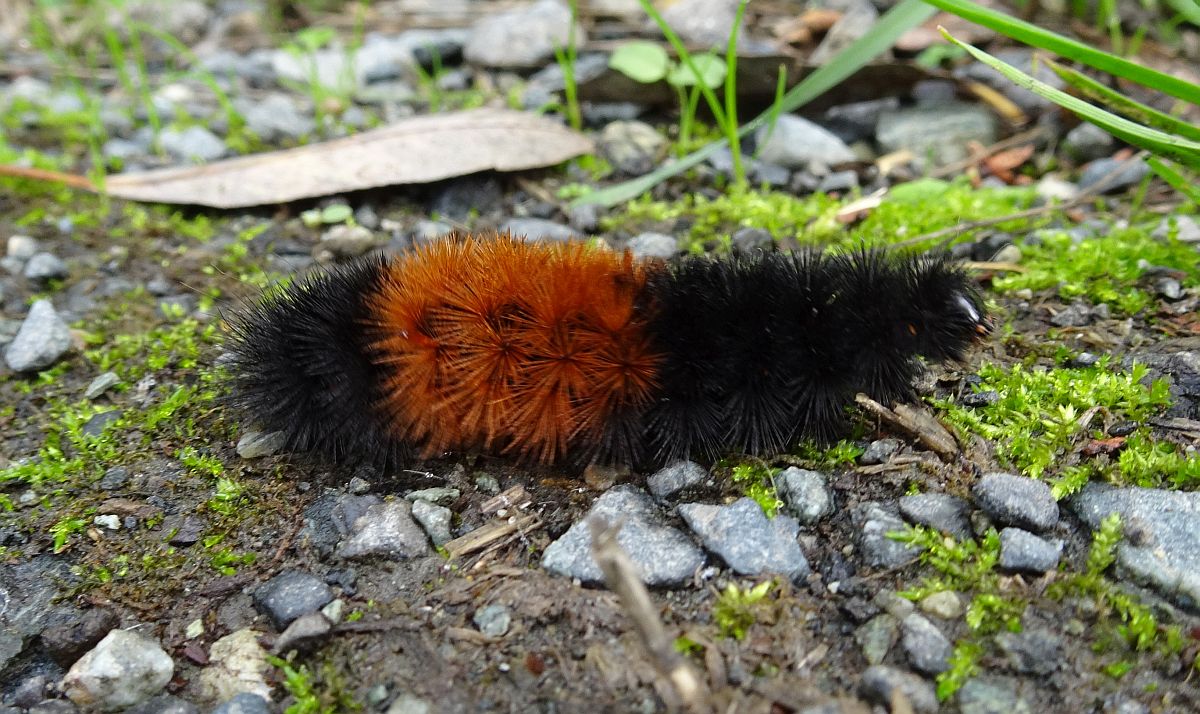 Banded Woolly Bear Pyrrharctia isabella (Lep.: Erebidae – Arctiinae) Ian Cooper
Three spiders and two bugs from Ian. Thanks to Dr Robb Bennett for the spider identifications. Robb writes:
A is a female Agelenopsis grass funnel-web spider. Most likely A. potteri or A. utahana although there are other species in our neighbourhood.
B is an Antrodiaetus in her burrow. Local coastal species is A. pacificus.
C is a male Eratigena duellica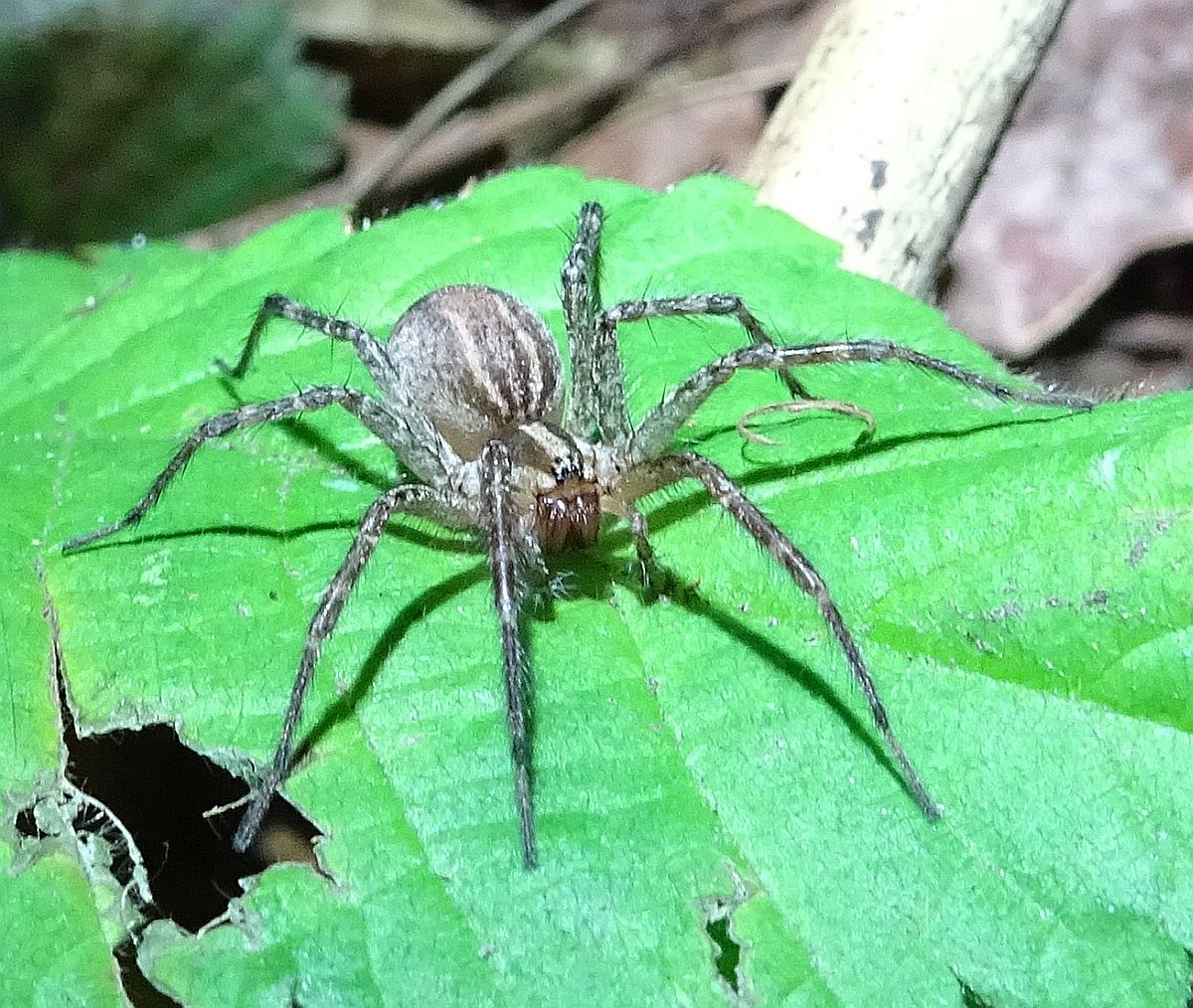 Grass funnel-web spider Agelenopsis potteri/utahana (Ara.: Agelenidae – Ageleninae)
Ian Cooper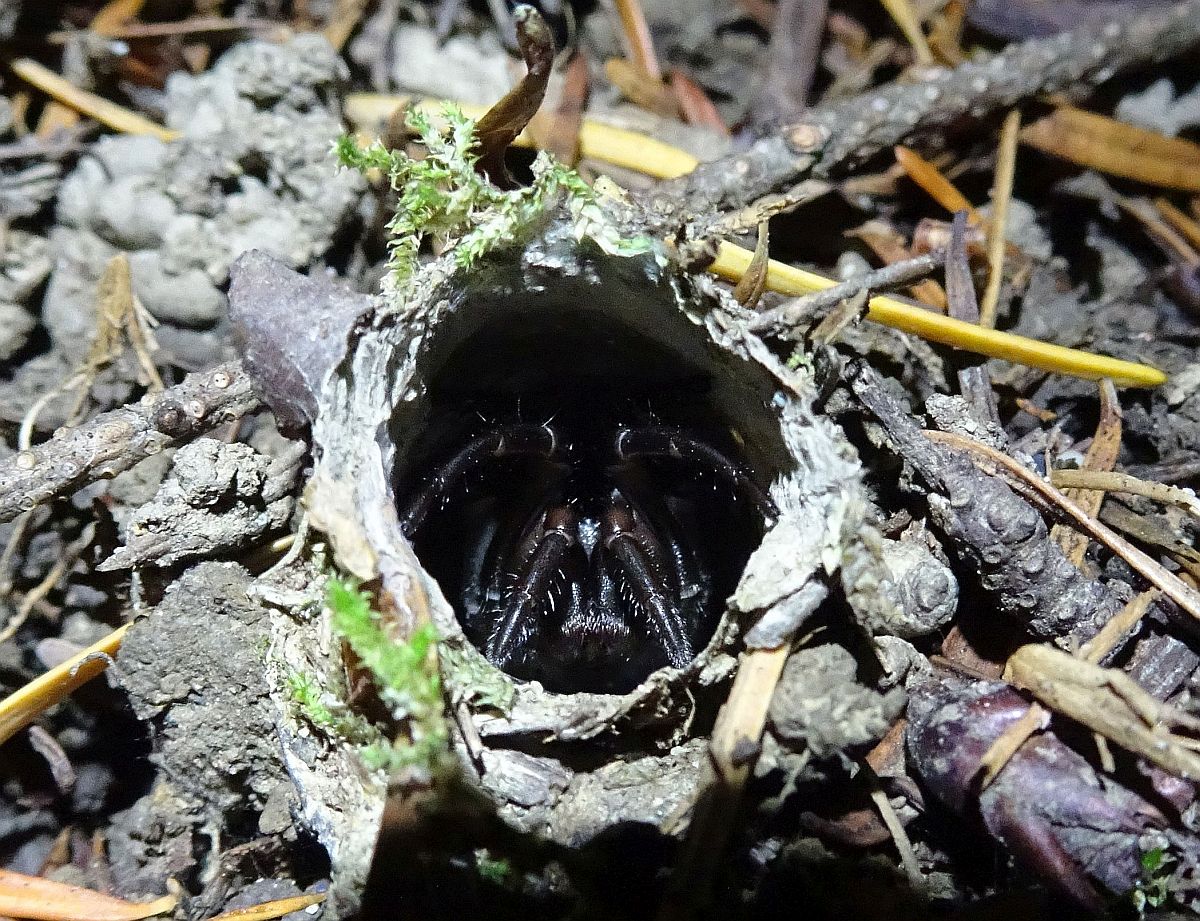 Antrodiaetus pacificus (Ara.– Myg.: Androdiaetidae) Ian Cooper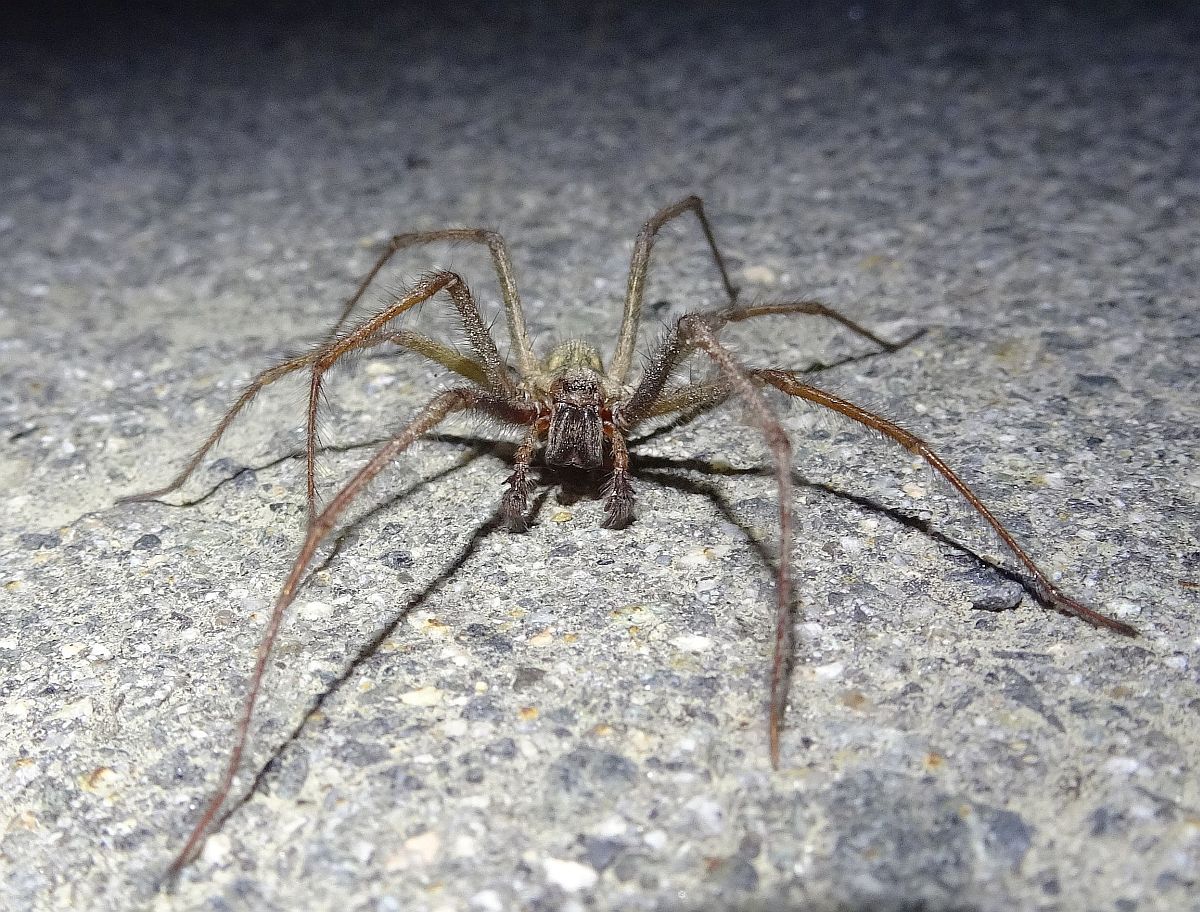 Eratigena duellica (Ara.: Agelenidae) Ian Cooper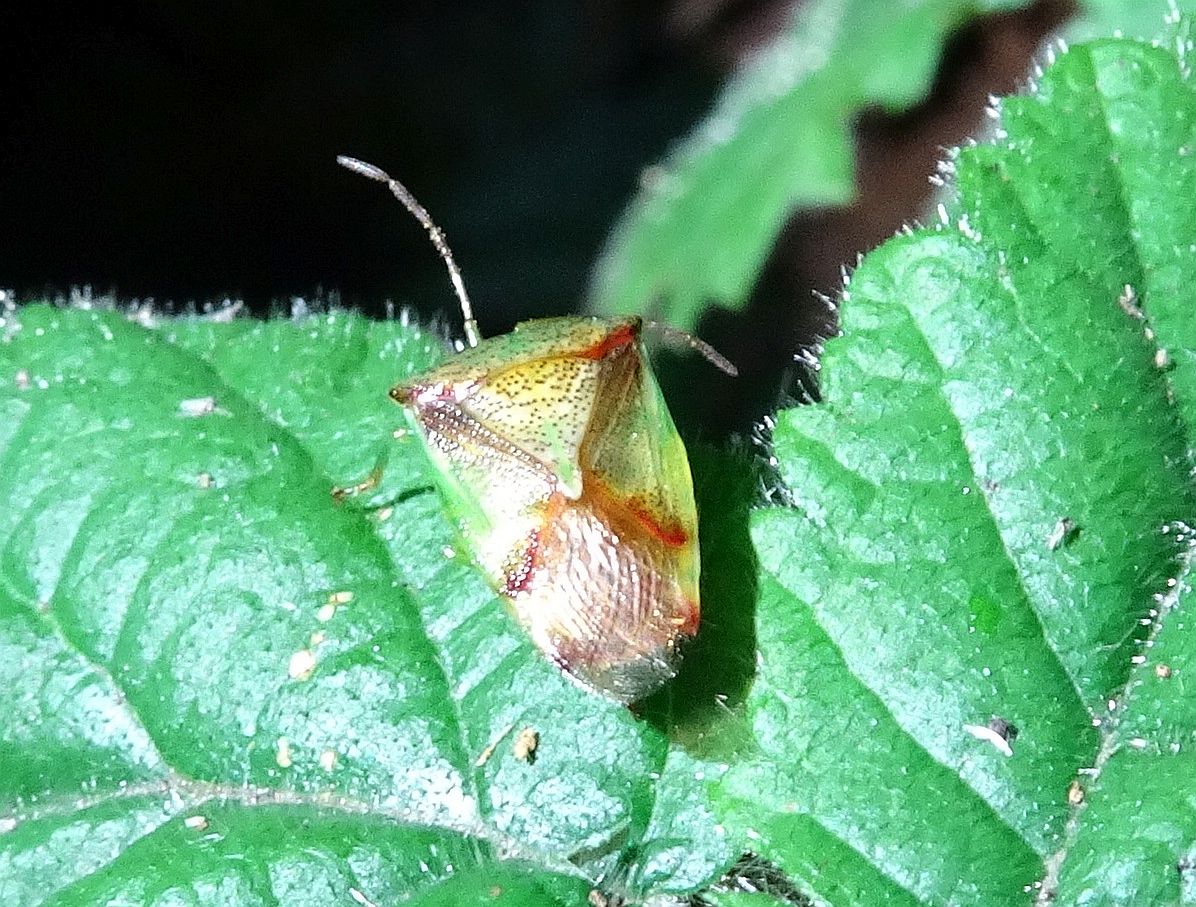 Red-cross Shield Bug Elasmostethus cruciatus (Hem.: Acanthosomatidae) Ian Cooper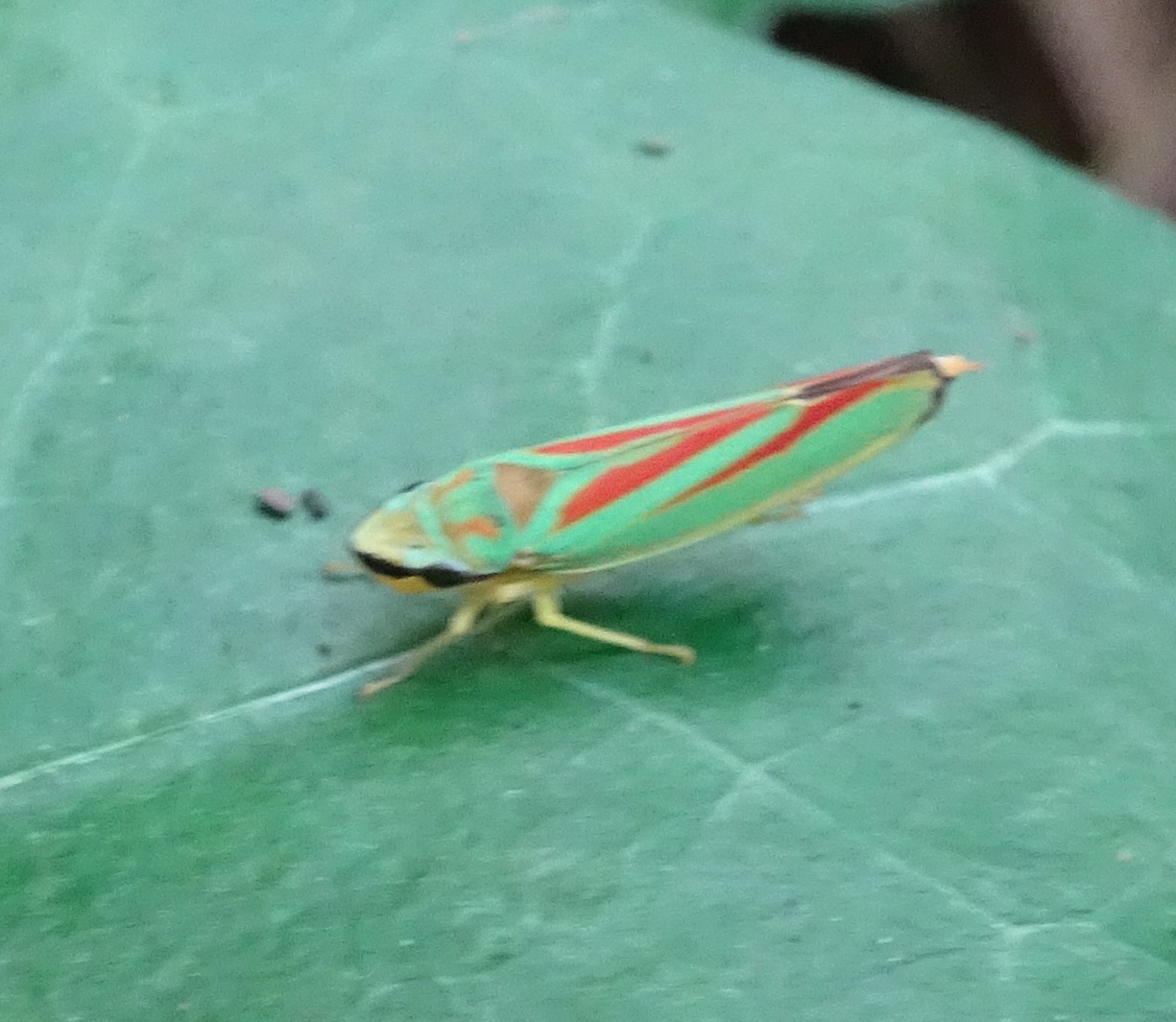 Rhododendron Leafhopper Graphocephala fennahi (Hem.: Cicadellidae)
Ian Cooper