2021 September 13
    Jeremy Tatum writes:  Here is a Mint Moth from the garden of my Saanich apartment building this morning.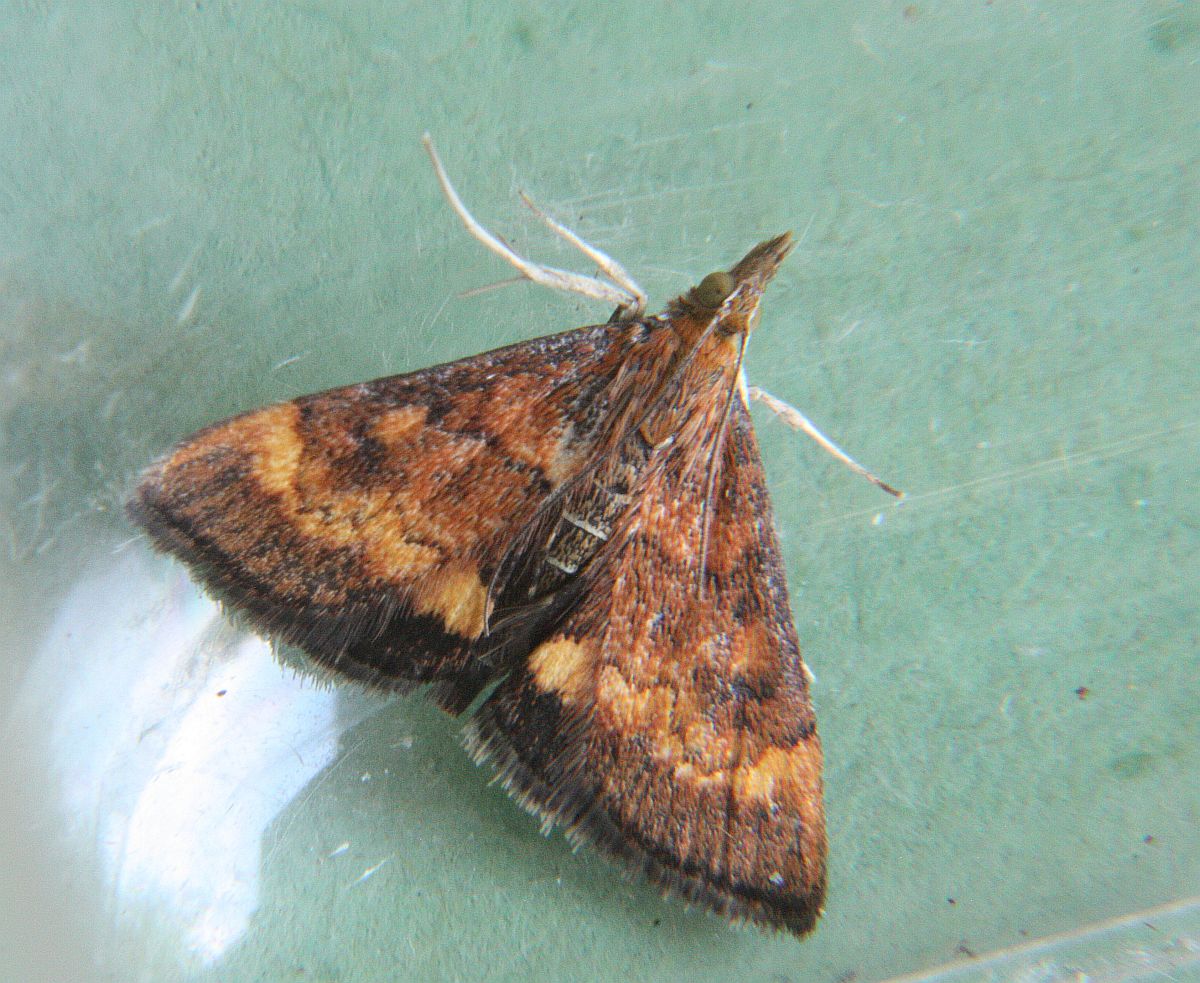 Pyrausta californicalis (Lep.: Crambidae)  Jeremy Tatum
Liam Singh reports an American Lady hilltopping on Christmas Hill in the late afternoon of September 12.  This is the second sighting of the species this year (see August 26 Invert Alert for August 25 photograph on Mount Douglas).  At 4:00 pm today, September 13, Nyjal Singh tells us that there were at least three ladies at the top of Christmas Hill.  One of them is certainly an American Lady; the other two are probably also American Ladies.  Nyjal has photographs of some these. Liam tells us that Rebecca Reader-Lee found and photographed another American Lady at Rocky Point yesterday, September 12.   We hope to post some photographs tomorrow.
Viewers who visit Christmas Hill to see these butterflies will probably want to keep their eyes open for a Horned Lark that has been there today.
There have been sightings of American Lady for each year from 2017 to 2021 inclusive.  There have been no reports of West Coast Lady so far this year, and none in 2020.  Thus it appears that in recent years the American Lady is commoner than the West Coast Lady.
It would be worth checking some other hilltops in the late afternoon.  I tried Mount Tolmie without luck.  Mount Douglas and Highrock Park should also be checked.