2015 February 25
Bill Katz reports an American Tissue Moth Triphosa haesitata in his Summit Hill garage on February 23.
Gordon Hart writes: While I have been back at work, my wife , Anne-Marie, has been spotting butterflies in our yard. First was a Satyr Comma on Feb 17 and on Feb 23 what appears to be a Green Comma , P. faunus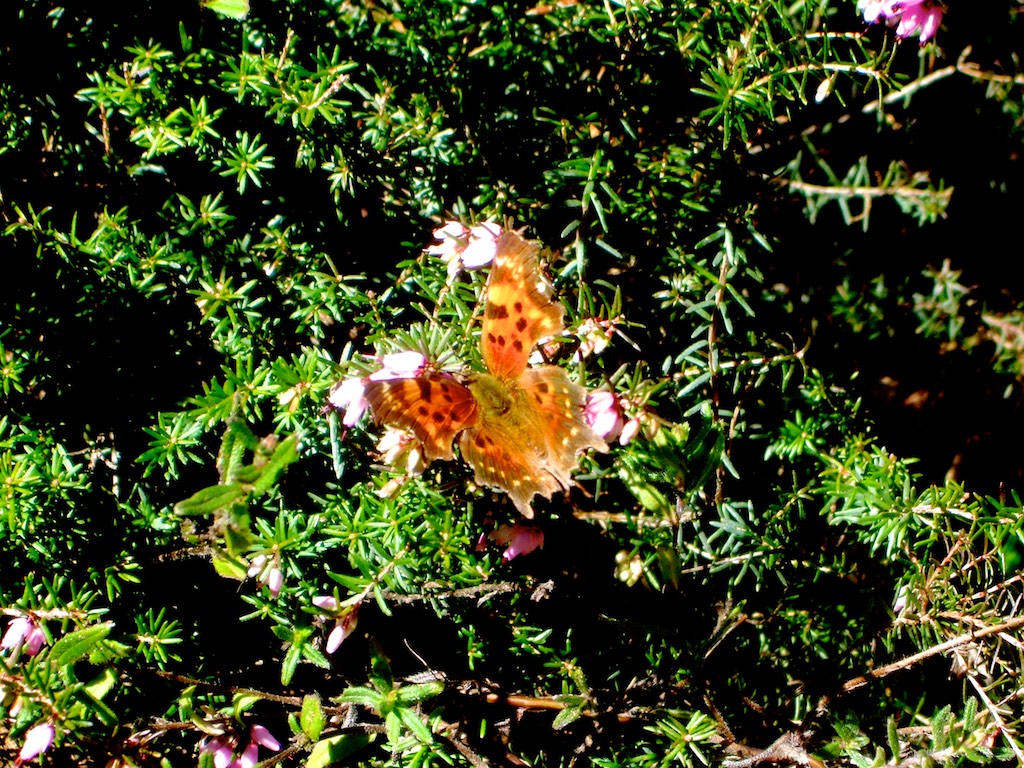 Green Comma Polygonia faunus (Lep.: Nymphalidae) Anne-Marie Hart
Jeremy Tatum reports that he saw a European Paper Wasp Polistes dominula
at Blenkinsop Lake on February 24.