2021 April 5 evening

Val George writes: It looks as though the butterfly season has really started. Today, April 5, I saw a Sara Orangetip and two Cabbage Whites, and one of the two birders with me today saw a Mourning Cloak yesterday. The Sara Orangetip was at Fort Rodd Hill and the Mourning Cloak was at Macaulay Point.
Kirsten Mills writes: Jeff Gaskin and I went today, April 5th, to Mount Tolmie. On the summit, at around 4:15pm, we had a California Tortoiseshell. Here is a picture. My first photograph of a butterfly with my new camera.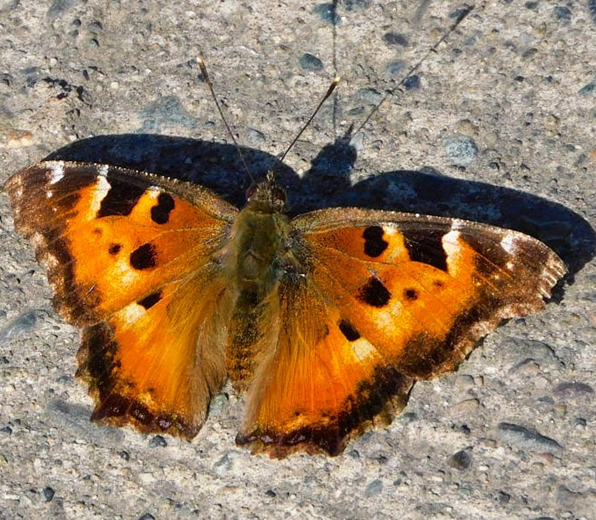 California Tortoiseshell Nymphalis californica (Lep.: Nymphalidae) Kirsten Mills