2015 March 30
Gordon Hart writes: On the VNHS field trip to the "Mossy Maple Grove", we found a few invertebrates around and on the ancient moss-covered maples. I have attached a picture of a Monadenia fidelis out for a walk. We also saw the black and yellow millipede Harpaphe haydeniana, and a small brown cylindrical millipede.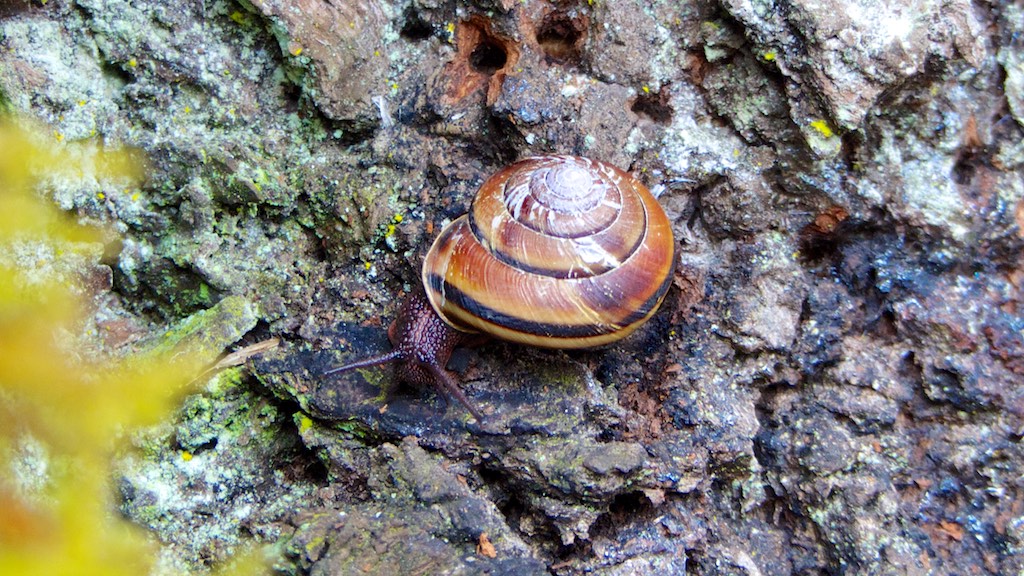 Monadelia fidelis (Pul.: Bradibaenidae) Gordon Hart
Scott Gilmore writes from Upper Lantzville: On Febuary 14th my son and I found a bark louse nymph on a Red Cedar in our backyard. I learned last year that you can raise some bark louse on Cheerios and that you might end up with adults. I kept the nymph and gave it a Cheerio, some cedar and a moist environment. Most days I would see the barklouse hanging out on the Cheerio eating or grooming. Eventually on March 2nd I found it on the cedar and it was no longer a nymph but an adult. It took a while to get some decent photos (always difficult of things that are around 2mm long). I sent the specimen to Diane Young in Texas who identified it as a male Lachesilla pacifica.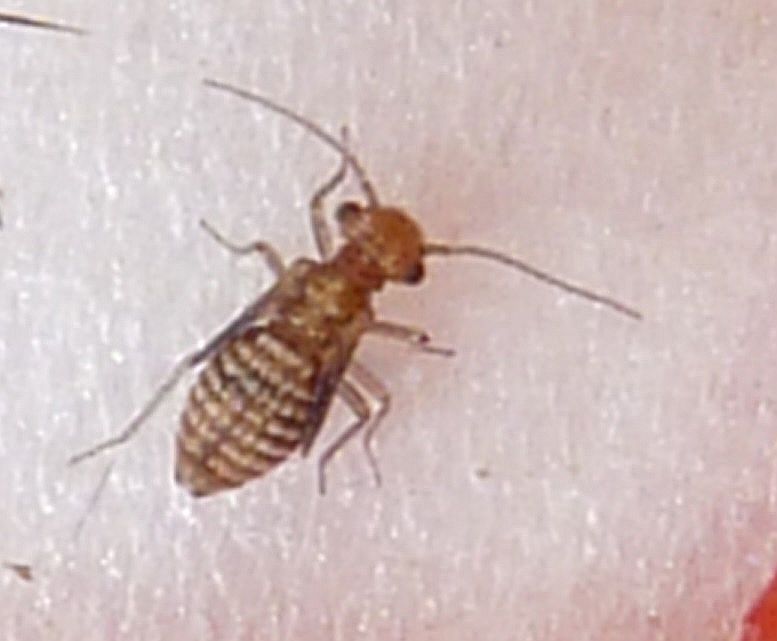 Bark louse nymph Lachesilla pacifica
(Pso.: Lachesillidae)
Scott Gilmore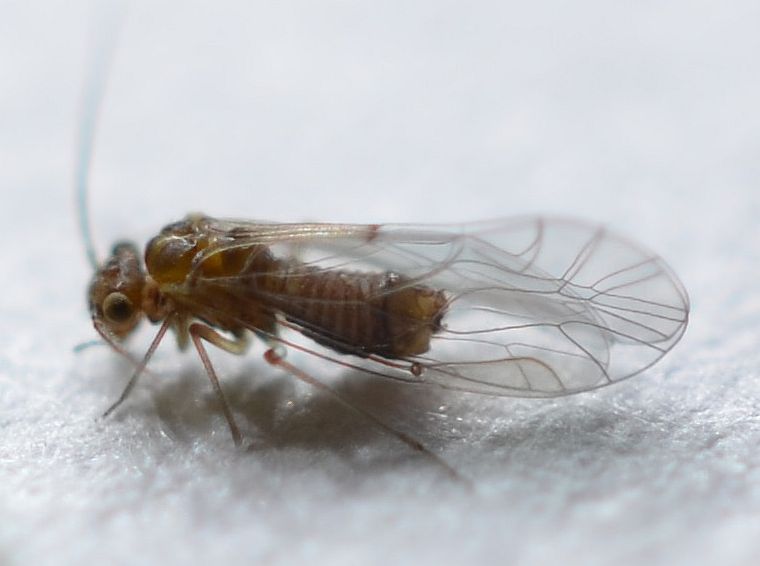 Bark louse Lachesilla pacifica (Pso.: Lachesillidae) Scott Gilmore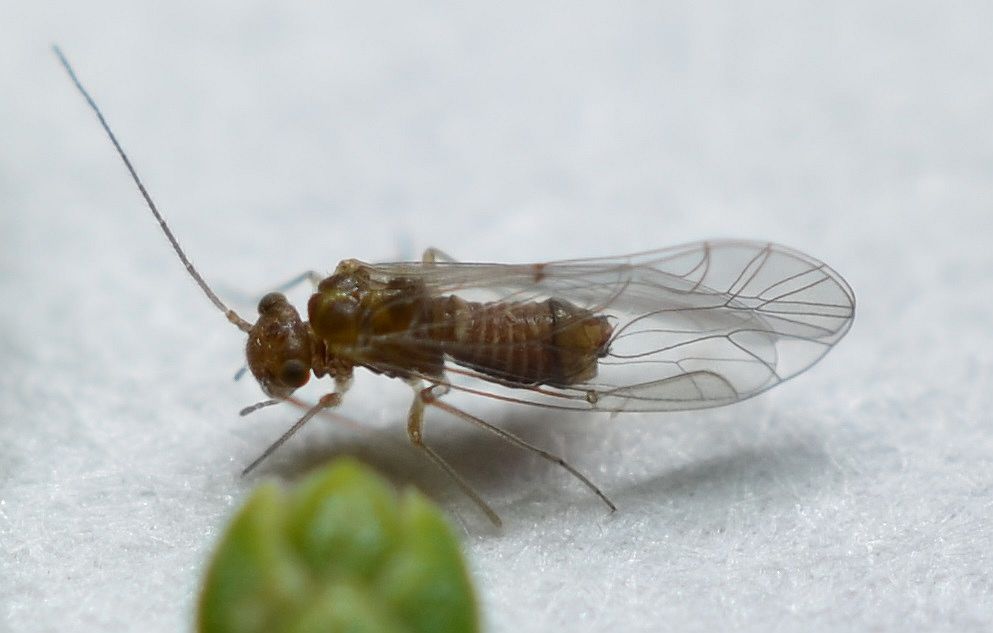 Bark louse
Lachesilla pacifica
(Pso.: Lachesillidae)
Scott Gilmore