2021 April 3 evening
No Butterfly Walk on Sunday.
Message from Gordon Hart:
Hi Everyone,
I just want to confirm that there is no April butterfly walk this weekend. It was cancelled on the VNHS online calendar but does appear in The Naturalist. We hope we will be able to meet in May. In the meantime, we will have an early butterfly count starting April 17, and I will send out a reminder for that later.
Butterflies are starting to appear. Check the Invertebrate Alert for the latest sightings!
Gordon
Jochen Möhr sends a photograph of a pug from his new Metchosin house. This is one of the difficult pair Eupithecia ravocostaliata/nevadata. Jochen, Libby and Jeremy are all leaning toward ravocostaliata – but not leaning quite far enough to dispense with the "probably" in the label below the photograph.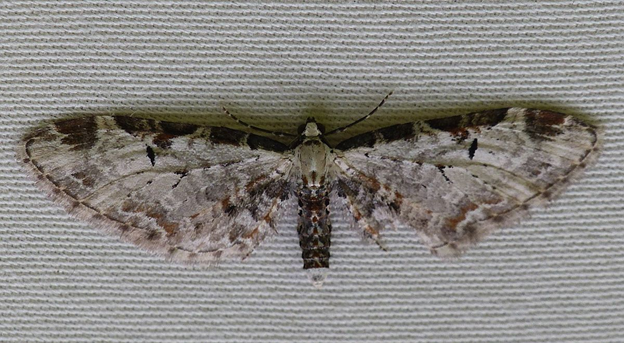 Eupithecia (probably ravocostaliata ) (Lep.: Geometridae) Jochen Möhr
And just as we go to press, we have received a photograph by Jochen of another individual of the same species – and this time I think we can safely dispense with the "probably":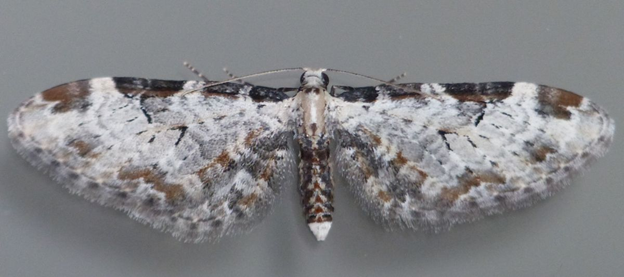 Eupithecia ravocostaliata (Lep.: Geometridae) Jochen Möhr
Here's a spider photographed by Ian Cooper. Dr Bennett writes: I think I can put a genus name on this one based on the abdominal pattern and the fact that it is a small linyphiine linyphiid. I'll call it a member of Linyphantes. Interesting genus, with only poor taxonomic documentation, so hard to get to species. A juvenile male. Genus is endemic to western coastal North America.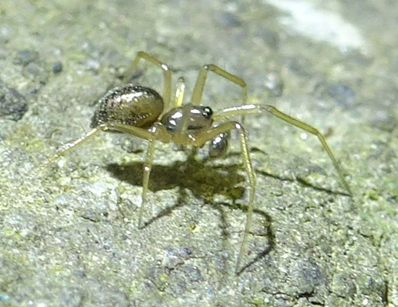 Linyphantes (Ara.: Linyphiidae – Linyphiinae) Ian Cooper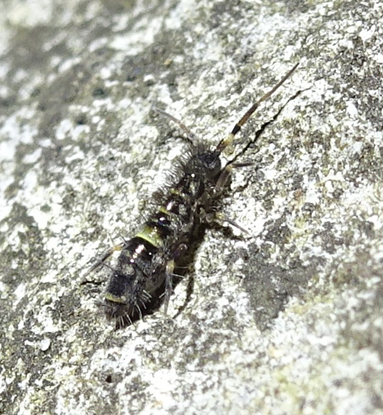 Springtail, Orchesella cincta (Coll.: Orchesellidae) Ian Cooper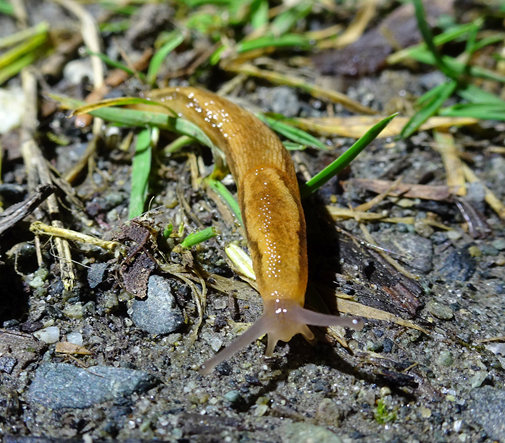 Probably Arion subfuscus (Pul.: Arionidae) Ian Cooper
Arion hortensis agg. (Pul.: Arionidae) Ian Cooper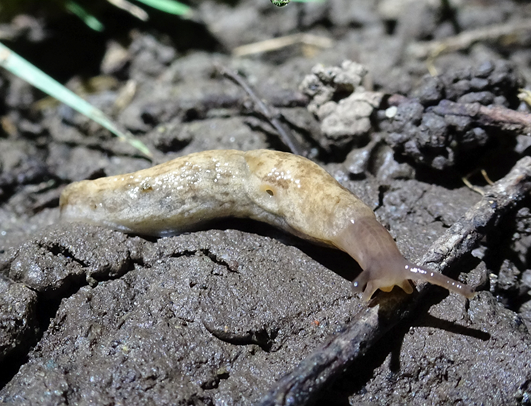 Deroceras reticulatum (Pul.: Agriolimacidae) Ian Cooper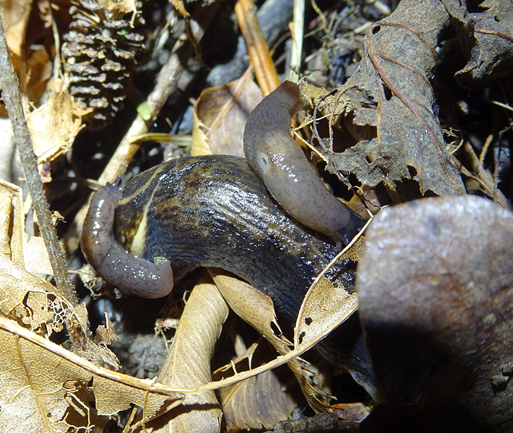 Two Brown field slugs, Deroceras panormitanum (Pul.: Agriolimacidae) feeding on the remains of a much larger slug, whose identity was difficult to ascertain, but may have been a deceased Limax maximus (Pul.: Limacidae) Ian Cooper