2015 March 28
Jeremy Tatum sends three photographs taken today. He writes: I am gradually trying to learn to identify our pugs. Eupithecia ravocostaliata is one of the larger ones, with distinctive markings, and relatively easy to identify – although even it has a look-alike (E.. nevadata). This one was on the wall of my Saanich apartment this morning.
In yesterday's posting, I showed the pupa of a Sara Orangetip with the colour of the wings of the imago showing through. Sure enough, the butterfly – a male – emerged today. After photographing it, I took it out to Munn Road, where the caterpillar came from last year.
Finally, a snail, Cepaea nemoralis, from McIntyre Reservoir.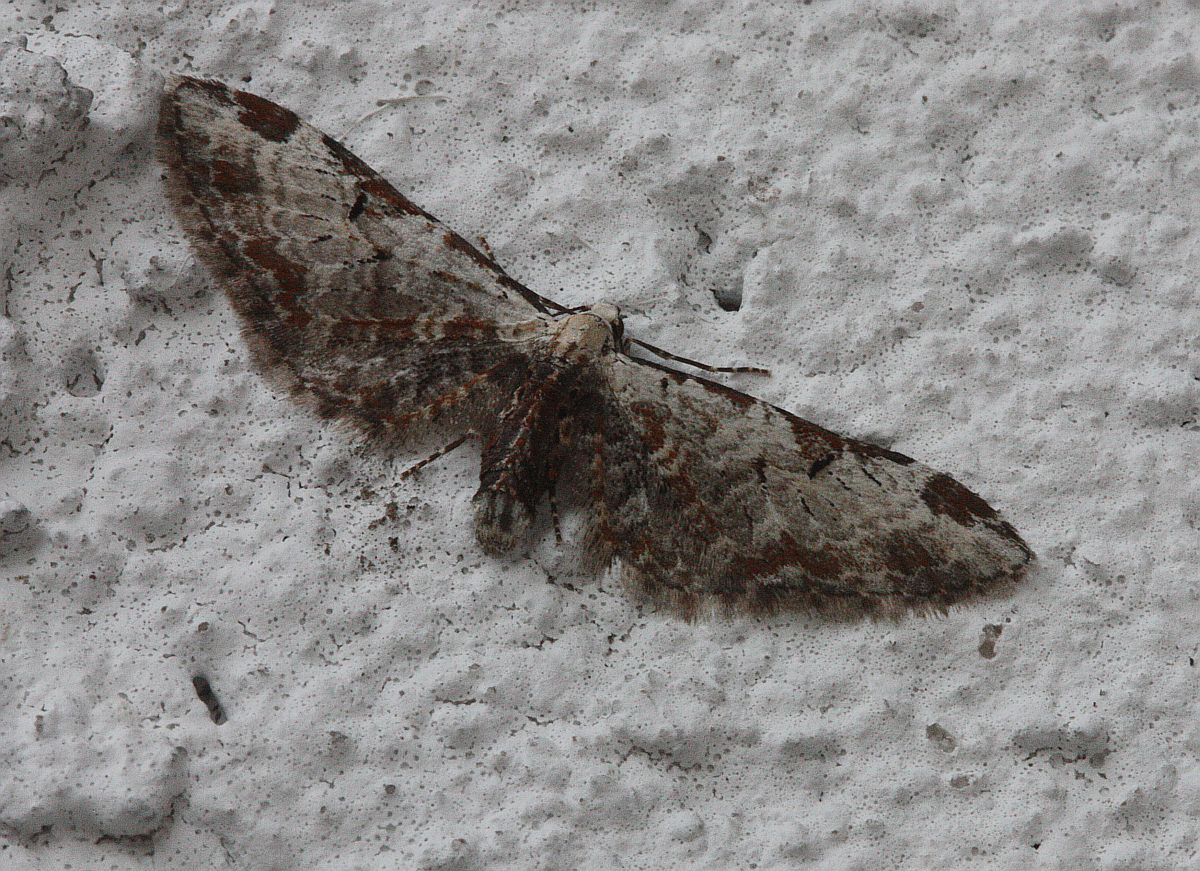 Eupithecia ravocostaliata
(Lep.: Geometridae) Jeremy Tatum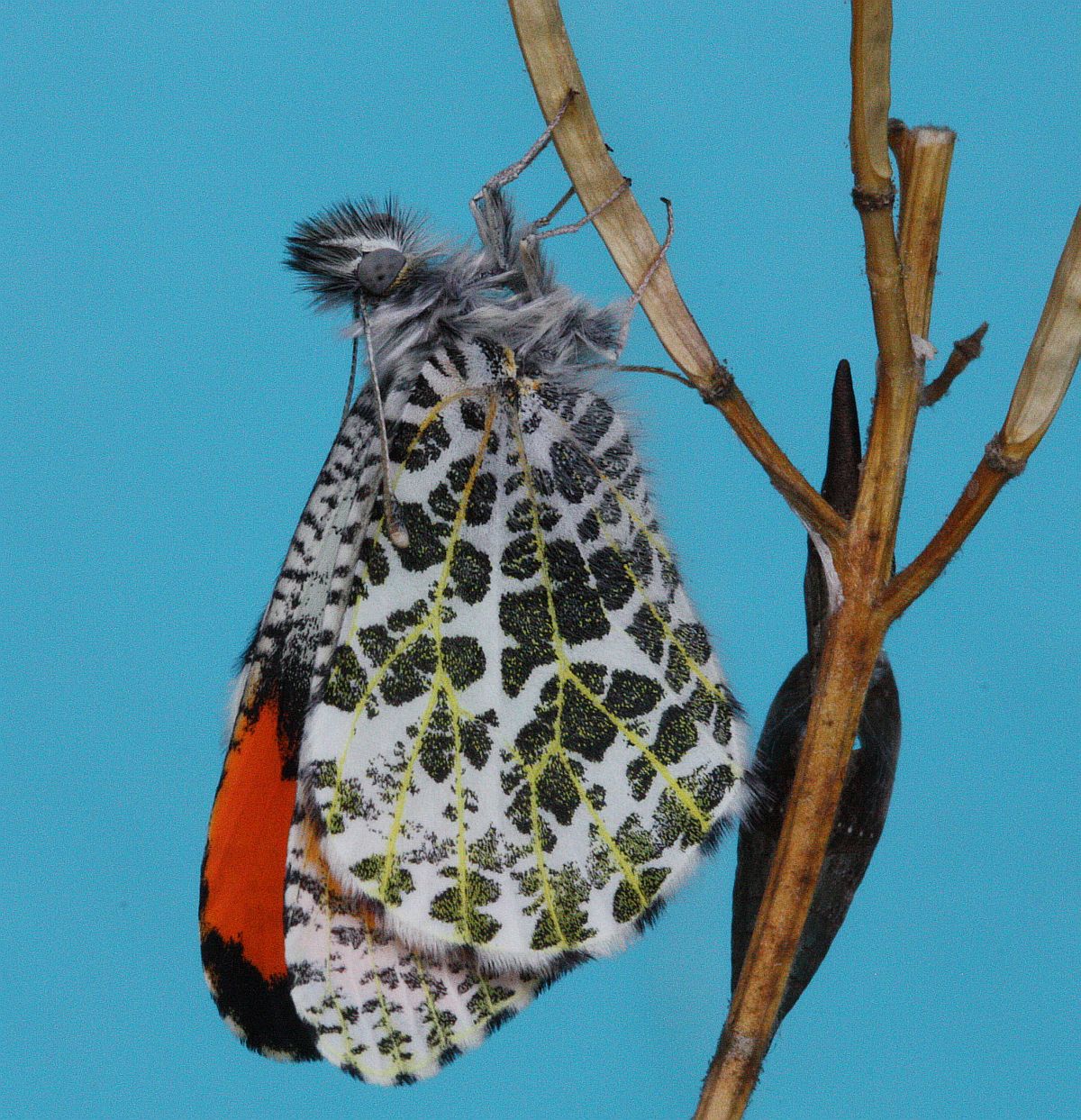 Sara Orangetip
Anthocharis sara
(Lep.: Pieridae) Jeremy Tatum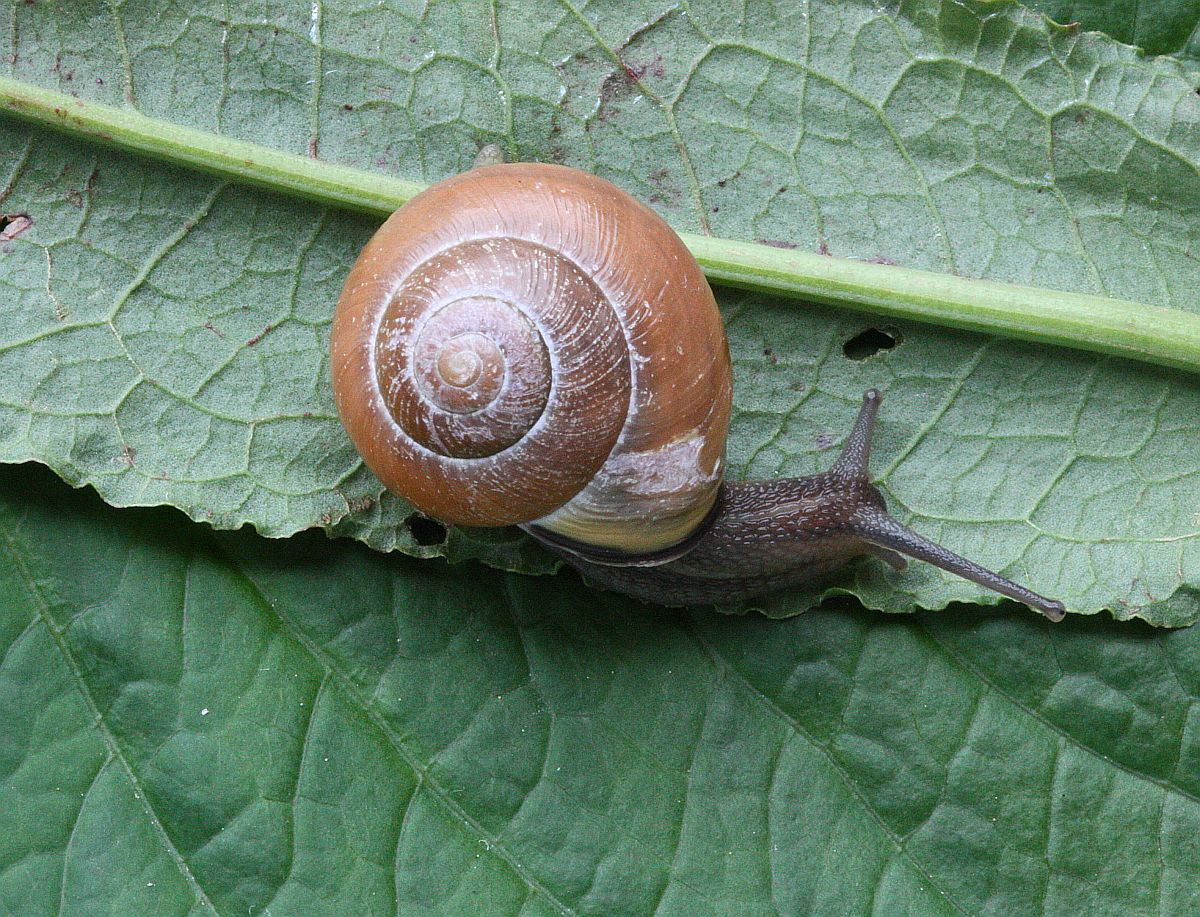 Cepaea nemoralis (Pul.: Helicidae) Jeremy Tatum
Bill Savale reports two Cabbage Whites from Poplar Avenue, Saanich, on March 27.