2015 March 21
Jeremy Tatum sends a photo of another pug, from his Saanich apartment this morning. He writes: I consulted Jeremy Gatten on this one, and we both think that it might be Eupithecia annulata, though I don't think either of us would want to wager his life-savings on it.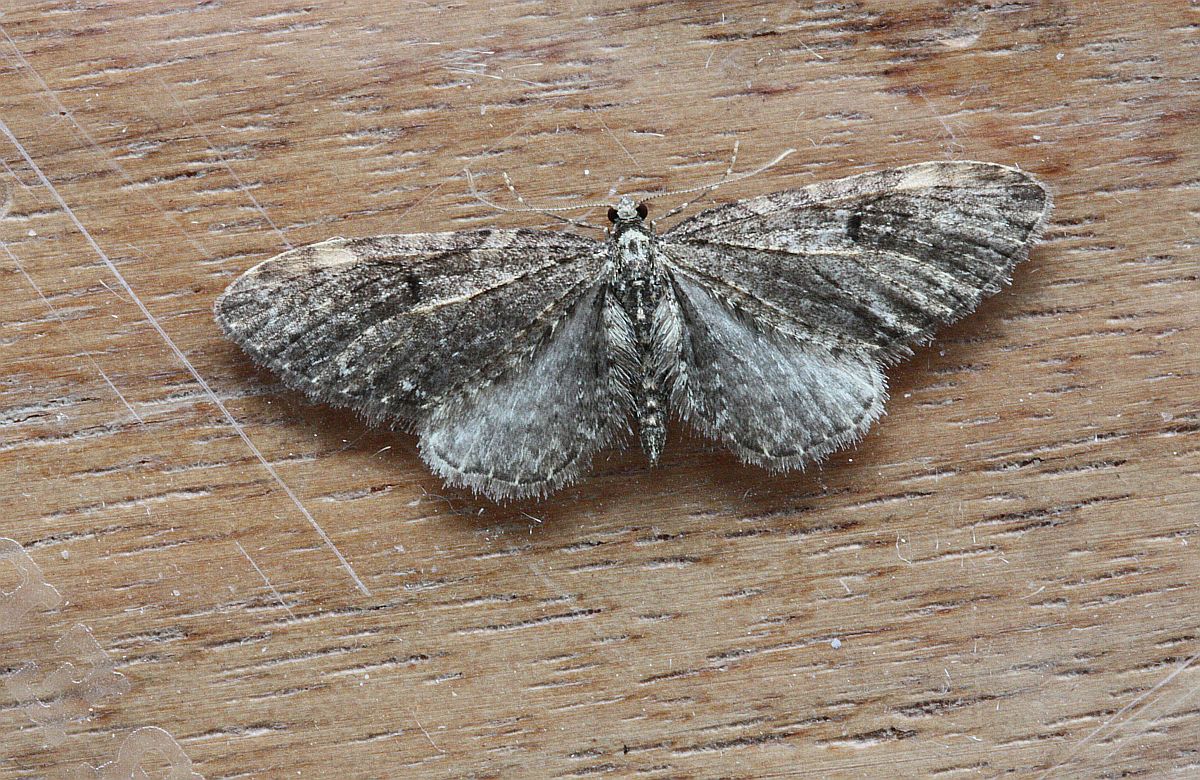 Probably
Eupithecia annulata
(Lep.: Geometridae) Jeremy Tatum
Bill Katz writes: Herald of Spring. This Scoliopteryx libatrix made an appearance at Mattick's Farm on the first day of Spring.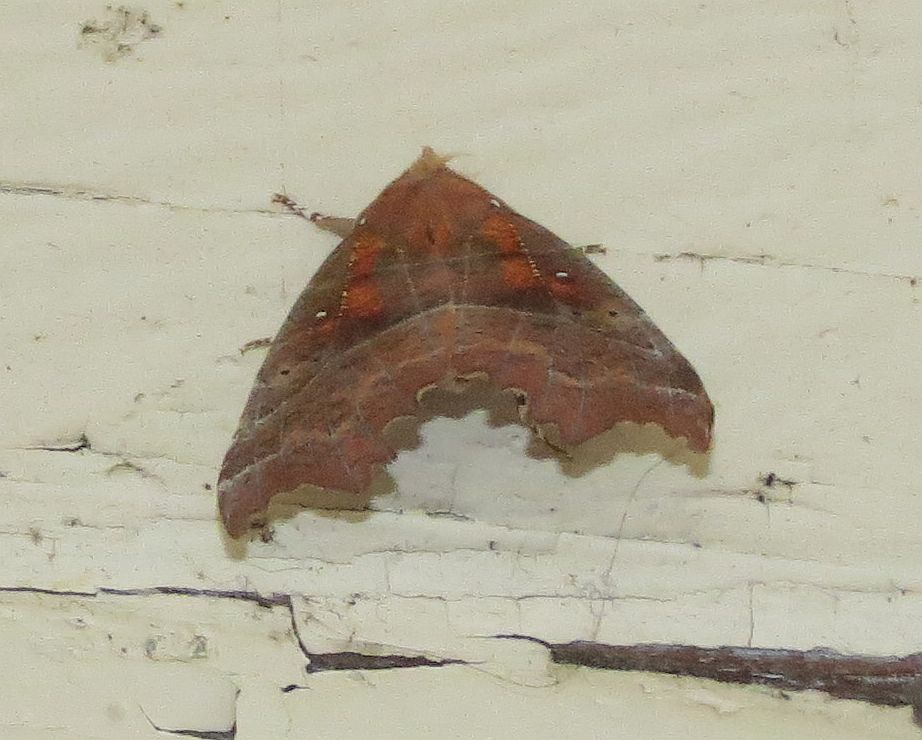 Herald Moth Scoliopteryx libatrix (Lep.: Erebidae – Scoliopteryginae)
Bill Katz