2021 February 7
   This morning we have two difficult ones.   First a photograph by Rosemary Jorna, Kemp Lake, of a maggot on a maple tree.   Jeremy Tatum writes:
I am almost certain, or I think I can even say certain, that it is the larva of a dipteran.  I think we can go so far as to say Suborder Nematocera.  It may be pushing it a bit to suggest perhaps Family Mycetophilidae, fungus gnats.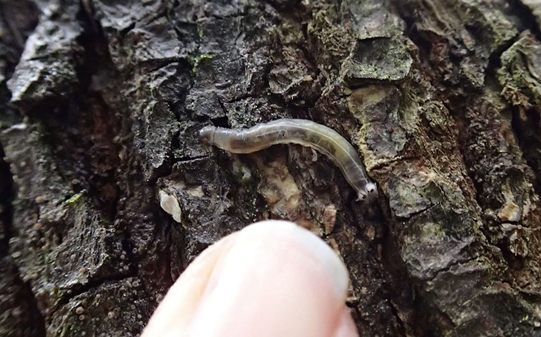 Just possibly fungus gnat (Dip.: Mycetophilidae)  Rosemary Jorna
   Next, two organisms photographed at Victoria Airport by Jody Wells, February 6.  The larger of the two organisms is not an invertebrate, but is Sialia currucoides (Aves – Passeriformes – Turdidae).  I think Jody is right in suggesting Hymenoptera for the smaller of the two.  Maybe we can go so far as to suggest Superfamily Ichneumonoidea.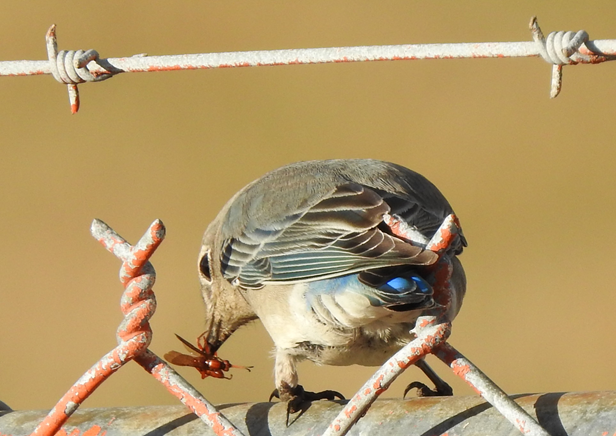 Mountain Bluebird with ichneumonoidean     Jody Wells