2020 November 19
   Slugs from Colquitz River Park, photographed by Ian Cooper: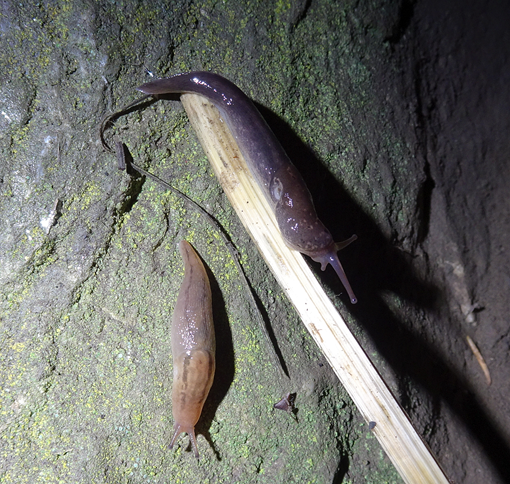 Two slugs (see below)  Ian Cooper
   We are grateful to Dr Robert Forsyth for identifying the smaller of these two slugs as Ambigolimax valentianus (Pul.: Limacidae) – formerly known as Lehmannia valentiana, (and formerly, admits Jeremy Tatum, labelled wrongly on this site as something quite different!)
The larger one might possibly be Limax maximus, but is too much in shadow to be certain.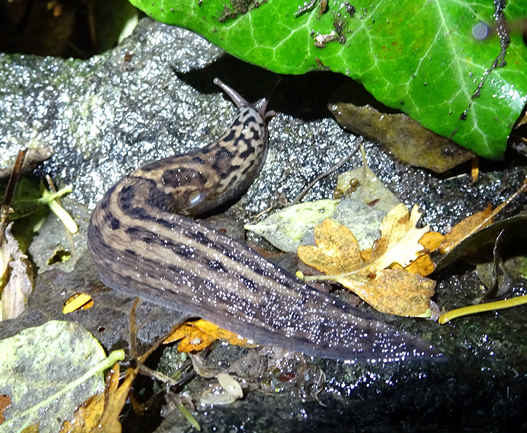 Limax maximus (Pul.: Limacidae)  Ian Cooper
Variously known as the Giant Garden Slug, Great Grey Slug, Leopard Slug.