2020 October 13
Jeff Gaskin writes that there was a Painted Lady near the Jeffery Pine on Mount Tolmie yesterday afternoon, October 12.
A spider, a harvestman and a snail from near the 9 km marker on the Galloping Goose trail, photographed by Ian Cooper. The spider is a nice artistic picture, but we shan't attempt to identify it!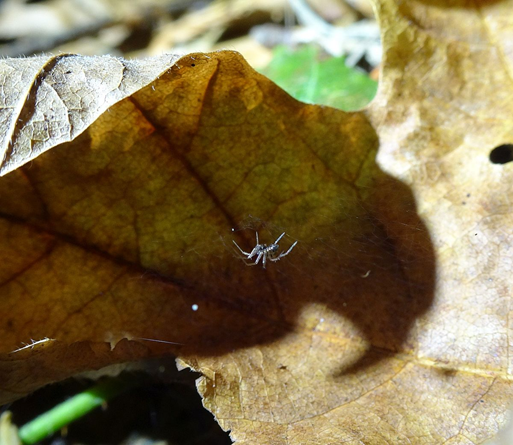 Spider Ian Cooper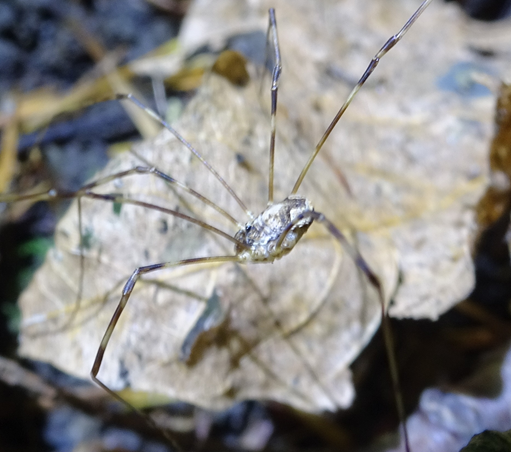 Harvestman Ian Cooper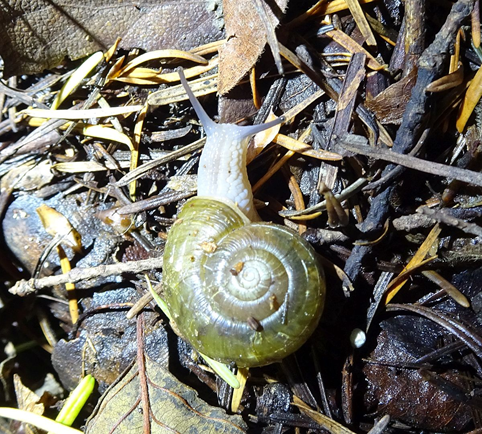 Lancetooth snail (Pul.: Haplotrematidae) Ian Cooper
Jochen Möhr's moths from Metchosin this morning:
1 Agrochola pulchella
1 Agrochola purpurea
1 Tetracis sp.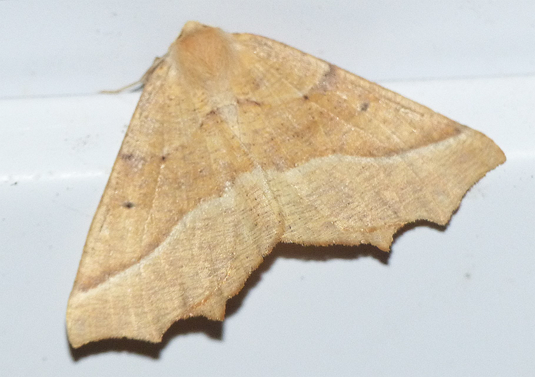 Tetracis sp. (Lep.: Geometridae) Jochen Möhr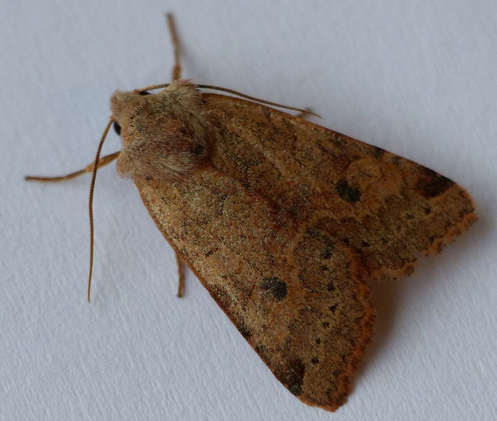 Agrochola purpurea (Lep.: Noctuidae) Jochen Möhr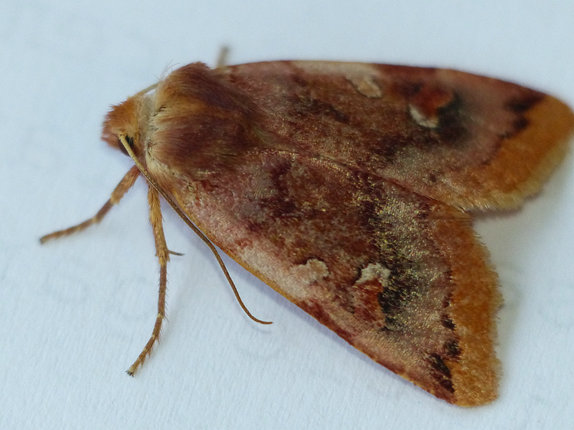 Agrochola pulchella (Lep.: Noctuidae) Jochen Möhr