2020 September 15 morning
Jeremy Tatum writes:
The name Hemlock Looper has been in the news recently, so I thought I'd try to figure out what is what.  In natural history circles we generally don't give English names to caterpillars ("woolly bears" being a notable exception); we prefer to name a moth after its adult form.  Also, we generally don't give special names to subspecies – or, if we do, we put the English subspecific names in "quotes".   In forestry circles it is perhaps understandably more usual to name species after their caterpillars – hence the various "hemlock loopers".  Following are the forestry English names and the scientific names of the various "hemlock loopers":
Hemlock Looper                                               Lambdina fiscellaria fiscellaria
Western Hemlock Looper                               Lambdina fiscellaria lugubrosa
Western Oak Looper                                        Lambdina fiscellaria somniaria
False Hemlock Looper                                     Nepytia canosaria
Western False Hemlock Looper                     Nepytia freemani
Phantom Hemlock Looper                              Nepytia phantasmaria
Note the slight inconsistency in that in Lambdina  the word "Western" is used for a subspecies, whereas is Nepytia it is used for a full species.  It might be better to write Lambdina fiscellaria lugubrosa as the "Western" Hemlock Looper, to indicate that it is just a subspecies.
I don't think we get Lambdina fiscellaria fiscellaria or Nepytia canosaria on Vancouver Island;  I am not sure about Nepytia freemani.  We certainly get Lambdina fiscellaria (presumably lugubrosa) and Nepytia phantasmaria on Vancouver Island.
The moth that we have been seeing a lot of on Vancouver Island in the last week or so is Nepytia phantasmaria.  The one that has been seen recently in large numbers on the Lower Mainland, and in today's Times-Colonist, is Lambdina fiscellaria.
So far this year, Invertebrate Alert hasn't received any reports of Lambdina fiscellaria.  This cannot last – I'm sure we'll get some sightings soon.   I have never seen it in vast numbers near Victoria, but Ren Ferguson reported and photographed huge numbers of the caterpillars of this species on  oaks (and therefore presumably L.f. somniaria) on Salt Spring Island on 2011 September 13.
   In the meantime, here are a few invertebrates from the Galloping Goose Trail between the Switch Bridge junction and Tillicum Road, photographed by Ian Cooper, September 1 -10.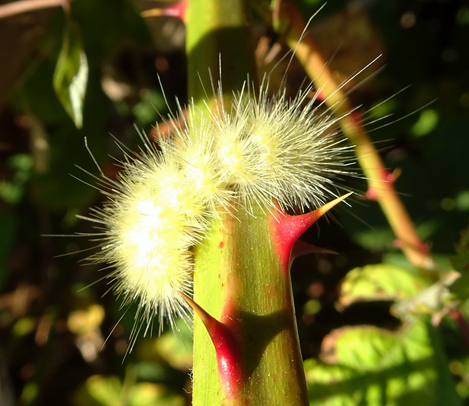 Yellow Woolly Bear Spilosoma virginica (Lep.: EDrebidae – Arctiinae)  Ian Cooper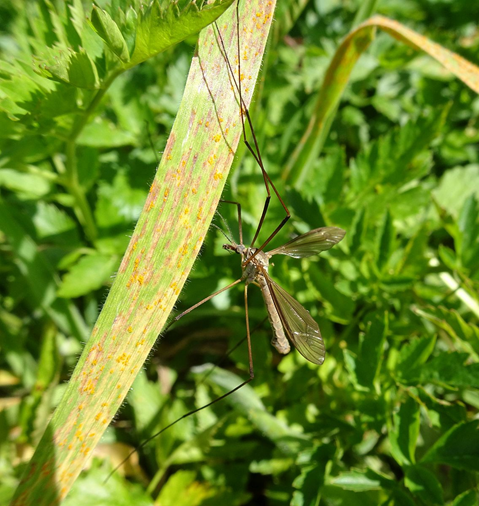 Crane Fly Tipula paludosa (Dip.: Tipulidae)  Ian Cooper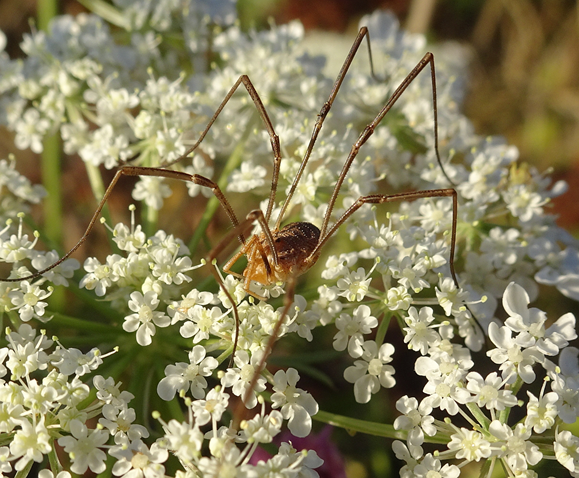 Harvestman Phalangium opilio (Opi.: Phalangiidae)  Ian Cooper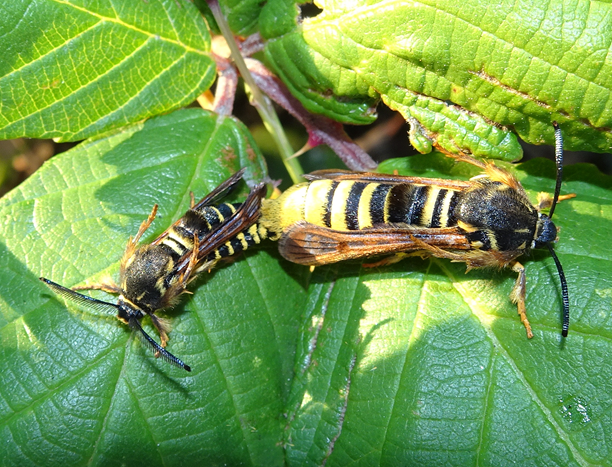 Pennisetia marginata (Lep.: Sesiidae) (Male on left)  Ian Cooper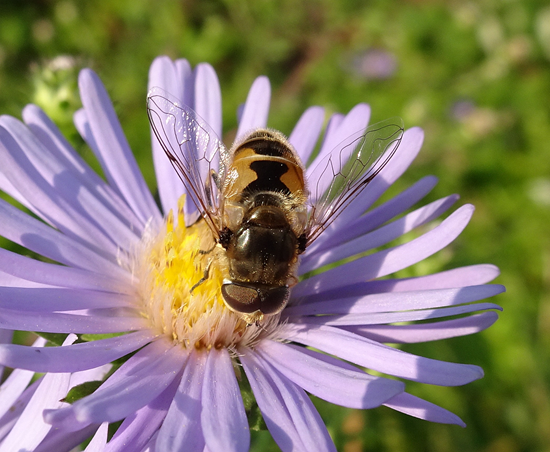 Eristalis tenax (Dip.: Syrphidae)  Ian Cooper