2020 July 31 afternoon
Jochen Möhr's moths from Metchosi n this morning:
1 Amorbia cuneanum
1 Coryphista meadii
1 Eulithis xylina
1 Pero mizon
1 Hesperumia latipennis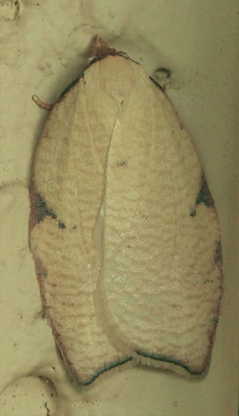 Amorbia cuneanum (Lep.: Tortricidae)
Jochen Möhr
Many Coryphista meadii are difficult to distinguish from Triphosa haesitata. The colour variety shown below, however, is distinctive and not at all like Triphosa haesitata.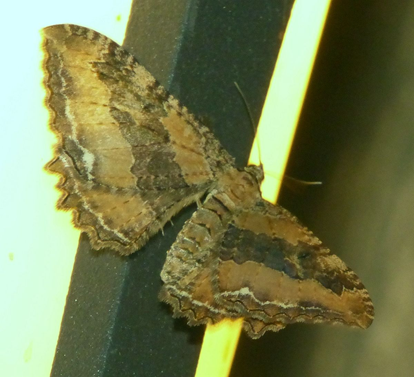 Coryphista meadii (Lep.: Geometridae) Jochen Möhr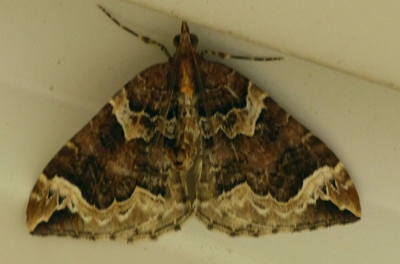 Eulithis xylina (Lep.: Geometridae) Jochen Möhr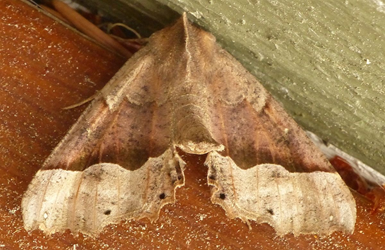 Pero (possibly mizon) (Lep.: Geometridae) Jochen Möhr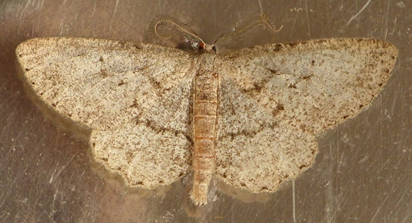 Hesperumia latipennis (Lep.: Geometridae) Jochen Möhr
Jeremy Gatten writes: I had a special visitor at my light last night and it was still present this morning. The larvae of this species apparently specialize on meadow-rue and columbine, so I am not sure how far this adult has travelled. The closest columbines or meadow-rues would likely be garden varieties. Jeremy Tatum comments: A first for this site. Wild columbines are common off Munn Road, a few miles away. If this beautiful moth is at all like other plusiines, it is doubtless a strong long-distance flier. Libby Avis writes that she had one at Port Alberni two nights ago. Perhaps we have a miniature invasion – let's all keep a look-out for this species.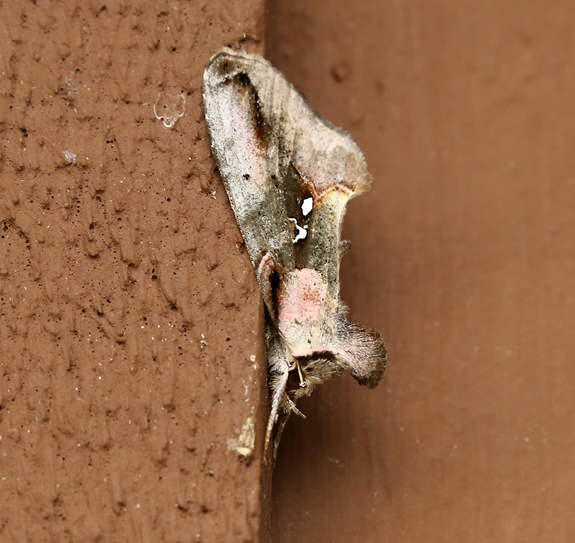 Eosphoropteryx thyatyroides (Lep.: Noctuidae – Plusiinae) Jeremy Gatten