2020 June 26
Jochen Möhr reports only one moth – the geometrid Protitame subalbaria – from Metchosin this morning.
Jeremy Tatum writes: Here is the young Red Admiral caterpillar that I reported in yesterday's posting: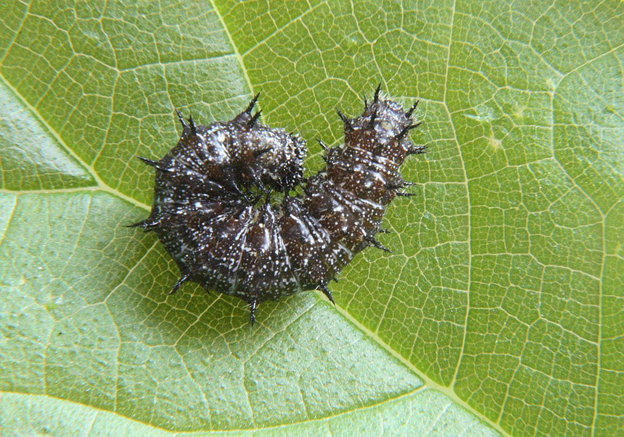 Red Admiral Vanessa atalanta (Lep.: Nymphalidae) Jeremy Tatum
The little moth below was reared from a caterpillar feeding on Sambucus at King's Pond, Saanich. The moth emerged on June 20.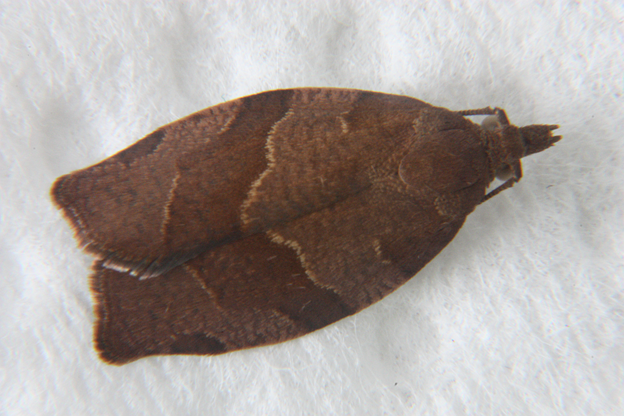 Pandemis limitata (Lep.: Tortricidae) Jeremy Tatum