2020 May 22 morning
   Jeremy Tatum writes:  There are quite a few caterpillars of Satyr Comma along Lochside Drive north of Blenkinsop Lake.  I hope this is a sign that the numbers of these butterflies are coming back after a few lean years.  One just hopes that Saanich will not cut or spray the verges.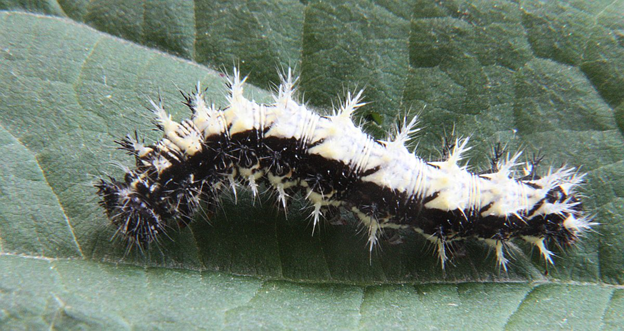 Satyr Comma Polygonia satyrus (Lep.: Nymphalidae)  Jeremy Tatum
    Jeff Gaskin writes:  Yesterday morning,  May 21,  I found 32 Ringlets in their usual location, Layritz Park.
Rosemary Jorna writes:  We were back on the Whiffin Spit today.  We saw one  Seven-spotted Lady Beetle  but the real surprise was two live Pacific Sideband Snails and one empty shell in different  locations.   I associate these snails with the forest,  but these three were under the vegetation well into the gravelly, grassy harbour side  of the trail. This is a harsh exposed environment.  The second live snail was much smaller,  and it was raining too hard to photograph.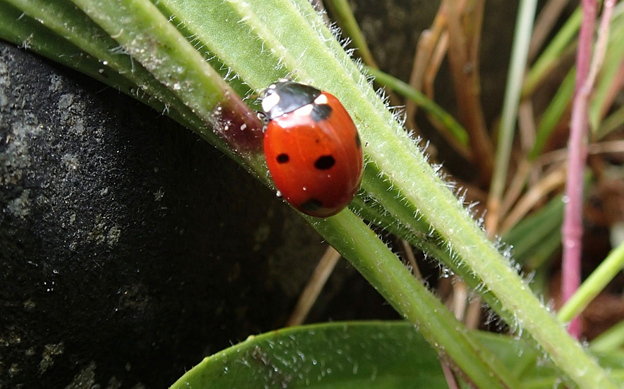 Coccinella septempunctata (Col.: Coccinellidae)  Rosemary Jorna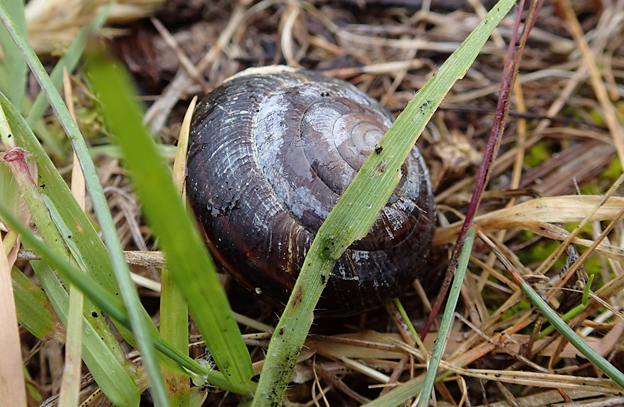 Monadenia fidelis (Pul.: Bradybaenidae) Rosemary Jorna
Jochen Möhr's moths from Metchosin yesterday and today:
May 21
1 Egira rubrica
2 Eupithecia spp.
1 Eupithecia cretaceata
1 Melanolophia imitata
3 Tyria jacobaeae
1 Venusia obsoleta/pearsalli
1 Xanthorhoe defensaria
May 22
1 Apamea cinefacta
1 Coryphista meadii
1 Eupithecia sp.
1 Lacinipolia cuneata/pensilis
1 Melanolophia imitata
4 Tyria jacobaeae
1 Xanthorhoe defensaria
Lacinipolia cuneata/pensilis (Lep.: Noctuidae)  Jochen Möhr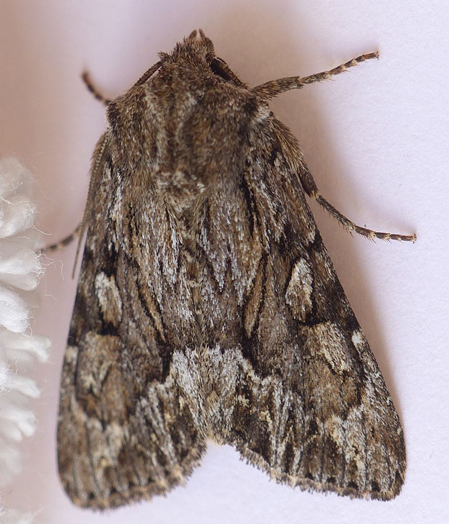 Apamea cinefacta (Lep.: Noctuidae)  Jochen Möhr