2020 May 20
Jeremy Tatum writes: I have forwarded to Invert Alert a notice I had received about eButterfly. If any of you are computer-oriented, we need someone to enter our butterfly observations to eButterfly. Sonja Voicescu did it last year, and would be glad to help ease someone into doing it. Let me know if you are interested.
Jeremy Tatum writes: Yesterday at 6:00 pm there were five Painted Ladies and a California Tortoiseshell on the reservoir or around the Jeffery Pine on Mount Tolmie. Although all of them seemed to be very worn, they could all fly strongly and chase each other vigorously.
Here is a Paraseptis adnixa (formerly Aseptis adnixa), reared from caterpillar on Indian Plum and released near Blenkinsop Lake: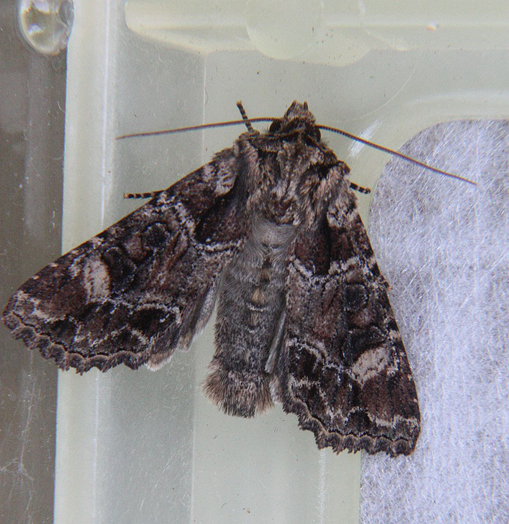 Paraseptis adnixa (Lep.: Noctuidae) Jeremy Tatum
And this one was reared from a caterpillar on oak, and it was released today in an oak grove at Swan Lake: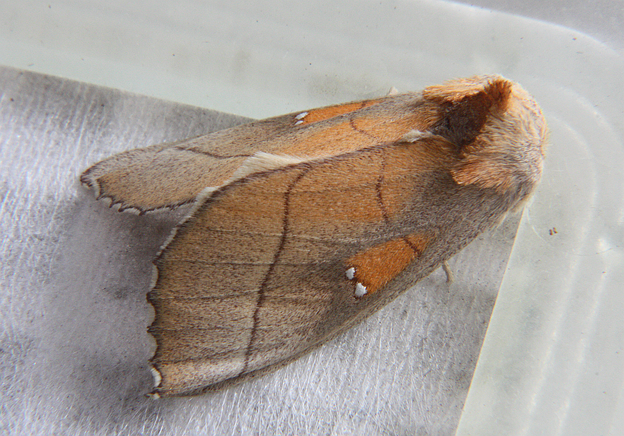 Rough Prominent Nadata gibbosa (Lep.: Notodontidae) Jeremy Tatum
Val George writes: Yesterday afternoon, May 19, I did the May butterfly count for my area, Mount Douglas and the surrounding area. The tally was: 25 Cabbage White, 9 Painted Lady, 6 Western Spring Azure, 2 Western Tiger Swallowtail, and one each of Pale Swallowtail, Anise Swallowtail, Mourning Cloak.
Mike Yip writes from Nanoose: Lupines are blooming along the highway and so are the Silvery Blues.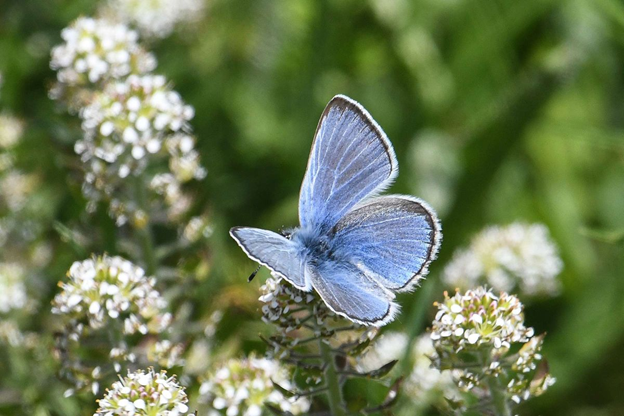 Silvery Blue Glaucopsyche lygdamus (Lep.: Lycaenidae) Mike Yip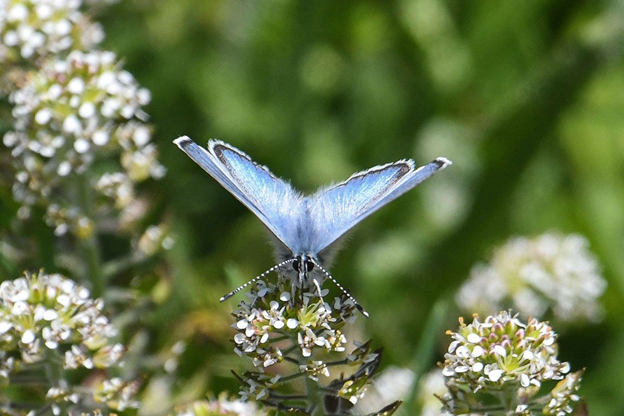 Silvery Blue Glaucopsyche lygdamus (Lep.: Lycaenidae) Mike Yip