2020 March 20 afternoon

Jochen Möhr had a good bunch of several different hard-to-identify brown and grey noctuids at his Metchosin home this morning. Several were of the genus Orthosia. Sometimes these are not especially hard, but we (that is Libby Avis, Jochen, and Jeremy Tatum) are finding some of this morning's batch a challenge. The several contesters are O. hibisci, O. praeses, O. pacifica and O. pulchella. In Britain the genus Orthosia are known as "drabs". Now pulchella is Latin for little beautiful one – so what shall we call O. pulchella? The Beautiful Drab Moth? The labels I have given for the two Orthosias below are our best tries – but we could be wrong!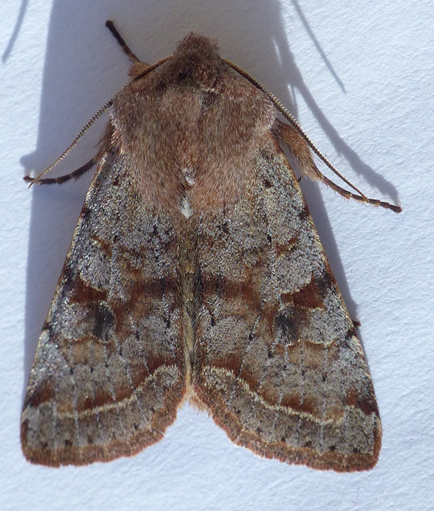 Probably Orthosia hibisci (Lep.: Noctuidae) Jochen Möhr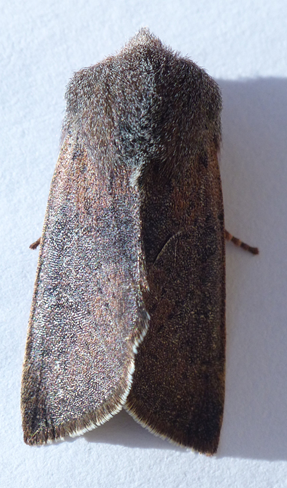 Probably Orthosia pulchella (Lep.: Noctuidae)
Jochen Möhr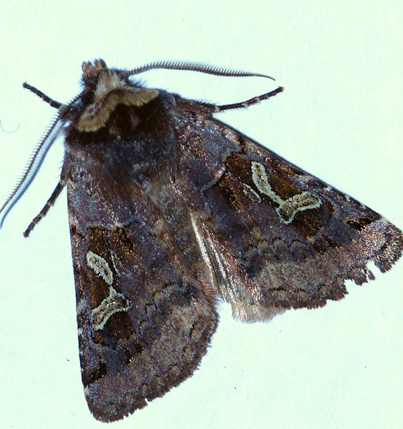 Cerastis enigmatica (Lep.: Noctuidae) Jochen Möhr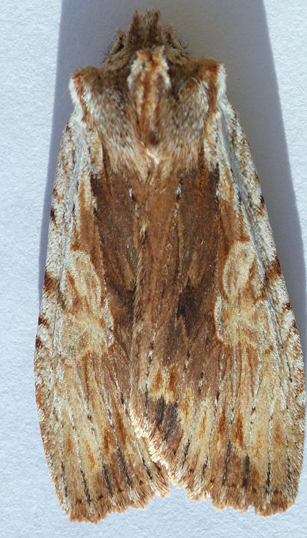 Lithophane petulca (Lep.: Noctuidae) Jochen Möhr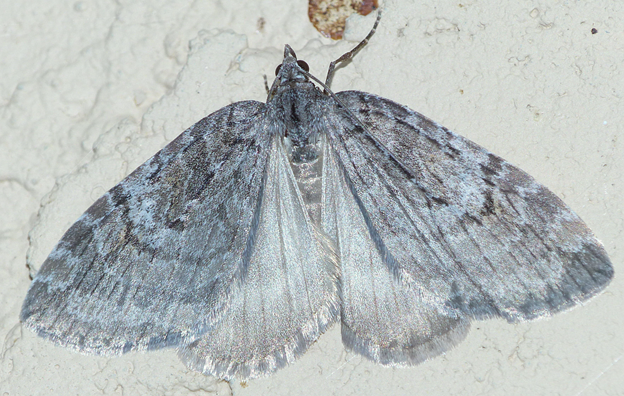 Hydriomena manzanita (Lep.: Geometridae) Jochen Möhr
Jeremy Tatum writes: I went to Munn Road today – the yellow gate and transformer station area. I saw one Mesoleuca gratulata and several Epirrhoe plebeculata, but they wouldn't lay any eggs for me.
M. gratulata uses Rubus, but I don't know the larval foodplant for E. plebeculata. I am sure if several of us made a determined effort this spring to see plebeculata ovipositing, we'd find an egg, which I'd try to rear to adulthood.