2014 May 23 afternoon
Sonia Voicescu writes: More sightings at Rithet's Bog! I was doing some restoration work there on Sunday and from the Fir Glen parking lot to the wet meadow area of the bog I saw the following:
2 Cabbage Whites, 19 Ringlets, 1 Western Spring Azure.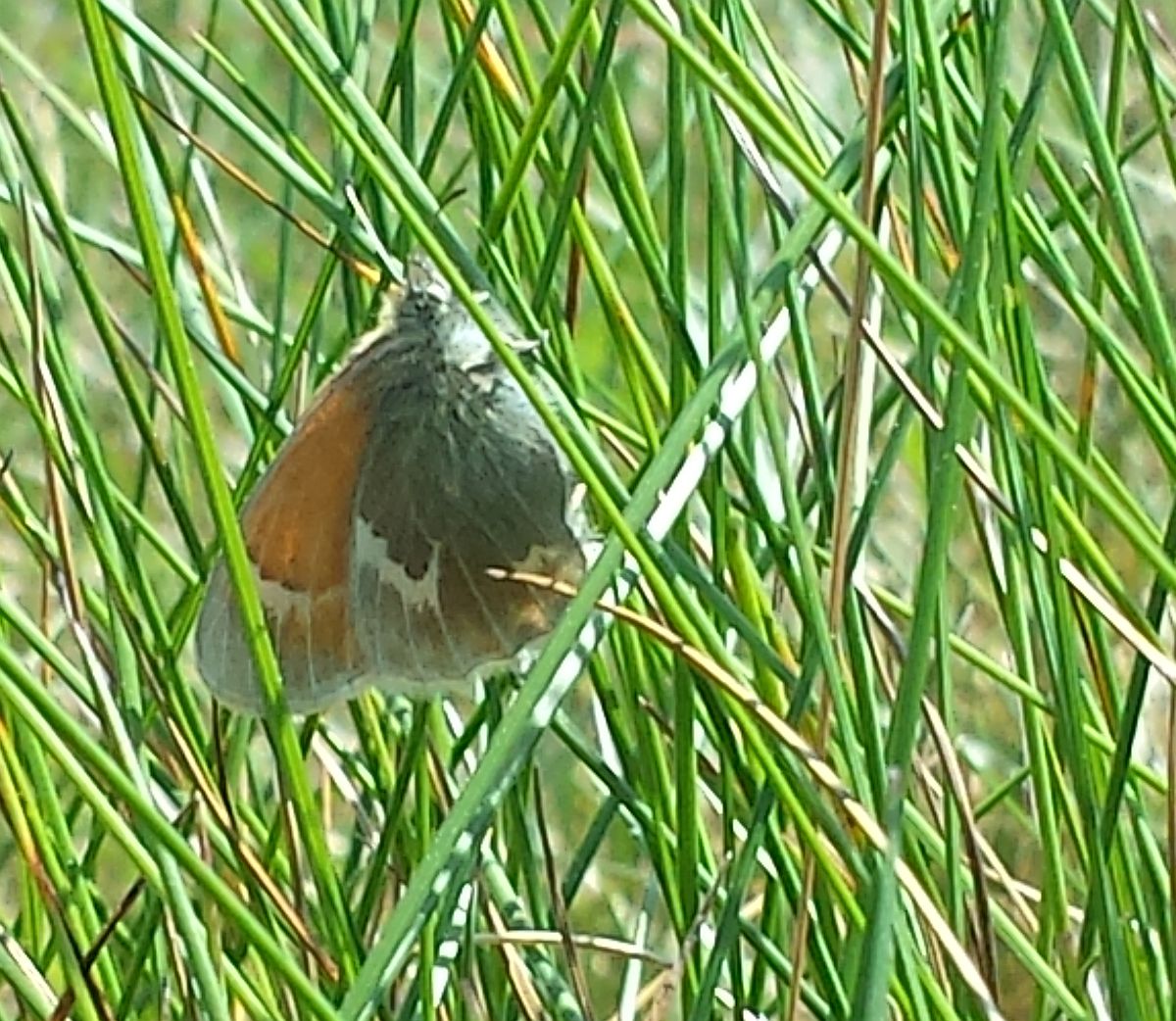 Ringlet or Large Heath Coenonympha tullia (Lep.: Nymphalidae – Satyrinae)
Sonia Voicescu
Jeremy Tatum writes: Here is a small geometrid moth reared from a caterpillar found last year. The moth emerged today and was released at University of Victoria. Although there's an outside chance that it might be Cabera exanthemata, I'm reasonably sure that it is in fact Cabera erythemaria.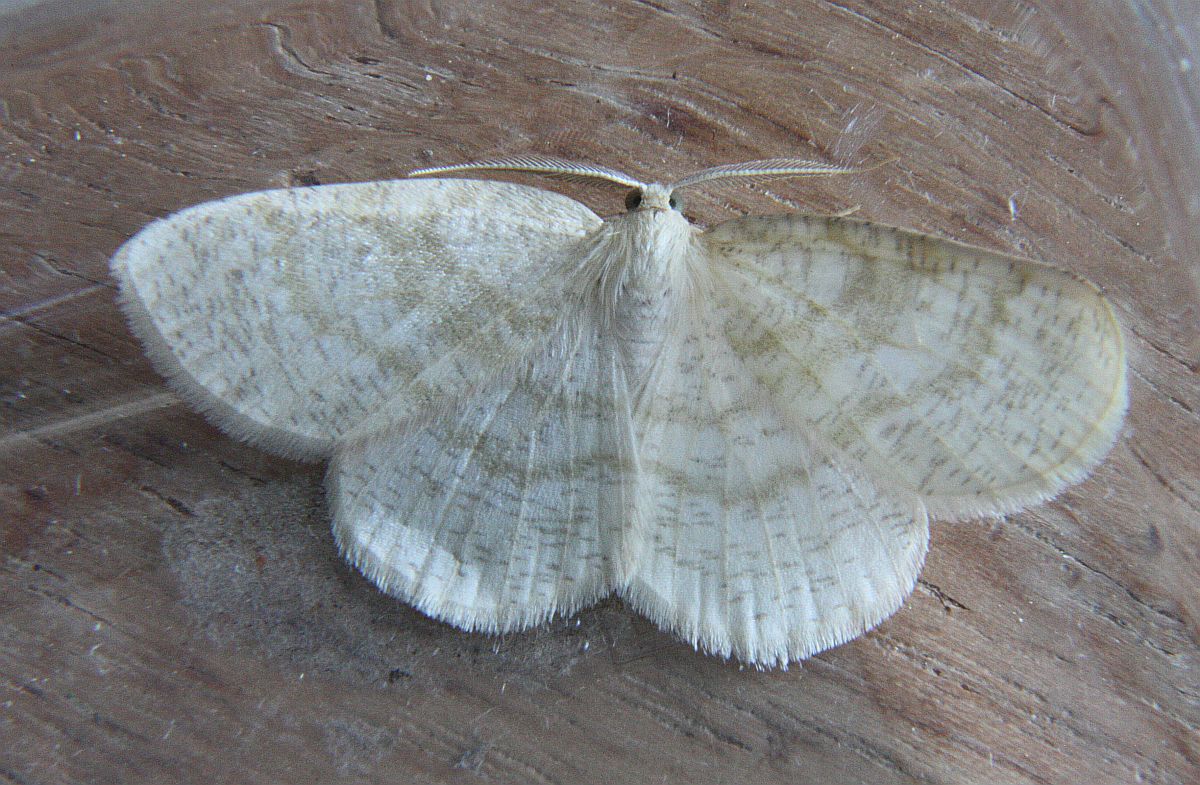 Cabera erythemaria (Lep.: Geometridae) Jeremy Tatum