2017 May 22
Mike Yip writes from Nanoose Bay: Western Tailed Blues are finally flying on Cross Road. Saw one on May 20 along with many Western Spring Azures and three Western Pine Elfins.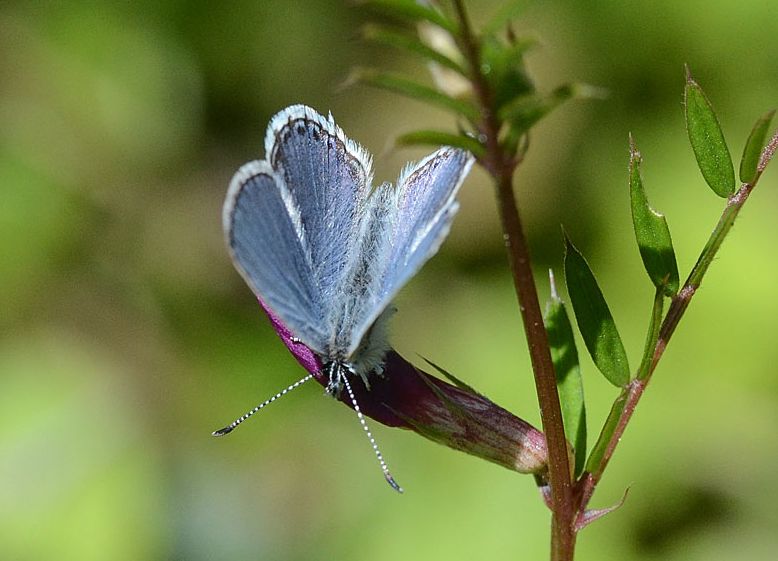 Western Tailed Blue
Everes amyntula
(Lep.: Lycaenidae) Mike Yip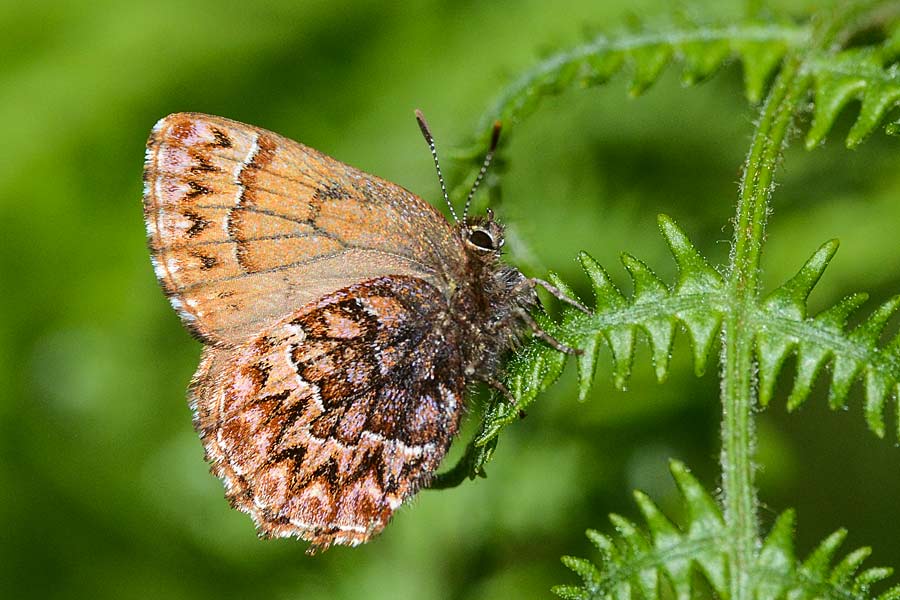 Western Pine Elfin Incisalia eryphon (Lep.: Lycaenidae) Mike Yip
Mike Yip also sends a picture of a pair of beetles that he found under an old log. Thanks to Charlene Wood for identifying them for us as a species of woodland ground beetle, genus Pterostichus.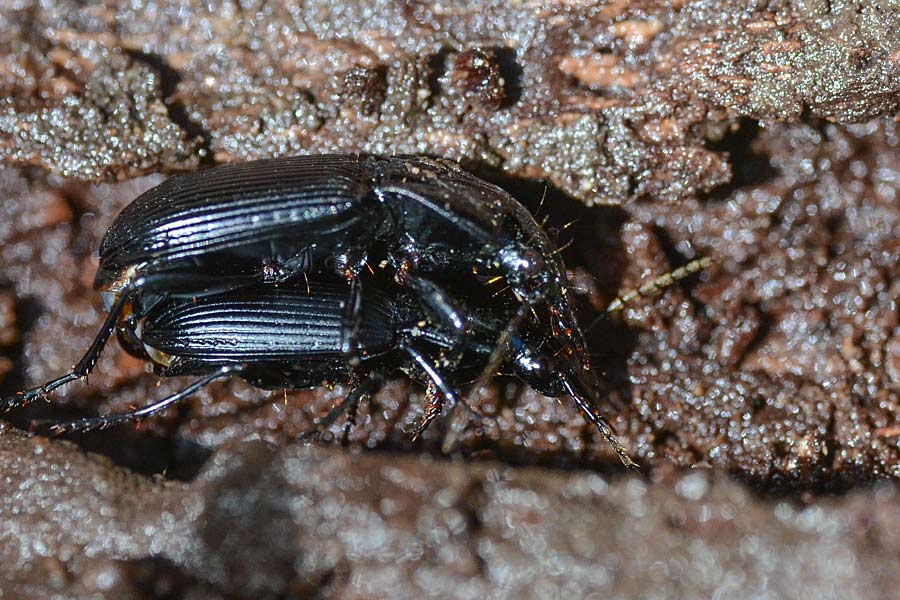 Woodland ground beetle
Pterostichus
sp. (Col.: Carabidae) Mike Yip
Val George writes: My May butterfly count for Mount Douglas and the surrounding area, conducted yesterday, May 21, produced the following: 18 -20 Cabbage Whites, 10 Western Spring Azures, 8 or 9 Painted Ladies, and 1 Anise Swallowtail.
Jeremy Tatum writes: Top pf Mount Tolmie, 5:45 pm. One Painted Lady on the reservoir, and three near the Jeffery Pine. One Propertius Duskywing near the entrance to the reservoir. And lots of Cabbage Whites.
Dar Churcher sends a photograph of a striking syrphid fly, kindly identified for us by Jeff Skevington as Chrysotoxum sp. Some of these syrphid flies are very striking in appearance and one would imagine they were easy to identify. But to be certain, dipterists have to see a structure known as a calypter or squama close to the base of the wing. A close-up lateral shot of a syrphid might be able to reveal this.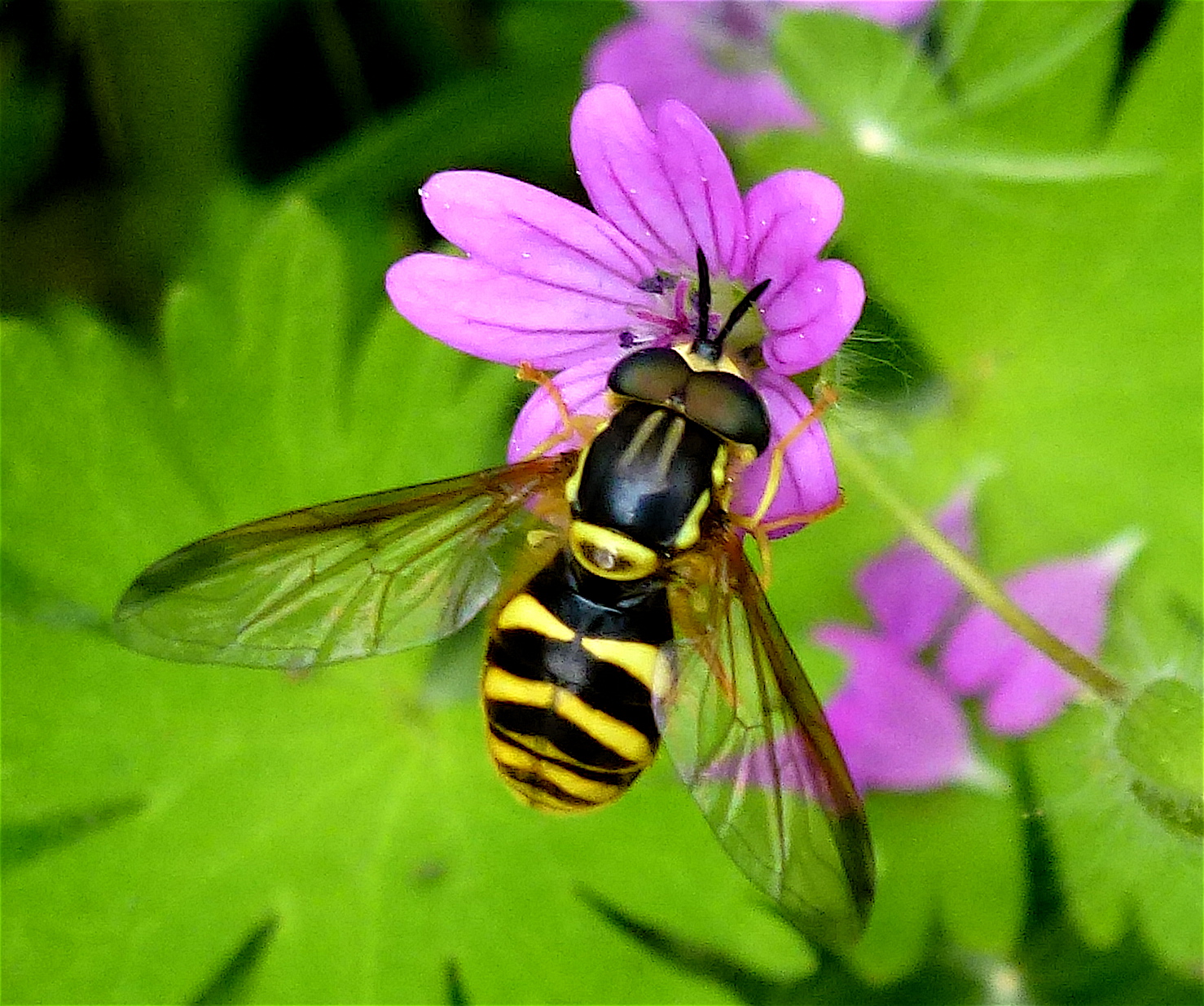 Chrysotoxum
sp. (Dip.: Syrphidae) Dar Churcher