2014 March 4
Gordon Hart writes: I was at home today and saw lots of activity on the heather and other early blooms. I saw at least three species of bumblebee, plus many flies. I have attached a picture of a small moth with yellowish hindwings that we see every year in spring- like a miniature butterfly. Also attached are pictures of two flies.
Jeremy Tatum comments: The moth is Epirrhoe plebeculata, one of the early spring geometrids that often flies at the same time as Mesoleuca gratulata. I have been trying for years to find the caterpillar. It is said to feed on Galium, like other members of its genus, but I have usually seen the moth flying in areas where there is no sign of any species of Galium, and I suspect the caterpillar may have some other foodplant.
Anyone who rears caterpillars will recognize the large bristly fly as a species of tachinid. These are flies whose maggots are internal parasitoids of insect larvae, including butterfly and moth caterpillars. I don't know the smaller fly; it may be a small syrphid, but I'm not sure.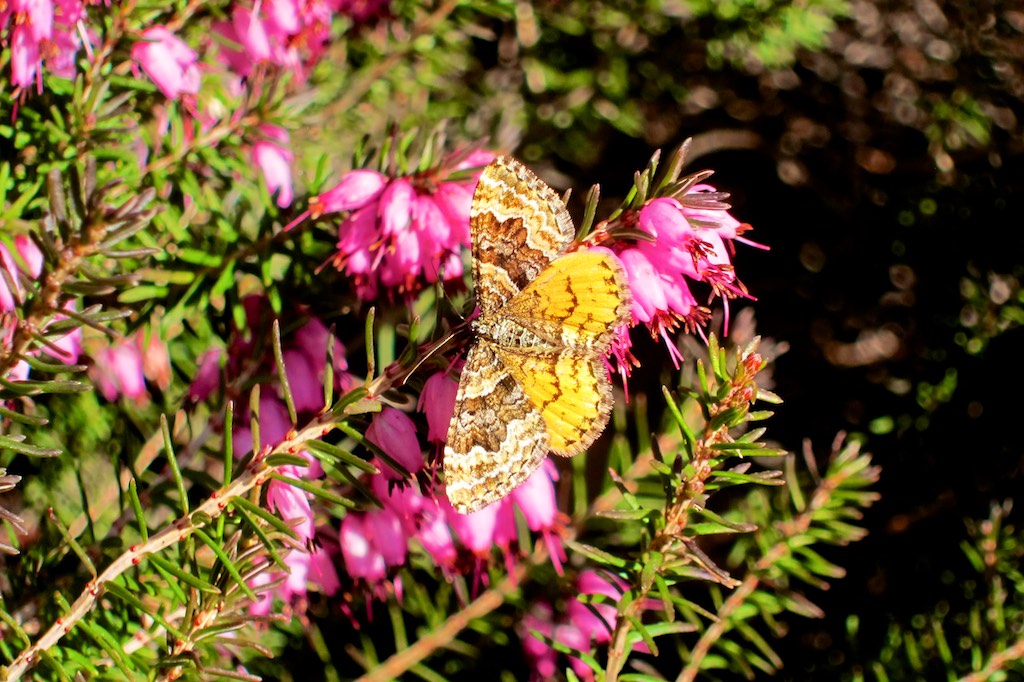 Epirrhoe plebeculata
(Lep.: Geometridae) Gordon Hart
Tachinid fly (Dip.: Tachinidae) Gordon Hart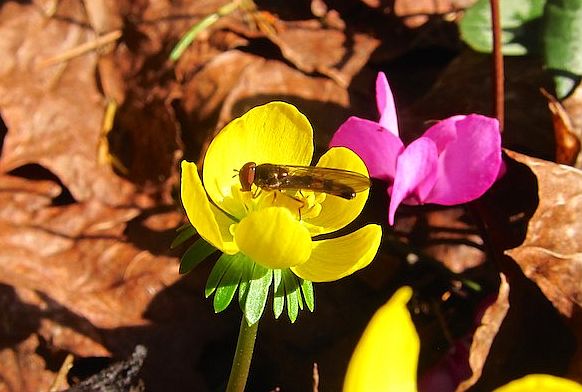 Unknown fly
Gordon Hart