2016 April 11
Jeremy Gatten writes: I have an interesting moth from today that appears to be a melanistic Eupithecia graefii. It was very sooty overall and the photo was done with the flash on, so it's brightened up a bit. It has the brown costa marks. So, the Eupithecia graefii was my highlight of the day because I've never seen a melanistic moth before. I don't think any Eupithecia species is that dark, so I believe I've identified it right. I find that exciting! Other moths from yesterday at Hans Helgesen (which I didn't even mention as the location), include: Cladara limitaria, Lithophane petulca, Feralia comstocki, Eupithecia ravocostaliata, Hydriomena nubilofasciata, and H. manzanita.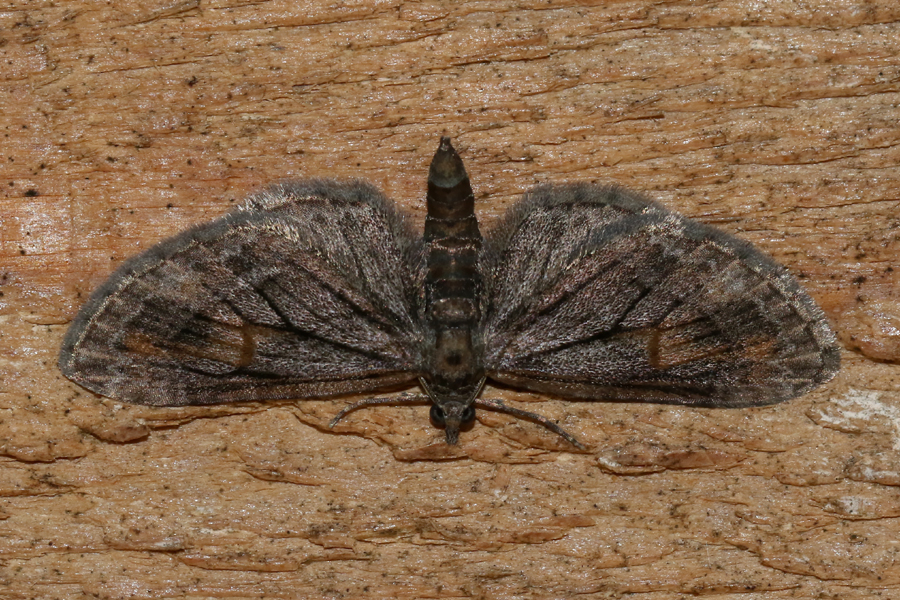 Melanistic
Eupithecia graefii
(Lep.: Geometridae) Jeremy Gatten
Nathan Fisk sends a photograph of a Western Brown Elfin sunning itself on the lawns of Abkhazi Gardens, April 9.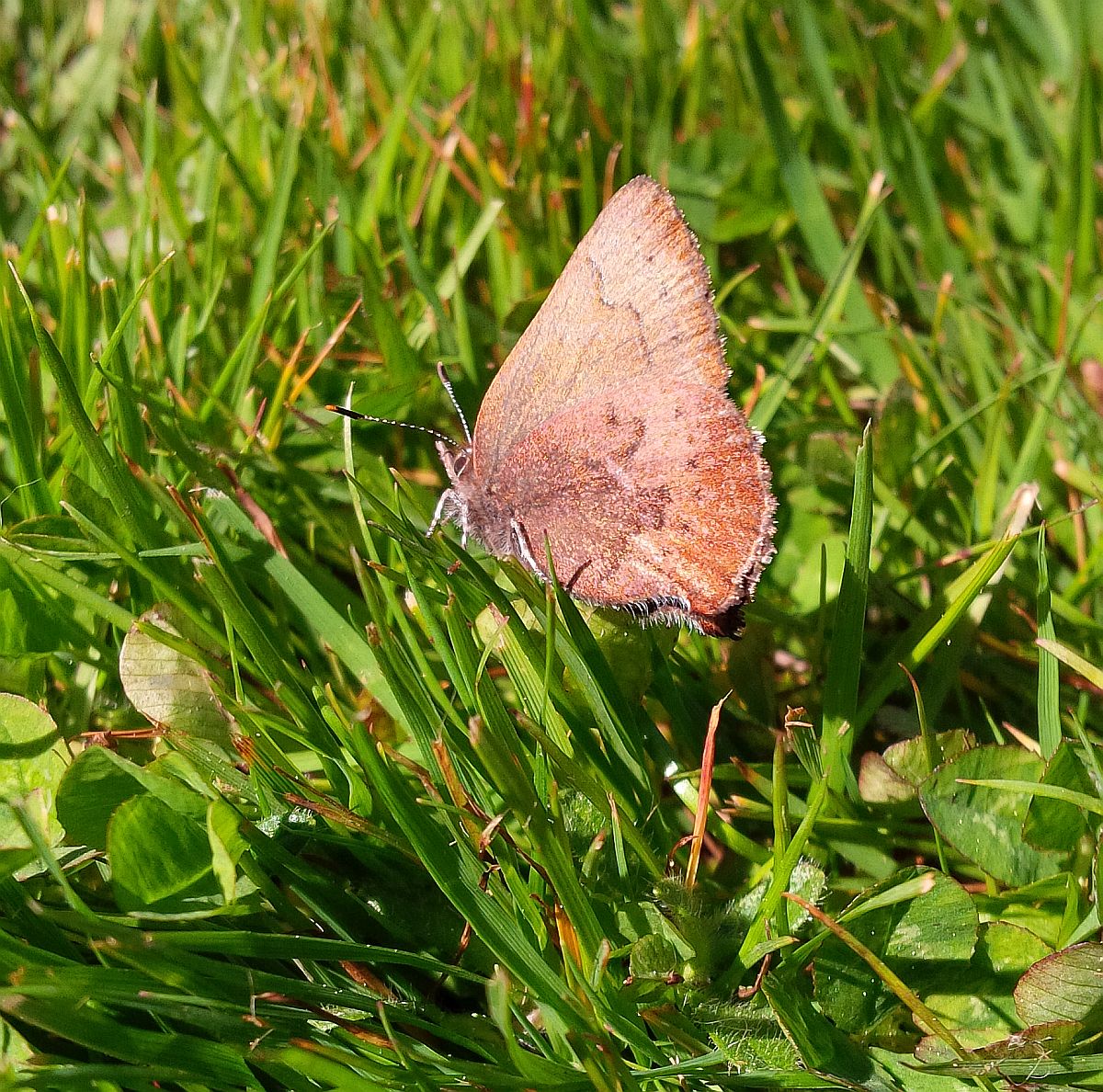 Western Brown Elfin
Incisalia iroides
(Lep.: Lycaenidae) Nathan Fisk
Annie Pang sends interesting photographs of Mesoleuca gratulata (White-ribbon Carpet) nectaring at the tiny flowers of Cleavers (Goosegrass) Galium aparine at Gorge Park.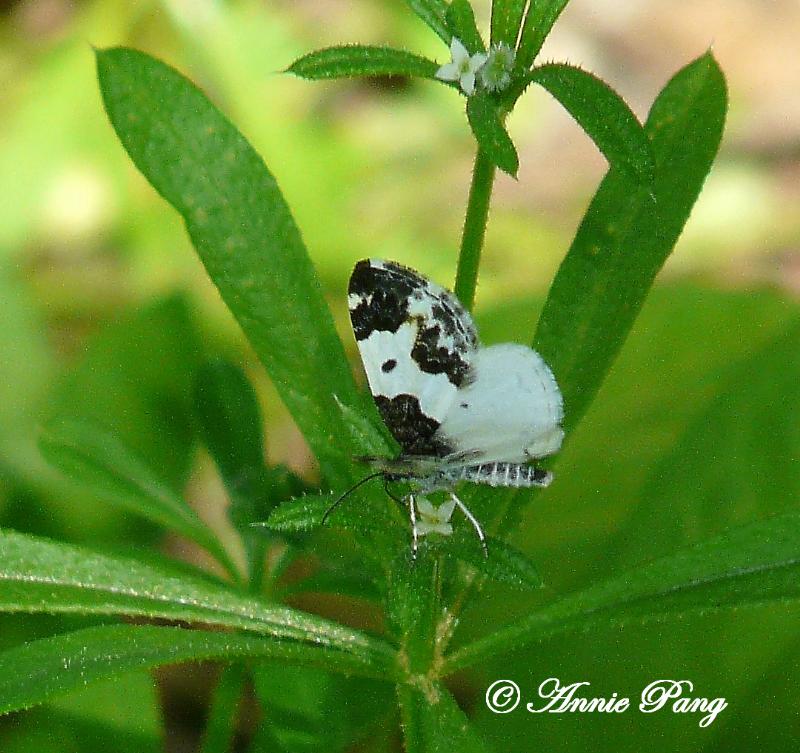 Mesoleuca gratulata
(Lep.: Geometridae) Annie Pang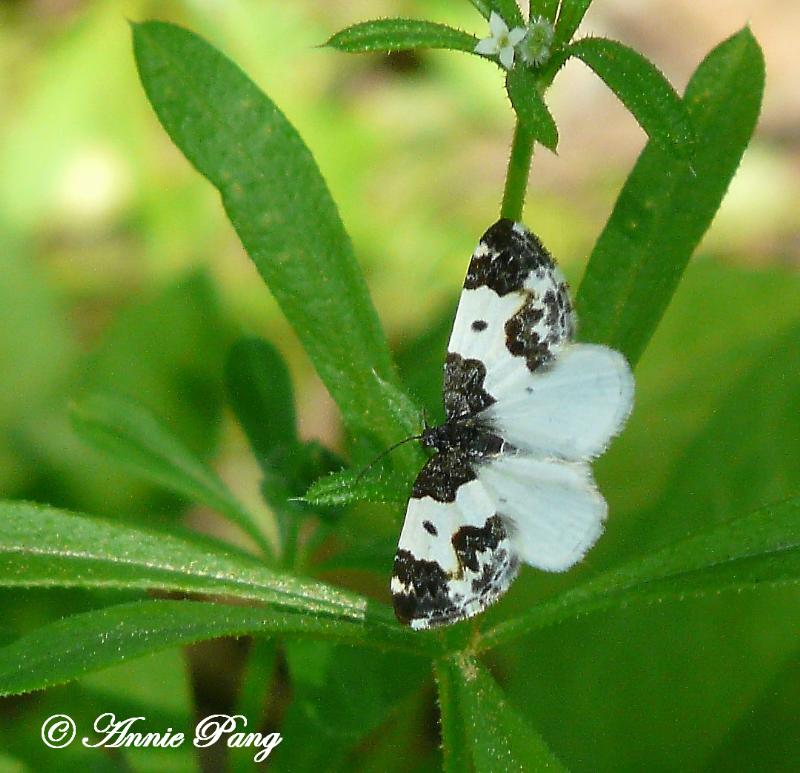 Mesoleuca gratulata
(Lep.: Geometridae) Annie Pang