2016 April 16
Another Friendly Reminder. Contributors please do try to remember that it is a huge help if you
1. Send photographs as an attachment, not in the body of the message.
2. Say where the animal was. (Not "in my back yard" – I don't know where your back yard is!)
3. Say when you saw it. (Not "yesterday". The date, please!
Thank you all!
Scott Gilmore sends from Lantzville photographs of a prominent moth and a ladybird beetle (the latter found by his son), both of which were lifers for him. To the uninitiated, the moth may look like just another of the hordes of featureless grey or brown noctuids. But to the enthusiast, it's an exciting moth. Not a noctuid at all, but a notodontid, an exciting family known as "prominents". The caterpillar of Gluphisia severa feeds on Populus. The ladybird is the Two-spotted Ladybird.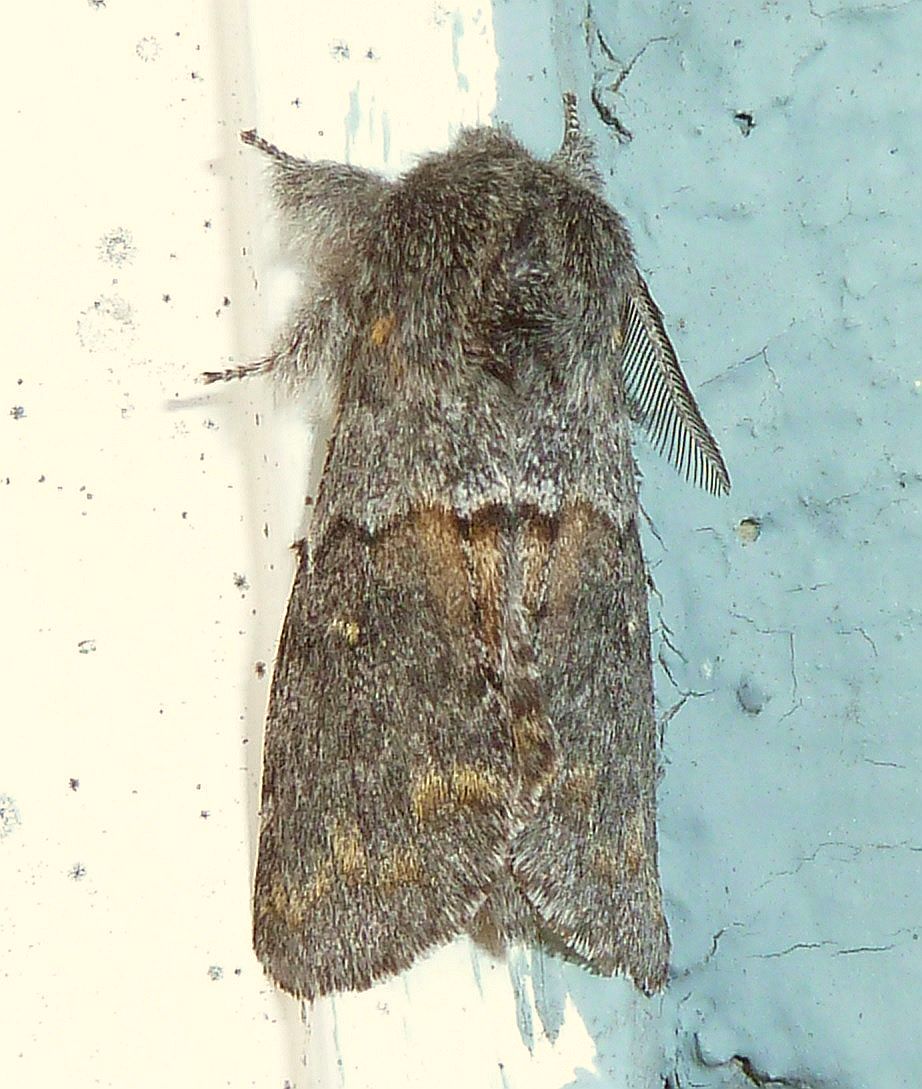 Gluphisia severa
(Lep.: Notodontidae) Scott Gilmore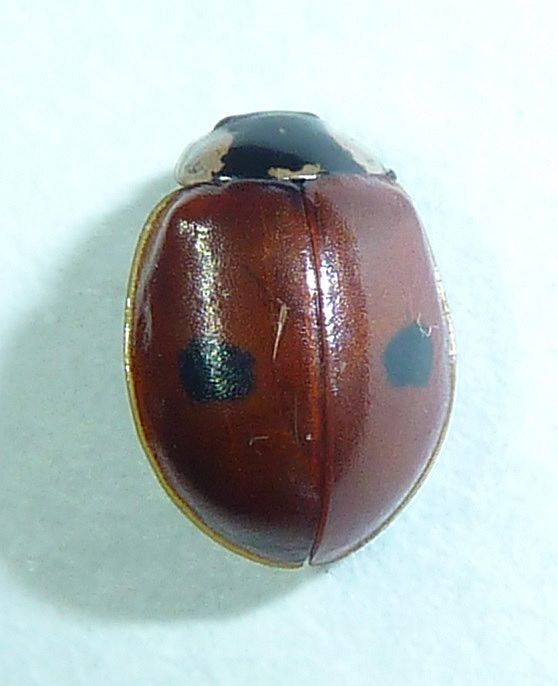 Two-spotted Ladybird
Adalia bipunctata
(Col.: Coccinellidae)
Scott Gilmore
Rebecca Reader-Lee writes that on April 15 Emma found the spider shown below on the floor inside the house. Robb Bennett tells us that it is either Coriarachne brunneipes, or Bassaniana utahensis. He writes that they both pretty much look the same at the "whole spider" scale.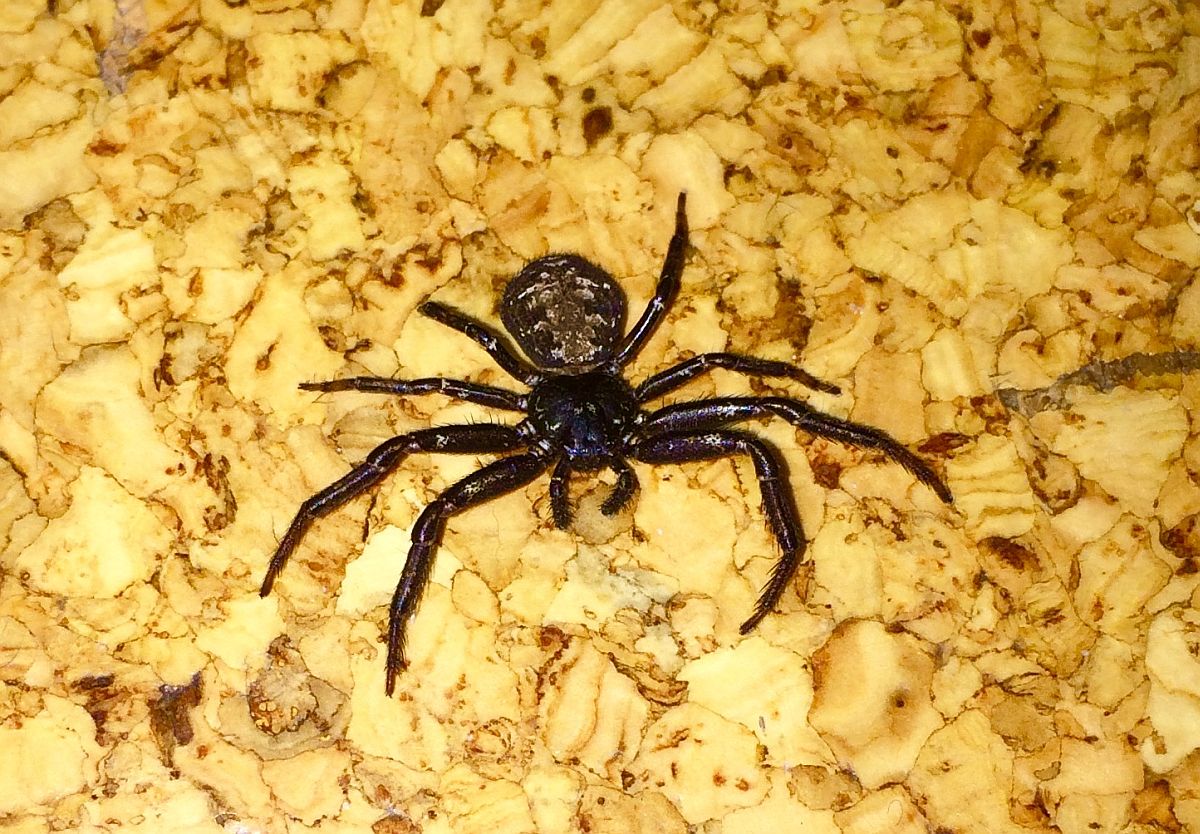 Coriarachne brunneipes
or
Bassaniana utahensis
(Ara.: Thomisidae)
Rebecca Reader-Lee