2021 August 2
   In spite of a great paucity of butterflies this year and especially the last week or so, and in spite of the oppressive heat and smoky atmosphere, six enthusiastic butterfly-watchers took part in the VNHS August Butterfly Walk yesterday.  We chose to go to the Royal Roads University campus, with the target species being the Pine White.  Even with few butterflies, it was really interesting to walk around the magnificent gardens there.   There were dozens of Woodland Skippers, especially on Lavendar blossom.  There were, of course, Cabbage Whites, and there was a magnificent Western Tiger Swallowtail, which got several cameras a-clicking.   And near the end of the walk, just when we were despairing of seeing the target species, we found a male Pine White nectaring at ground level to give us all a good look.
Apart from butterflies, one of the more exciting things was a nest of the White-faced Hornet.  Strictly speaking, I suppose, since it is Dolichovespula and not Vespa, I suppose we should call it a wasp rather than a hornet.  Their sting is reputed to be very painful, but, as long as you leave them and their nest alone, they are not a particularly aggressive insect.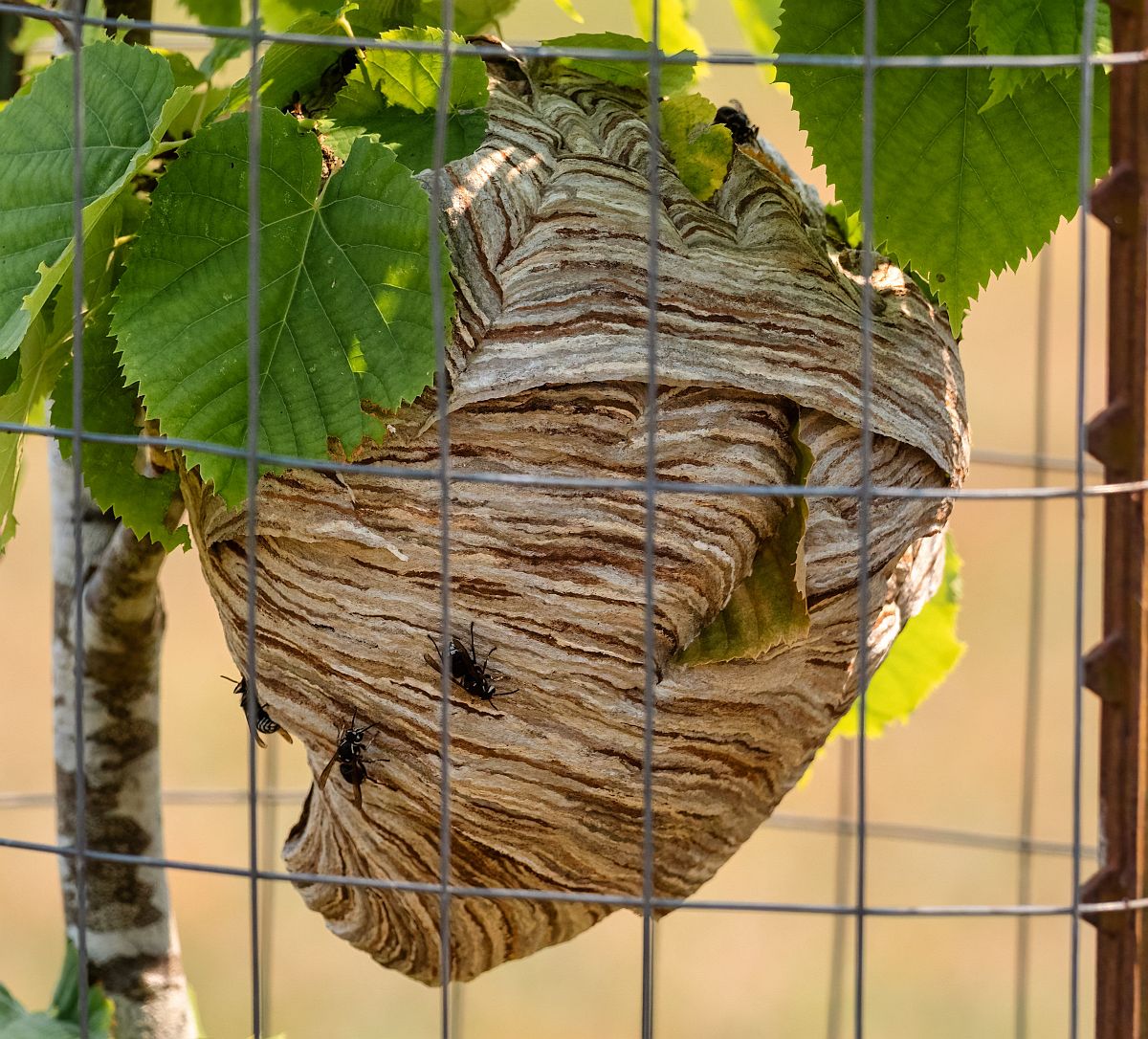 White-faced Hornet Dolichovespula maculata (Hym.: Vespidae)  Gordon Hart
There was a young man from Tralee
Who was stung on the nose by a wasp.
When asked : "Does it hurt?"
He replied: "No it doesn't –
It's a good thing it wasn't a hornet."
W.S.Gilbert
Here are three more photographs from Gordon Hart taken during the walk.  Gordon writes:  This is a Leafcutter Bee, Megachile sp., but I can't go further than that. There are 130 -140 North American species plus some imports from Europe, and they are difficult to key out to species without having more structural details. I think it is a female if I counted the antenna segments correctly, but I don't know what the back end is supposed to look like. Apparently, they often assume that posture with the abdomen raised. The large head is to accommodate the large mandibles. A lot of them specialize on flowers of the aster family or legumes. This was on a large daisy which is in the aster family.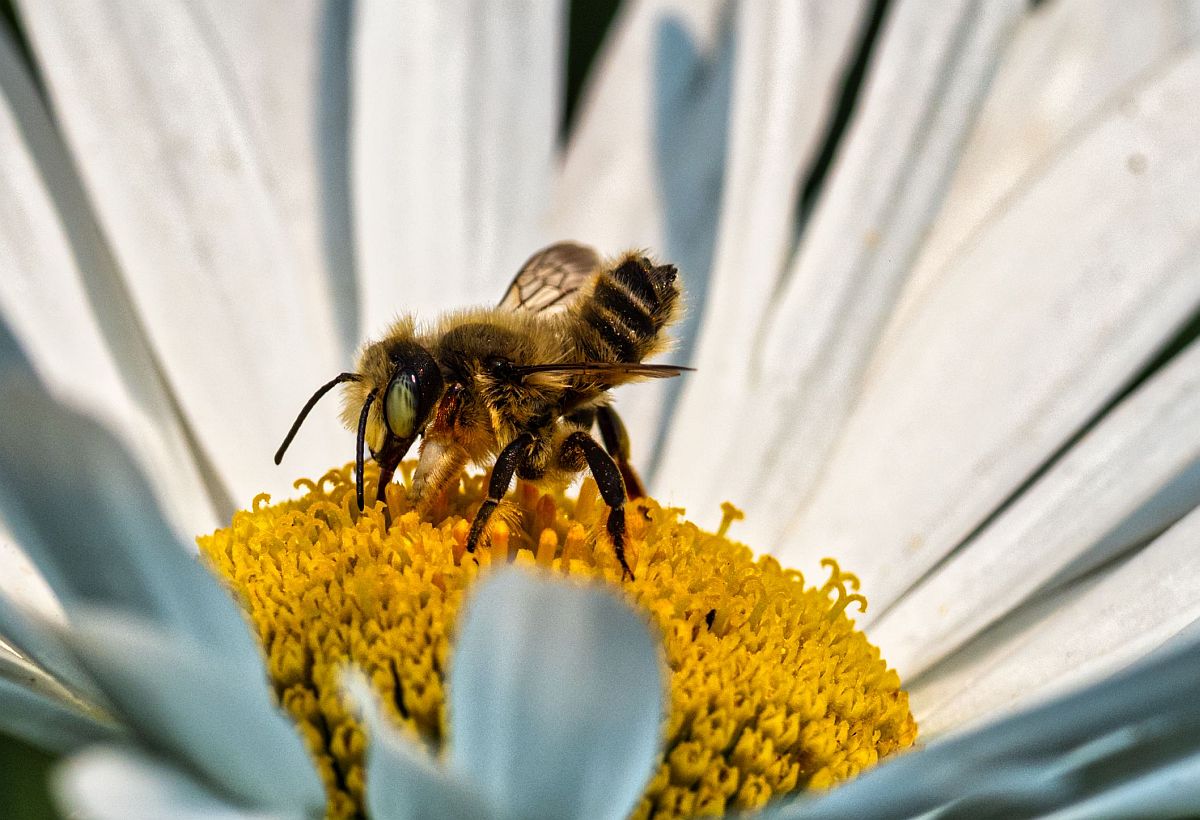 Leafcutter bee Megachile sp. (Hym.: Megachilidae)  Gordon Hart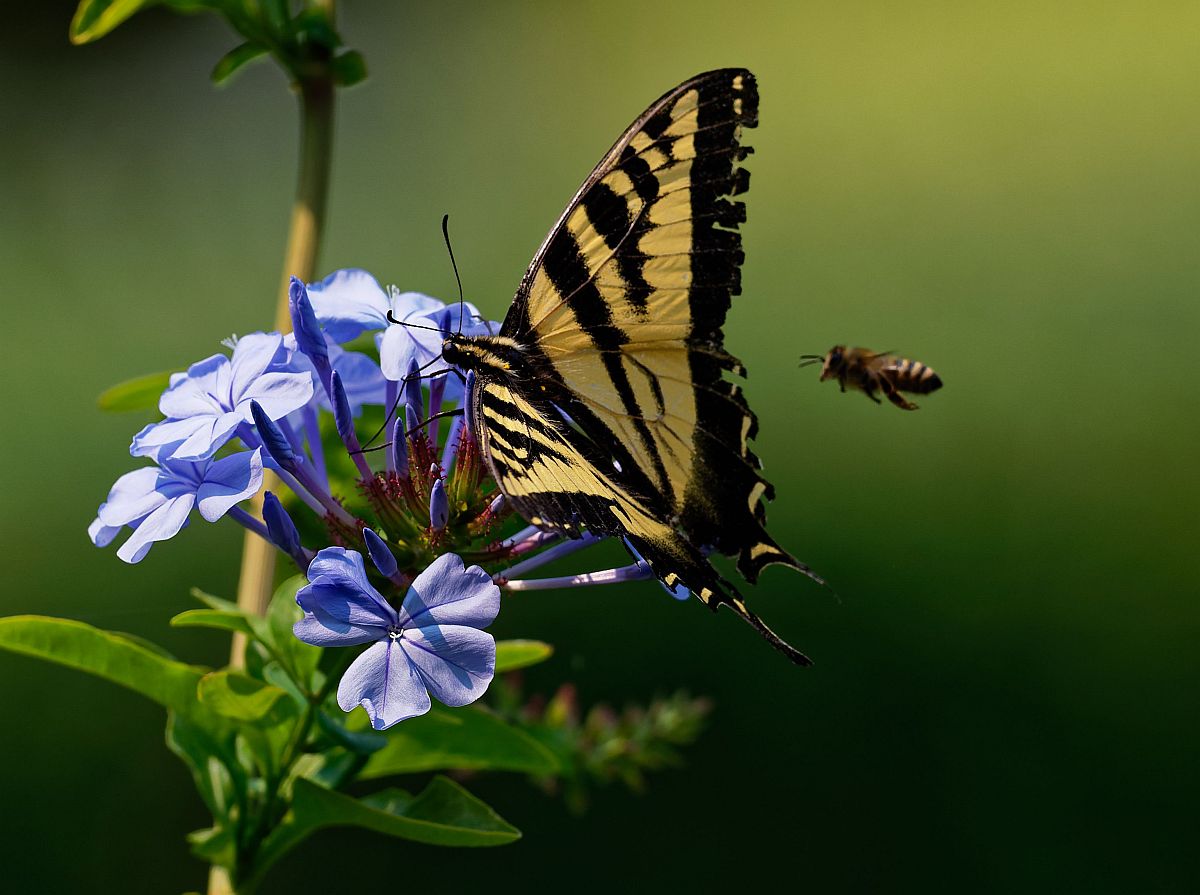 Western Tiger Swallowtail Papilio rutulus (Lep.: Papilionidae)
Honey Bee Apis mellifera (Hym.: Apidae)
Gordon Hart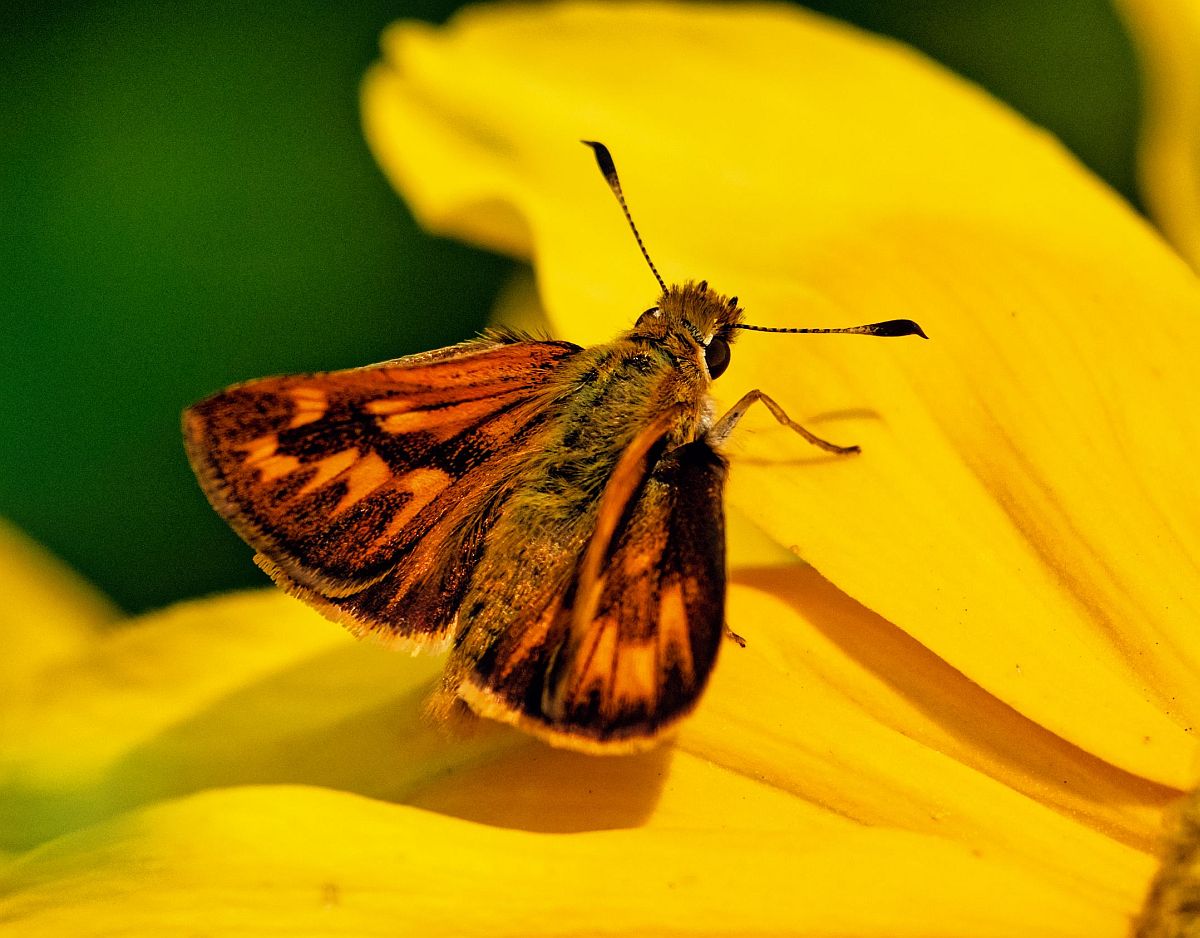 Woodland Skipper Ochlodes sylvanoides (Lep.: Hesperiidae)  Gordon Hart
Jochen Möhr also sent a photograph of a Woodland Skipper from Metchosin.  Both photographs show the hook at the end of the tip of the antenna.  It is probably too late in the season to get a good close-up photograph of the tip of the antenna of an Essex Skipper, but it would doubtless be found that it lacks the hook seen in the Woodland Skipper.
Woodland Skipper Ochlodes sylvanoides (Lep.: Hesperiidae) Jochen Möhr
Also from Jochen, three moths: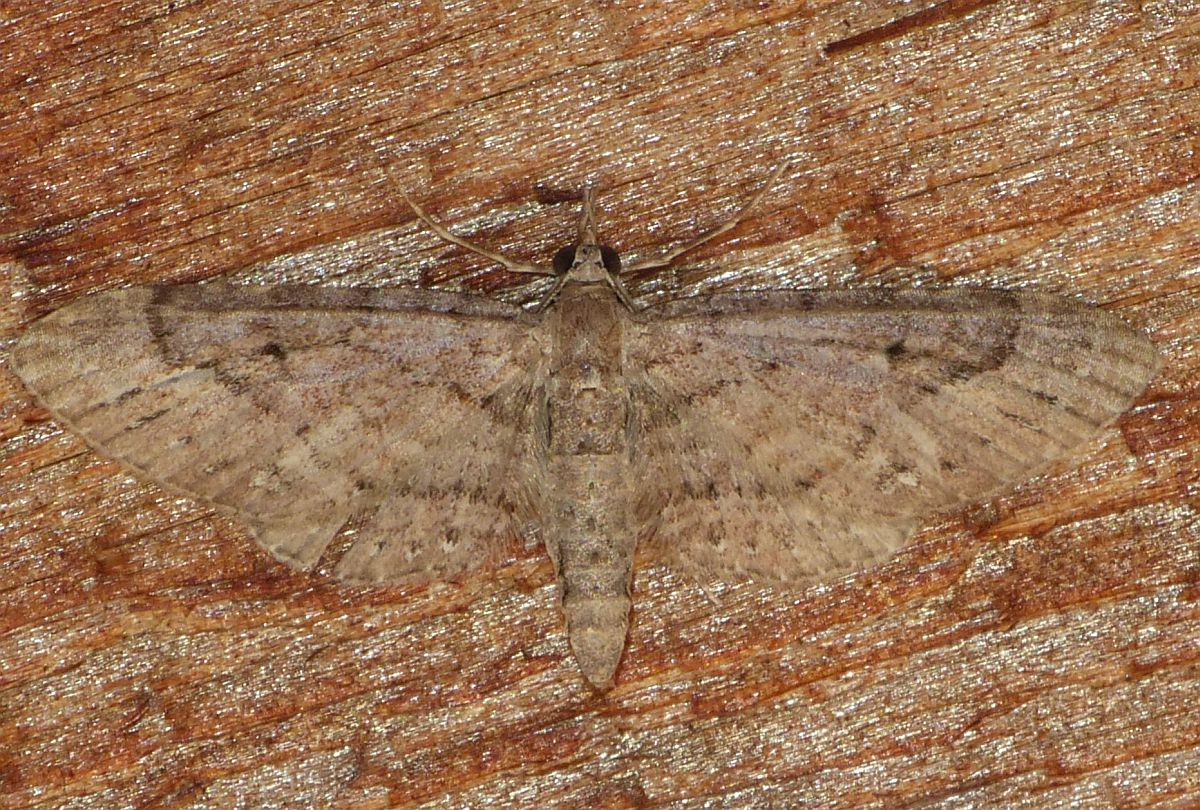 Eupithecia unicolor (Lep.: Geometridae)  Jochen Möhr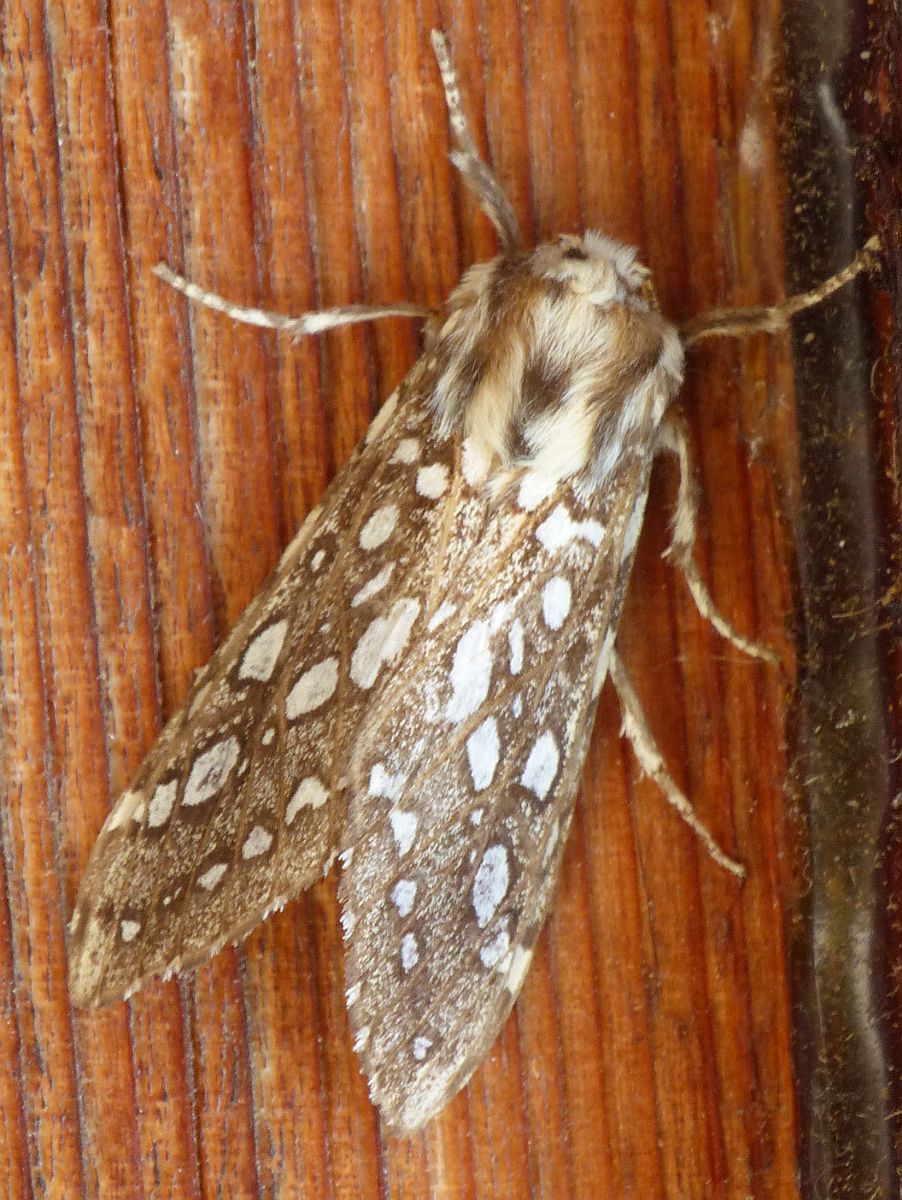 Silver-spotted Tiger Moth Lophocampa argentata (Lep.: Erebidae – Arctiinae)
Jochen Möhr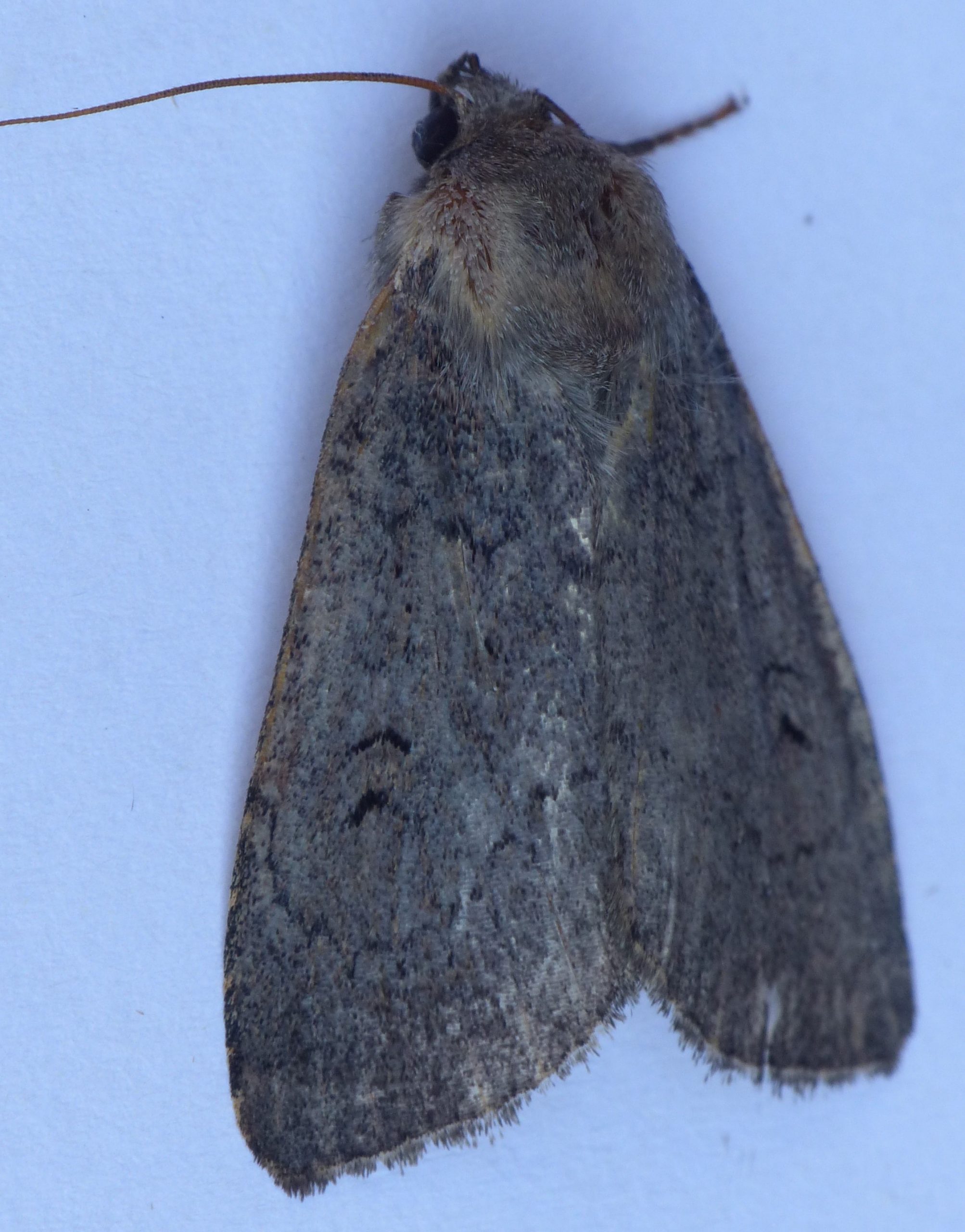 Soothsayer Graphiphora augur (Lep.: Noctuidae)  Jochen Möhr
Ron Flower sends this picture of a hawk moth from the Highlands, June 17.  Strictly this is a bit late for inclusion in the Invertebrate "Alert" – but hawk moths are rather special, and this one is one of our less common hawk moths, and I couldn't resist.  Jochen Moehr reminds us that he recorded a hawk moth of the same species in Metchosin on the previous day, June 16 (see the Invert Alert for that date).  We leave it to viewers to speculate on how or why!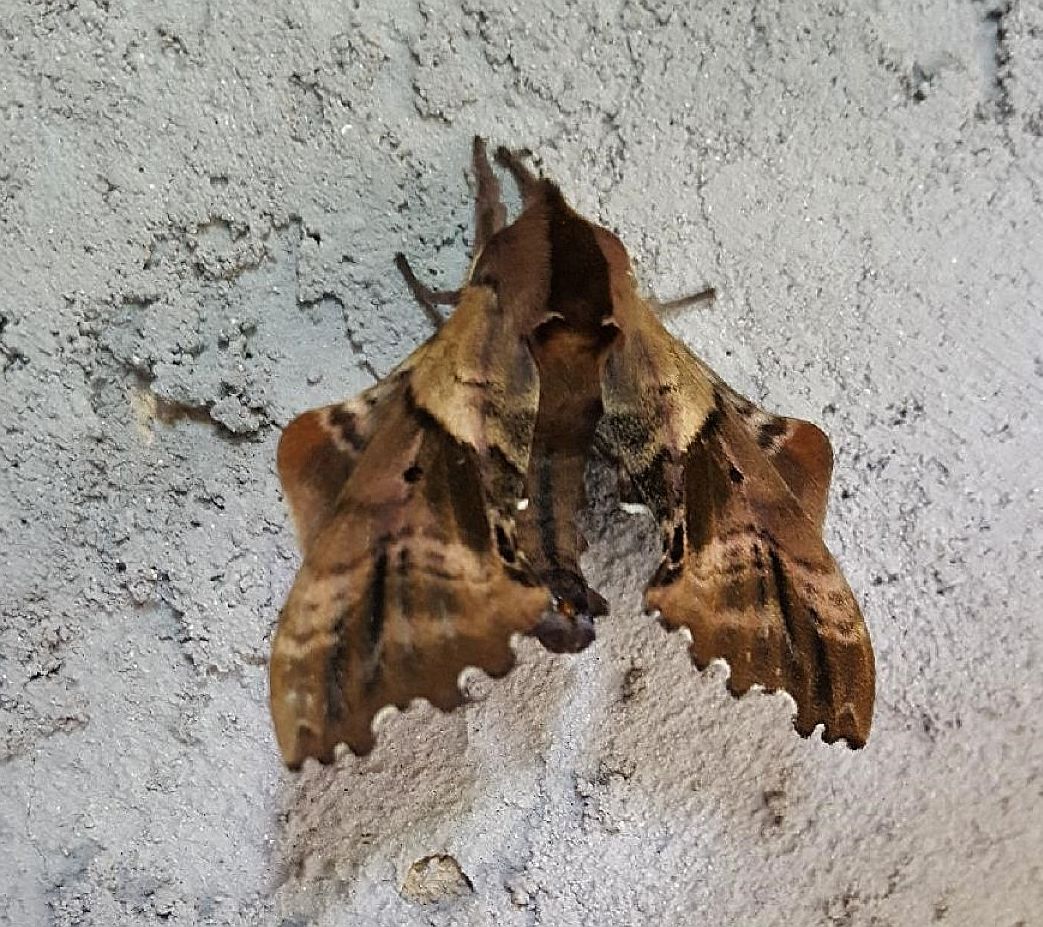 Paonias excaecata (Lep.: Sphingidae)  Ron Flower
Before we close – we have learned of the latest victim of Political Correctness.  Those who make it their business to be offended apparently find that the name Gypsy Moth is offensive, and the moth is to be given a new name (not yet chosen).