2015 August 27
Jeremy Tatum writes: Way back on August 8 we received a photograph from Rosemary Jorna of a small but distinctly marked moth from near Kemp Lake. Its identification beat me. And then on August 25 Devon Parker sent a photograph of the same species from Mount Wells Drive. Thanks to Libby Avis for identifying them for us as Choreutis diana. It is interesting to see from photographs of several butterflies and moths received recently how popular Pearly Everlasting seems to be as a nectar source. You can get an idea of the size of this small moth from the Pearly Everlasting flowers.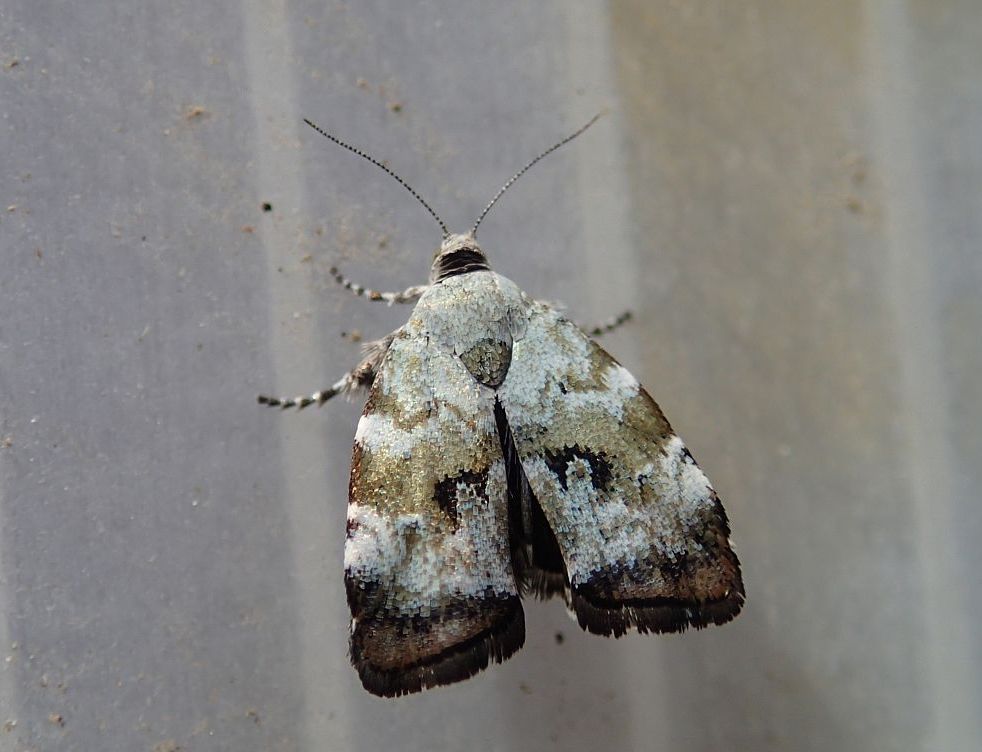 Choreutis diana
(Lep.: Choreutidae) Rosemary Jorna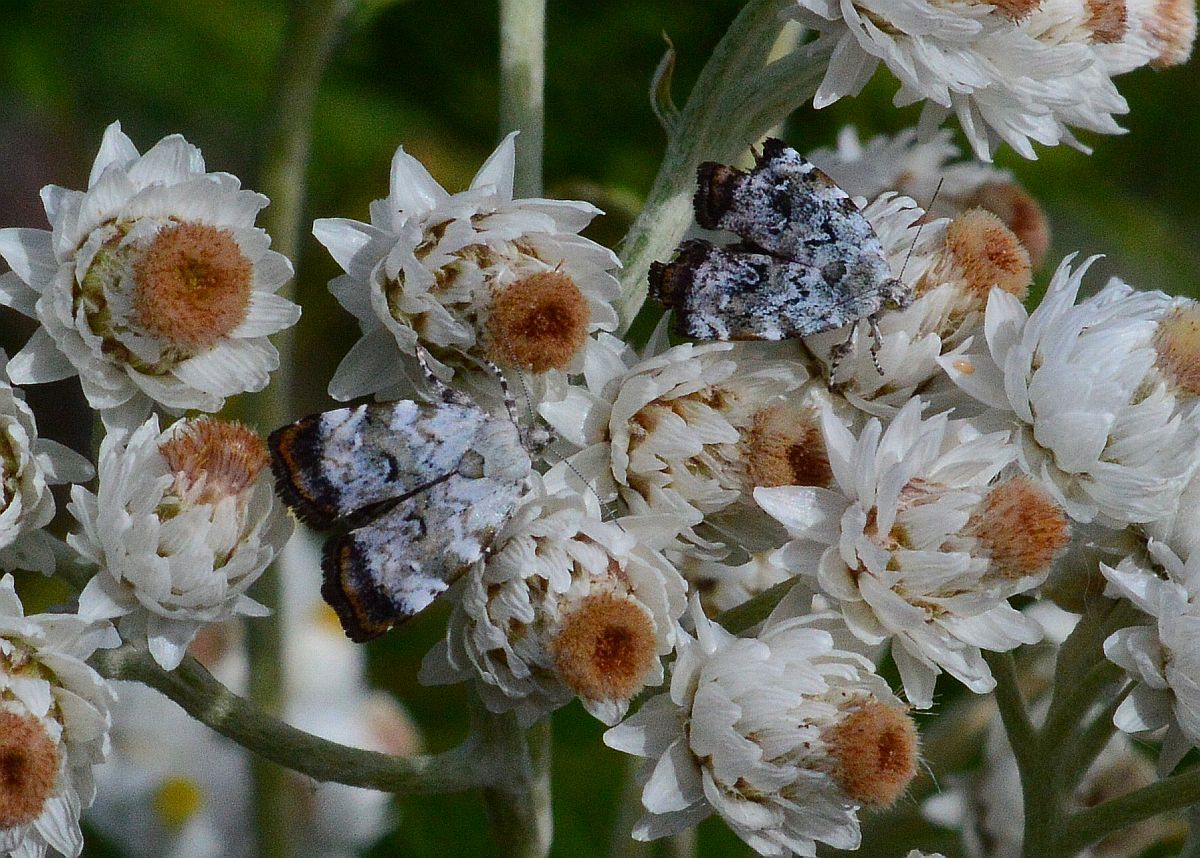 Choreutis diana
(Lep.: Choreutidae) Devon Parker
Rosemary Jorna sends a photograph of a female jumping spider Phidippus johnsoni
from Kemp Lake Road. Thanks to Robb Bennett for confirming the identification.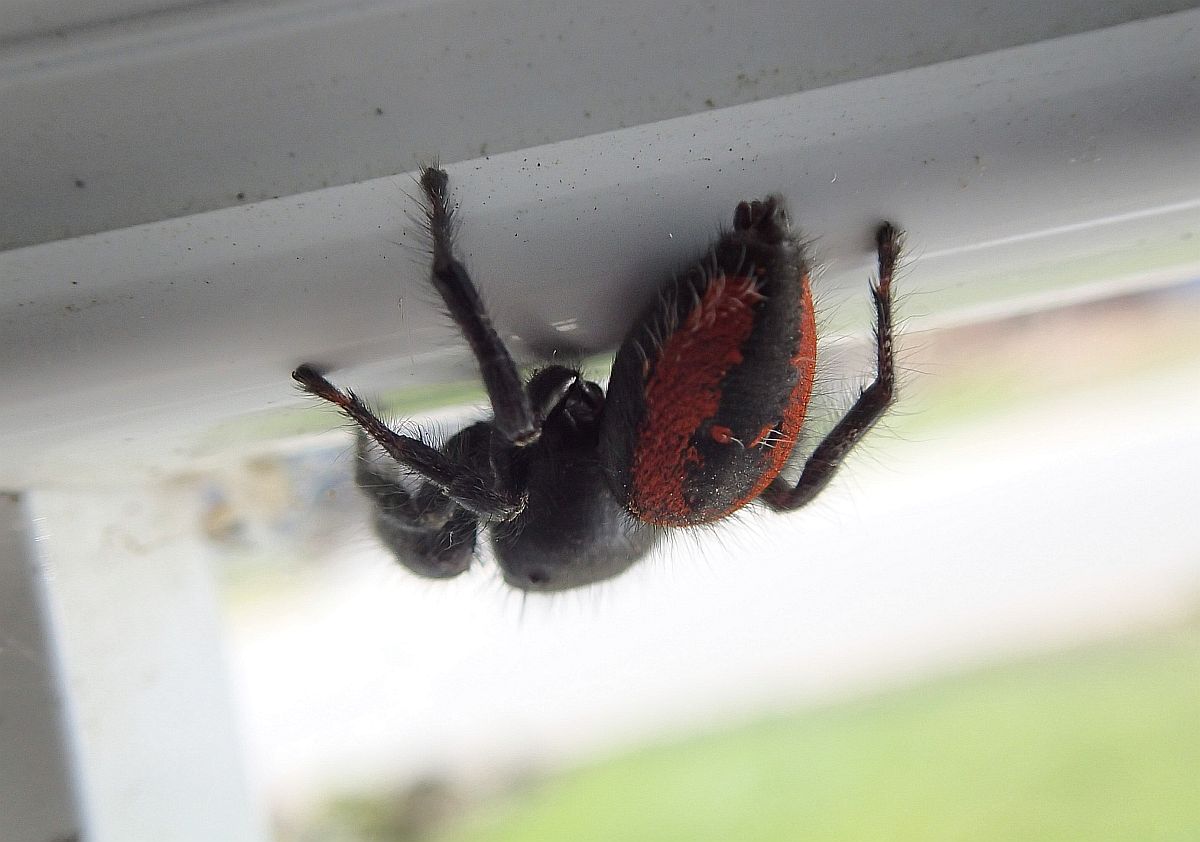 Phidippus johnsoni (Ara.: Salticidae) Rosemary Jorna
Jeremy Tatum writes: Here is another Xestia xanthographa, from my Saanich apartment this morning. Although it doesn't look very much like the August 22 specimen, the main difference is that in one of them the orbicular stigma is prominent, and in the other it is obscured. If you ignore the orbicular stigma, the two specimens aren't that unlike after all. Apparently the visibility of that spot is quite variable. The species has a Holarctic distribution, and I was surprised to find, when I looked at my ancient notes, that I had reared the moth from caterpillar, and had made extensive notes on the caterpillar, in England in the 1950s. There it is known as the Square-spot Rustic. According to South (written more than 100 years ago): "The more or less square reniform, and the orbicular, marks are subject to a good deal of modification… the reniform may be well defined and prominent, and the orbicular absent." This very nicely describes the difference between today's image and that of August 22. There is yet another photograph of this species on this site – exactly one year ago, on the posting for August 22, 2014. It is labelled "possibly", but in fact I believe it is correct.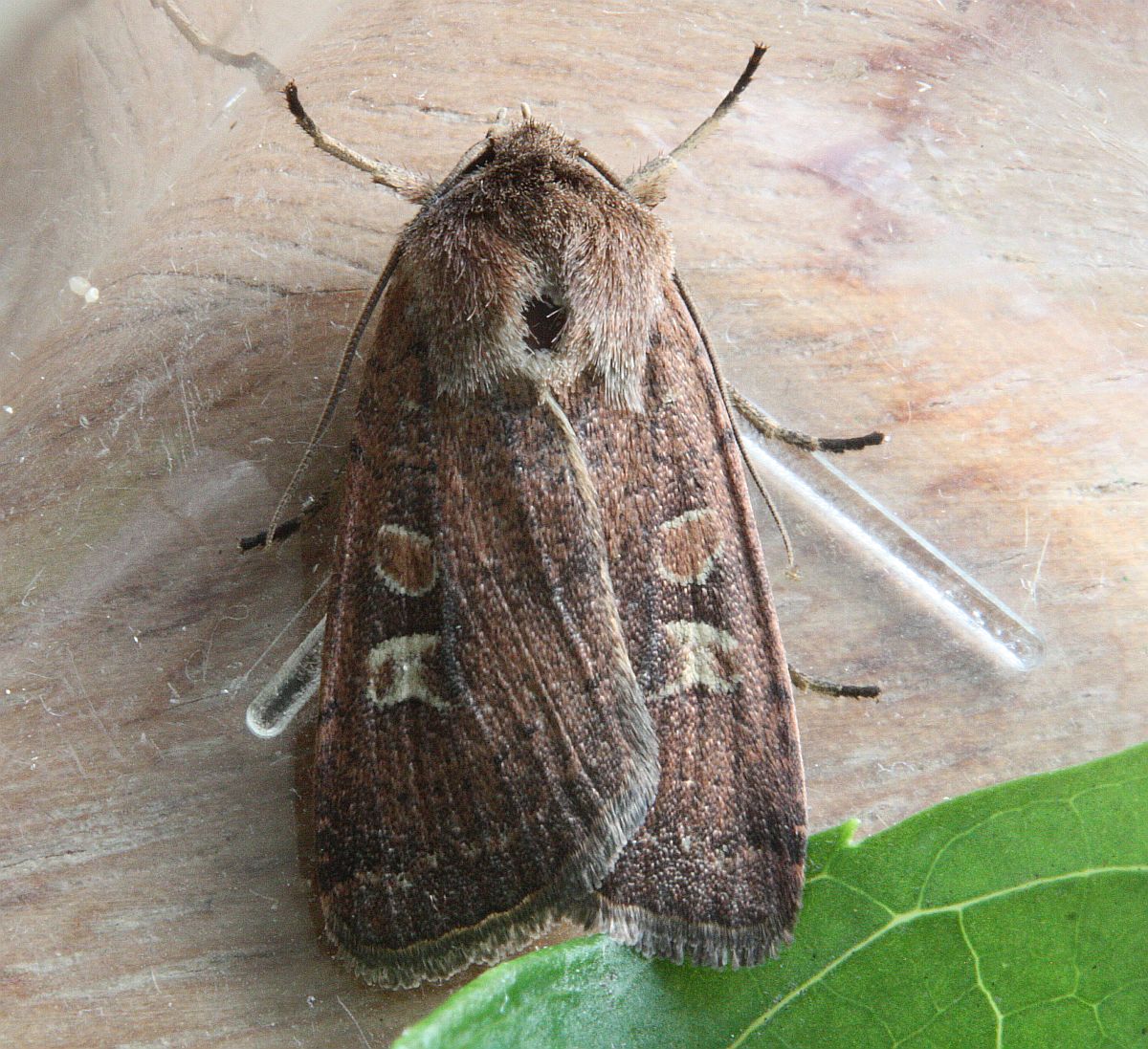 Square-spot Rustic Xestia xanthographa (Lep.: Noctuidae) Jeremy Tatum