2015 May 30
Aziza Cooper sends a photograph of a Cinnabar Moth from Pedder Bay, May 24. She also reports that: A worn Milbert's Tortoiseshell passed by the corner of Helmcken and Craigflower at about 11am. May 29. I was without a camera, but I saw the dark centre and light edges of the wings, small size and fast, direct flight.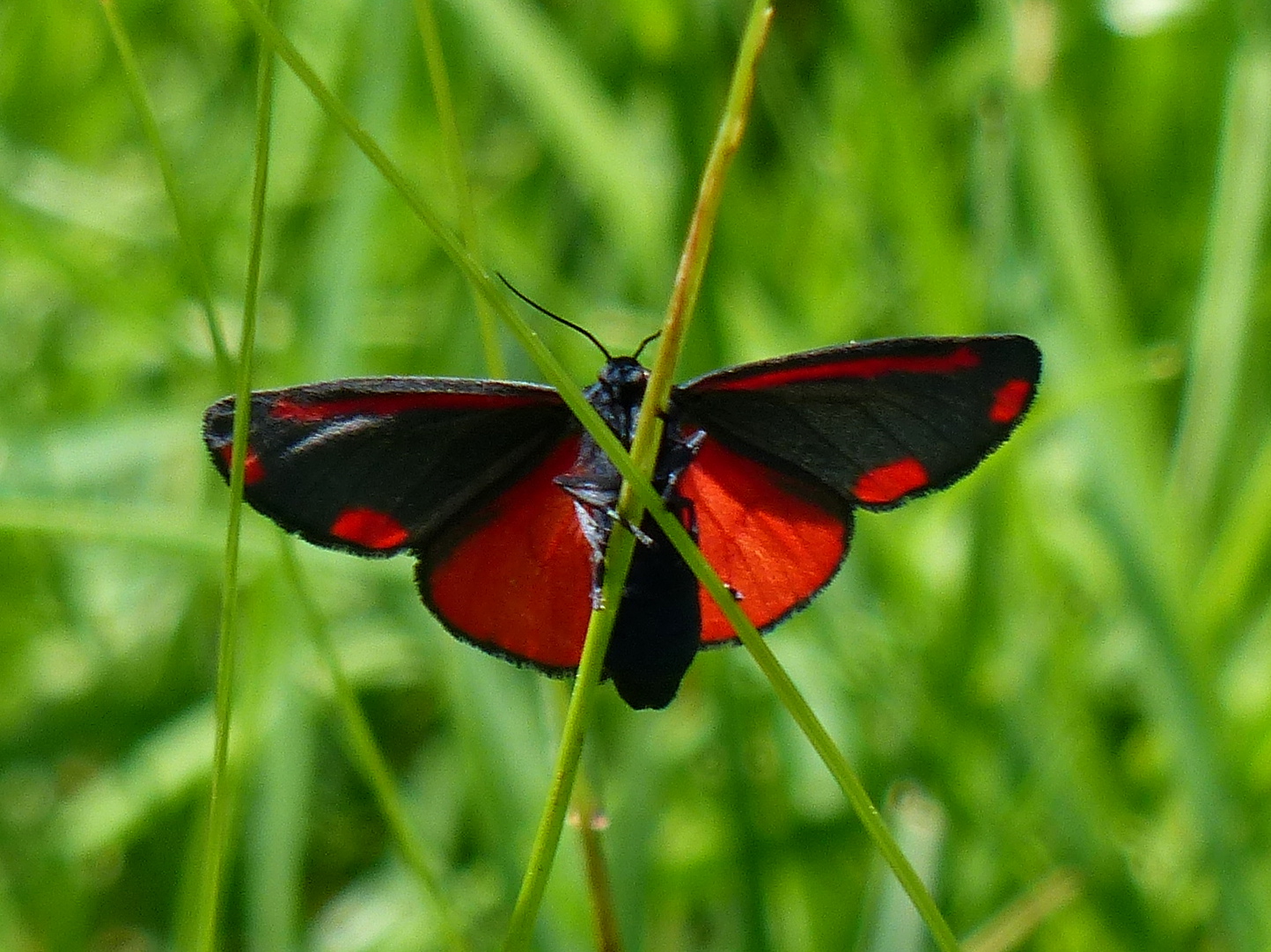 Cinnabar Moth Tyria jacobaeae (Lep.: Erebidae – Arctiinae) Aziza Cooper
Jeremy Tatum writes: About a week ago I found a newly-hatched caterpillar of the Western Pine Elfin along the Pathfinder trail off Munn Road. I have to find flowers of Salal to feed it on; this is surprisingly hard to find when you urgently need it. However, just outside the front door of the UVic Elliott building where I (sort of) work, there is a small flower bed, which has a Salal plant, and I took one small flower sprig of this when I left the office last night. When I got home I found that it had another small Western Brown Elfin caterpillar on it – an amazing quite fortuitous find right outside my office. The caterpillar is inside one of the flowers at the moment, but I found the empty eggshell on a small stipule below one of the flowers.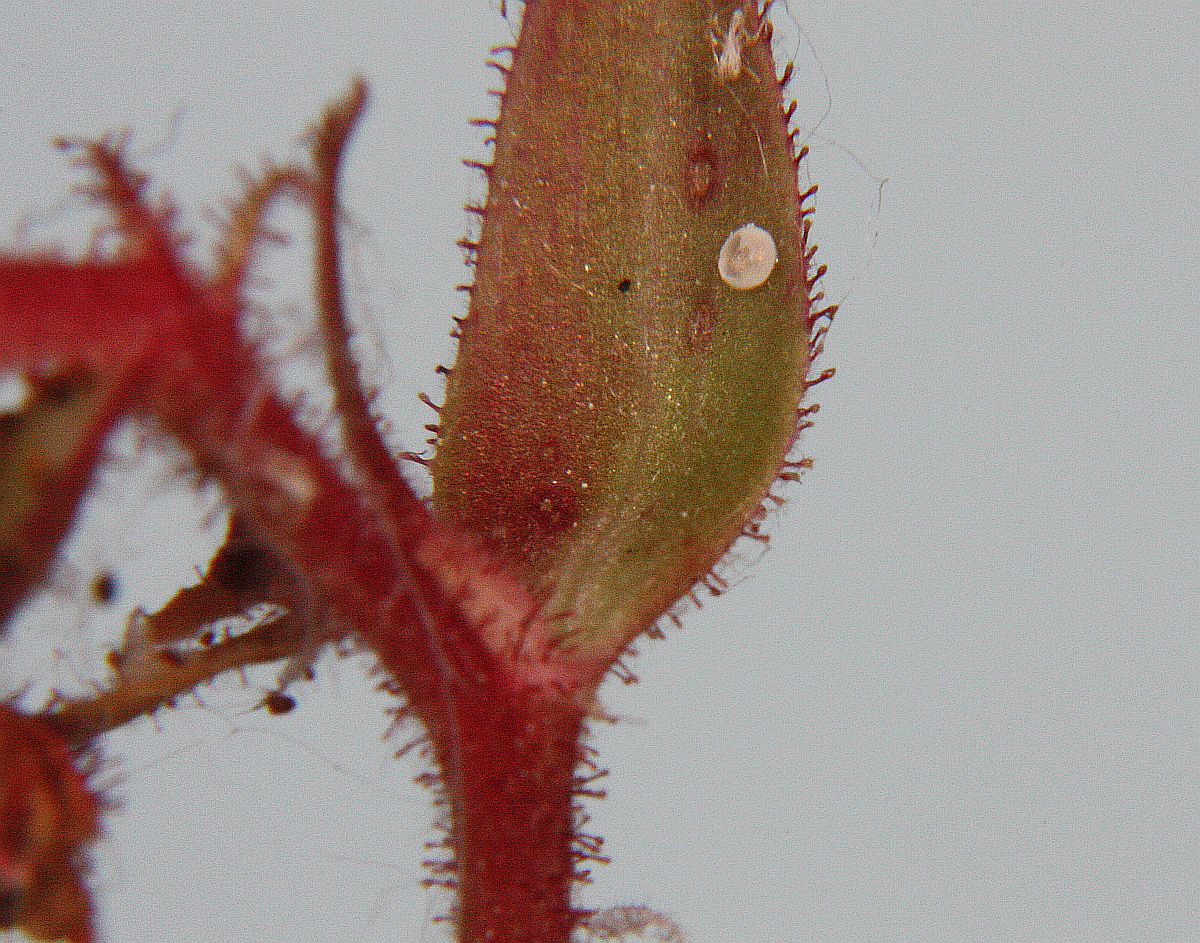 Empty eggshell of the Western Brown Elfin
Incisalia iroides
(Lep.: Lycaenidae)
Jeremy Tatum
He continues: Some hill-topping nymphalids are still to be seen in the late afternoons on the Mount Tolmie reservoir. Last night (May 29) it was a Red Admiral and three Ladies (not sure whether Painted or West Coast – I think both.)
Bill Katz sends a photograph of Neoterpes trianguliferata from Goldstream Park this morning.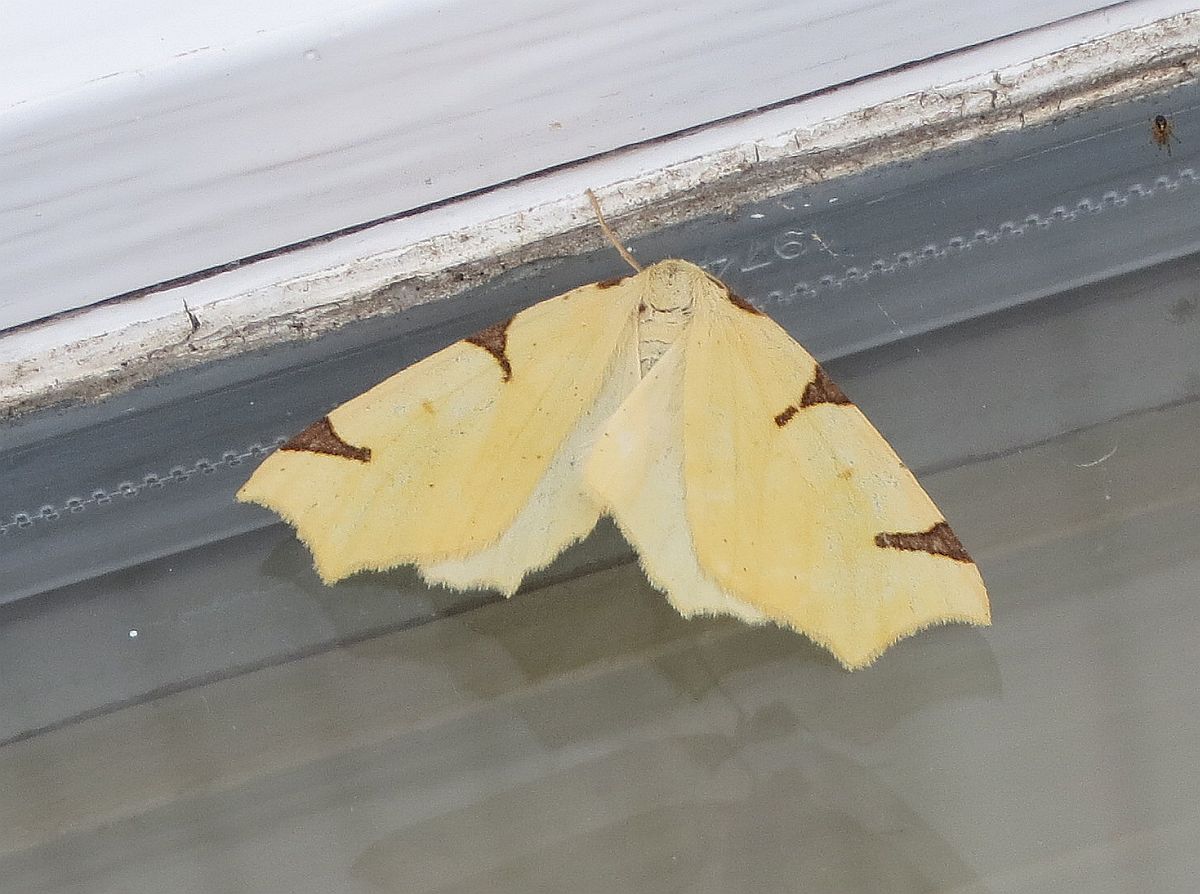 Neoterpes trianguliferata (Lep.: Geometridae) Bill Katz