2019 December 27
Jeremy Tatum writes: Apologies for showing yet another Winter Moth, but this one, photographed this morning at UVIc, is the first time I have seen what I believe to be Operophtera occidentalis either at UVic or at my Saanich apartment. It is maybe a couple of weeks since I have seen Operophtera brumata, and seeing this occidentalis today reinforces my suspicion that perhaps occidentalis flies a little later than brumata.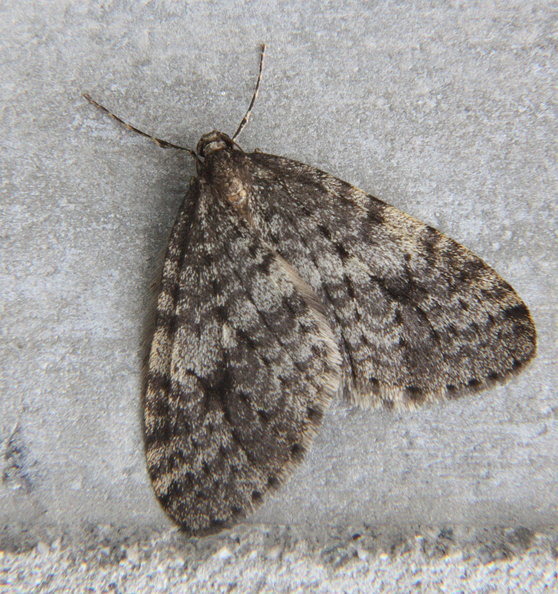 Operophtera occidentalis (Lep.: Geometridae) Jeremy Tatum
Gordon Hart sends one from the Highlands. I think it is O. brumata beginning to look a little bit past its "sell by" date.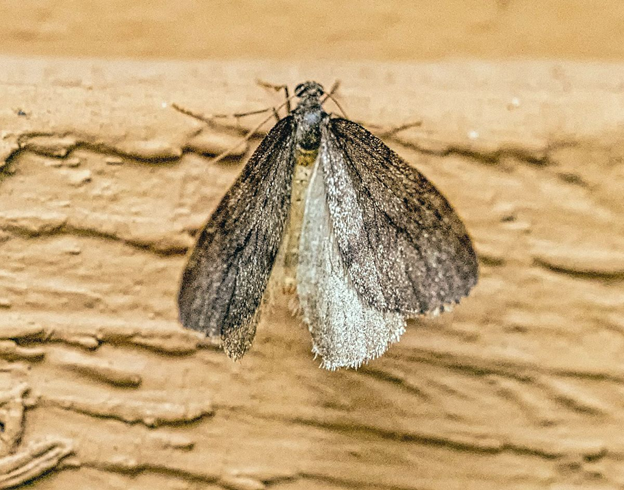 Operophtera brumata (Lep.: Geometridae) Gordon Hart