2019 November 24
Jochen's moths from Metchosin this morning. Probably the same individuals as yesterday.
No pics taken.
3 Erannis sp.
3 Drepanulatrix sp.
Jeremy Tatum writes: Yesterday I compared photographs of adults our local Erannis species, known as E. vancouverensis, with a photograph from England of E. defoliaria. Today I compare a photograph of the caterpillar of each. I see no difference between the two species, in adult or larval form.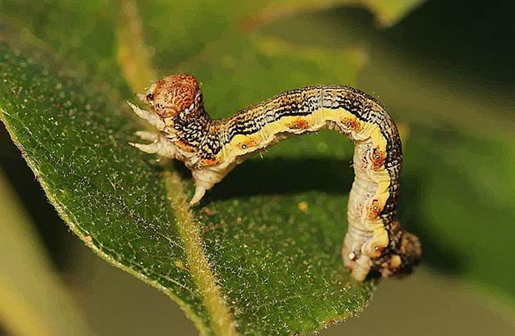 Erannis vancouverensis (Lep.: Geometridae) Jeremy Gatten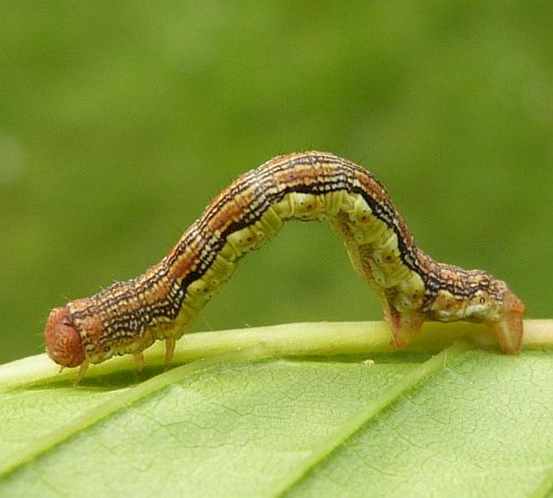 Erannis defoliaria (Lep.: Geometridae) Graham Calow
Jochen Möhr writes from Metchosin: My son gave me a USB Microscope camera for my recent birthday. I am slowly learning to use it. Today, I tried to do some spore prints of mushrooms. When I took the mushroom off the sheet of paper, there were a few extremely tiny critters wriggling on the paper. I took a few pics with the microscope device. I think it is a springtail.
Libby Avis and Jeremy Tatum agree that it is indeed a springtail. The photograph is particularly interesting in that it is an underside, and we can actually see the spring. Springtails are included in several Orders within what is now regarded as the Subclass Collembola.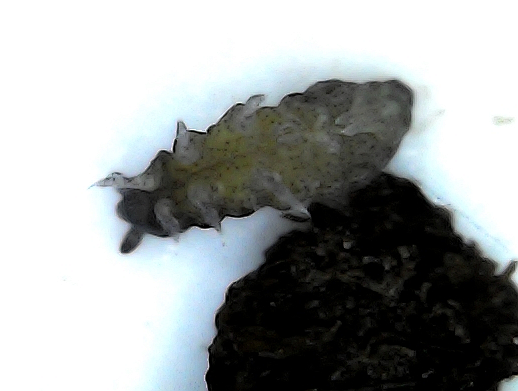 Springtail (Collembola) Jochen Möhr