2019 June 20 morning
   In case you are wondering – there was no June 19 posting.  The invertebrates have been working hard for us, so they took a day off.
   Gordon Hart writes from his Highlands home:  Several of the usual butterflies here, and I saw two Green Commas on Monday. They were quite faded.  I am starting to see Meadowhawks now, and I have attached a photo, I think it is a Red-veined Meadowhawk Sympetrum madidum.
   Bingo! – Rob Cannings writes:  It is S. madidum – a yellow female. You can see the two lateral thoracic stripes. The pattern on the side of the abdomen is also a useful character. In the radial planate area (see wing with clear green behind – find the spindle-shaped field of cells) two of the cells in the middle are doubled – this is a good character, too.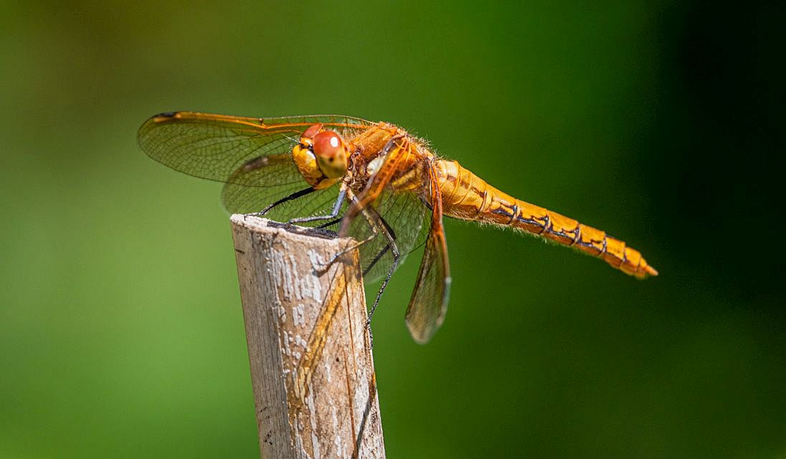 Female Red-veined Meadowhawk Sympetrum madidum (Odo.: Libellulidae) Gordon Hart
   I think this is the spindle-shaped group with the two doubled cells referred to by Dr Cannings: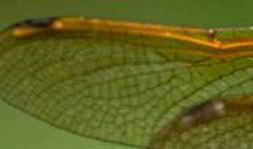 Sympetrum madidum
  But – a word of caution!  Dr Cannings adds a little later:  I should have said that the doubled radial subplanate cells occur also in S. illotum (sometimes) and S. corruptum, so they are not foolproof. However, their presence in all four wings in Leucorrhinia glacialis is one of the best ways to separate this species from L. proxima.

So now you know!