2019 May 17
Jeremy Tatum writes: Here is a Lorquin's Admiral caterpillar preparing to pupate:
Lorquin's Admiral Limenitis lorquini (Lep.: Nymphalidae)
Jeremy Tatum
Jeremy Tatum continues: At Panama Flats this afternoon I saw an American Lady.
I also found a caterpillar (shown below) of an Essex Skipper on Reed Canary Grass.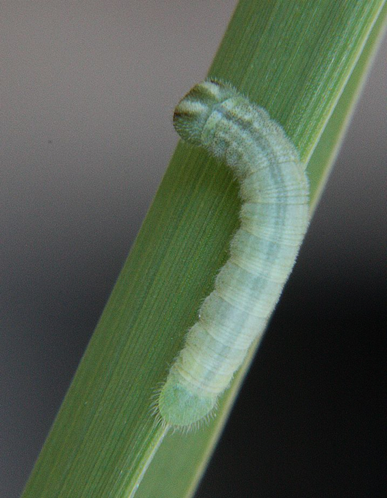 Essex Skipper Thymelicus lineola (Lep.: Hesperiidae) Jeremy Tatum
There was nothing on the Mount Tolmie reservoir at 6:00 pm today, but there were three Painted Ladies near the Jeffery Pine nearby.