2019 May 16 morning
Jeremy Tatum writes: The moth below, Hedya nubiferana, came from a caterpillar shown on May 2. The caterpillar was originally mislabelled on May 2; I have now corrected it.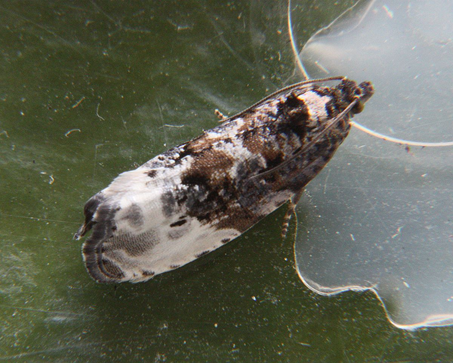 Hedya nubiferana (Lep.: Tortricidae) Jeremy Tatum
Jeremy continues: Thanks to Scott Gilmore for identifying the beetle below as a a scarab beetle from the genus Dichelonyx. I found it yesterday along the Panhandle trail off Munn Road.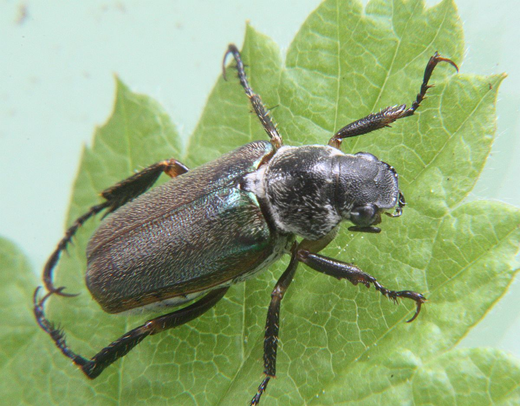 Dichelonyx sp. (Col.: Scarabaeidae) Jeremy Tatum
Rosemary Jorna sends photographs of a spider from her yard in the Kemp Lake area, May 15.
Thanks to Robb Bennett for identifying the spider as a philodromid crab spider, possibly an immature Philodromus dispar.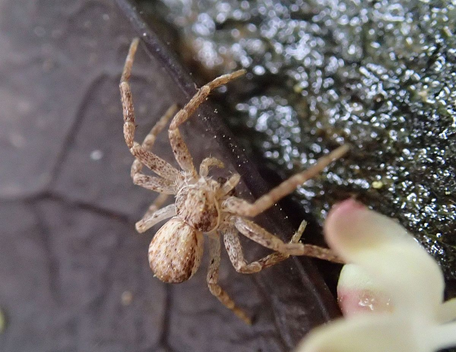 Possibly immature Philodromus dispar (Ara.: Philodromidae) Rosemary Jorna
Rosemary also sends photographs of two difficult ones, not yet identified. The first is a snail, and I am thinking maybe Family Polygyridae. The second is a millipede, and I am thinking maybe Order Julida. If we get any further with the identifications, we'll post them. And of course, if any viewer can help, please do let us know (jtatum at uvic dot ca).
Snail. Perhaps Family Polygyridae. Rosemary Jorna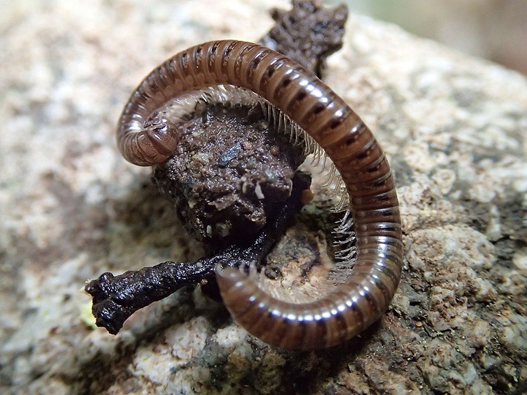 Millipede. Perhaps Order Julida. Rosemary Jorna
More this afternoon or evening…