2019 May 12 morning
   Peter Boon writes:  Yesterday at Cross Road in Nanoose there were 2 Western Tailed Blues, 5 Western Spring Azures, 1 Pale Tiger Swallowtail. At the powerline at the end of Sundew Place (Bonnel Creek Falls trail) were 2-3  Two-banded Grizzled Skippers, 2 Mylitta Crescents, 3 Sara Orangetips, 1 Cabbage White, 2 Pale Tiger Swallowtails and 5 Western Spring Azures.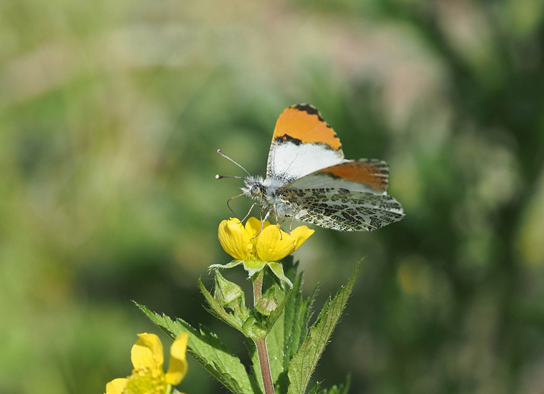 Sara Orangetip Anthocharis sara (Lep.: Pieridae)  Peter Boon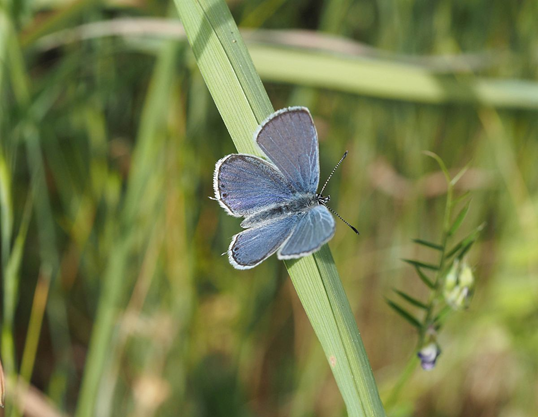 Western Tailed Blue Everes amyntula (Lep.: Lycaenidae)  Peter Boon
   Jeremy Tatum writes:  Here is an Autographa ampla.  Caterpillar shown on April 15.  Apologies for the unaesthetically-appealing background, but that is where the moth posed!   It is now flying in the Blenkinsop Valley.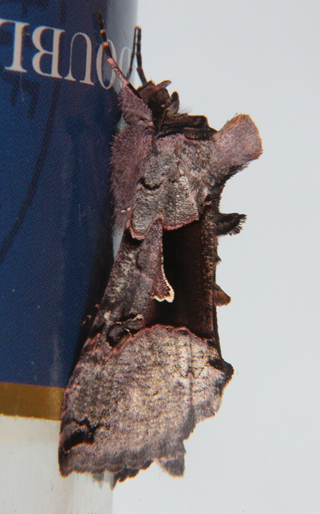 Autographa ampla (Lep.: Noctuidae – Plusiinae)
 Jeremy Tatum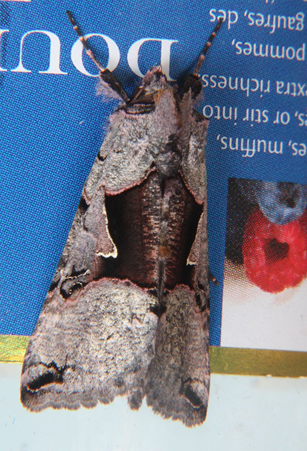 Autographa ampla (Lep.: Noctuidae – Plusiinae)
 Jeremy Tatum