2022 August 5
Jeremy Tatum writes: I have just moved my computer from UVic to home. This will have some advantages and some disadvantages, and possibly some glitches in posting Invertebrate Alert while I sort things out. I am hoping that the advantages will eventually win.
Ren Ferguson sends a photograph of a moth from Mount Erskine on Salt Spring Island, August 4. Thanks to Libby Avis for identifying it for us.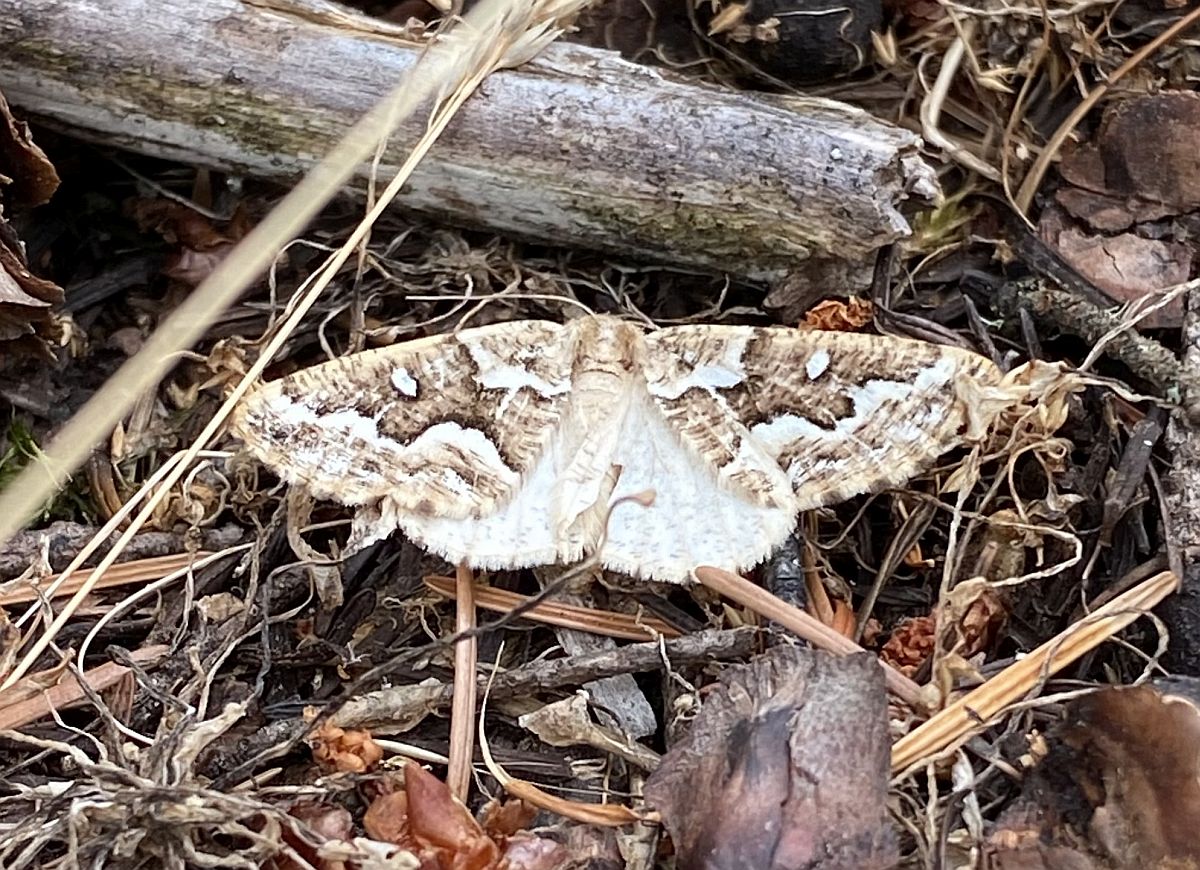 Caripeta divisata (Lep.: Geometridae) Ren Ferguson
Jochen Möhr sends photographs of some moths from Metchosin, plus another view of the gigantic beetle that he showed on August 3.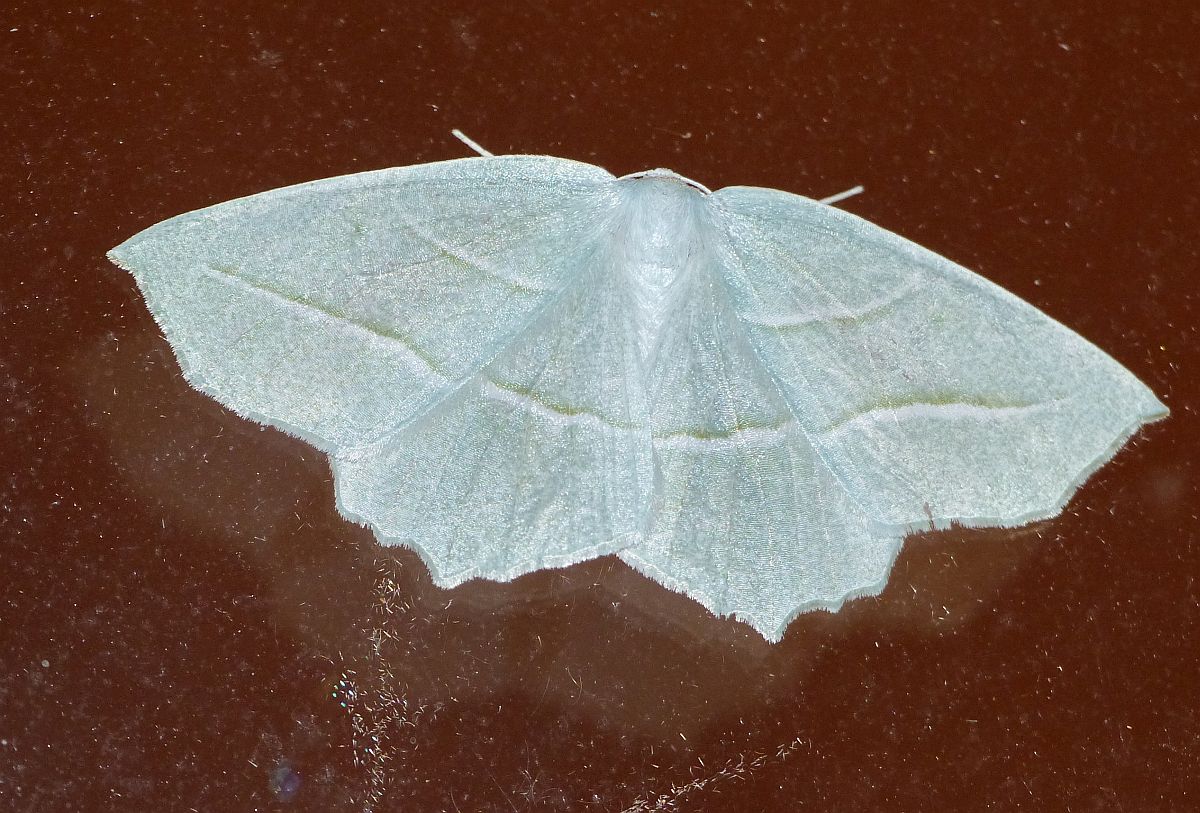 Campaea perlata (Lep.: Geometridae) Jochen Möhr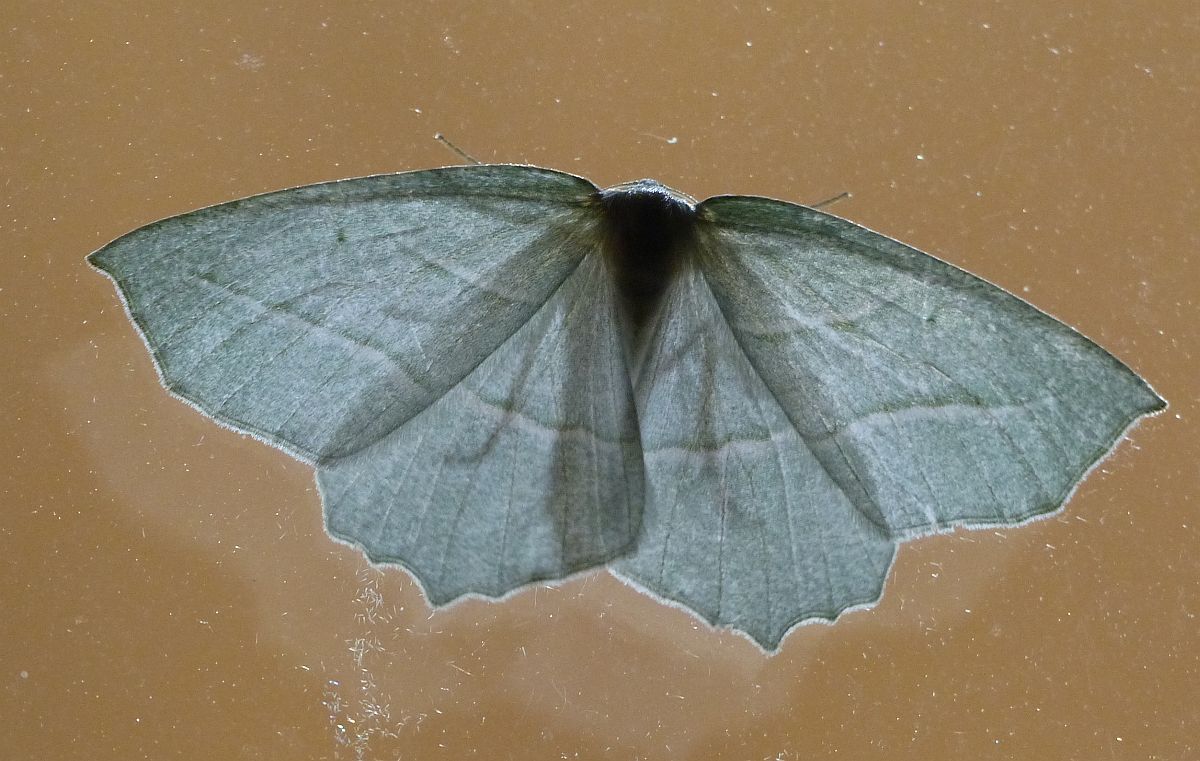 Campaea perlata (Lep.: Geometridae) Jochen Möhr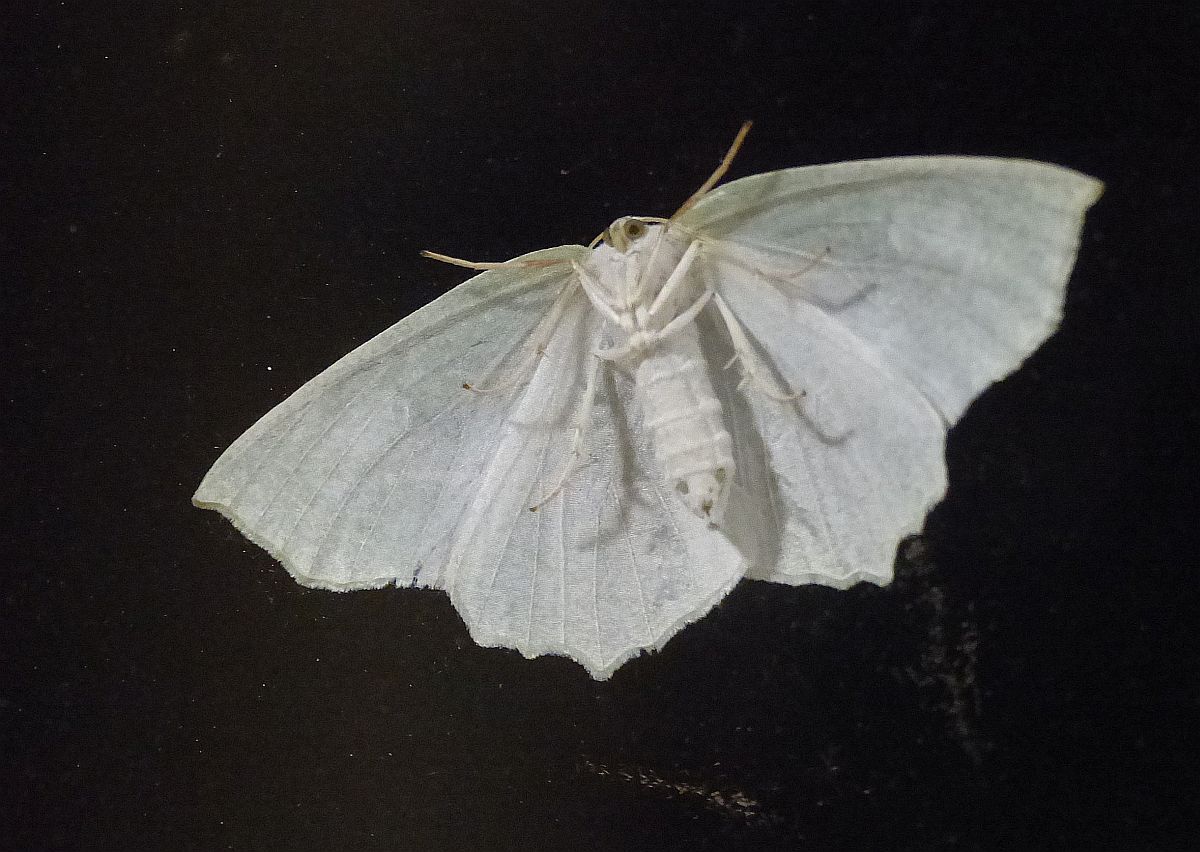 Campaea perlata (Lep.: Geometridae) Jochen Möhr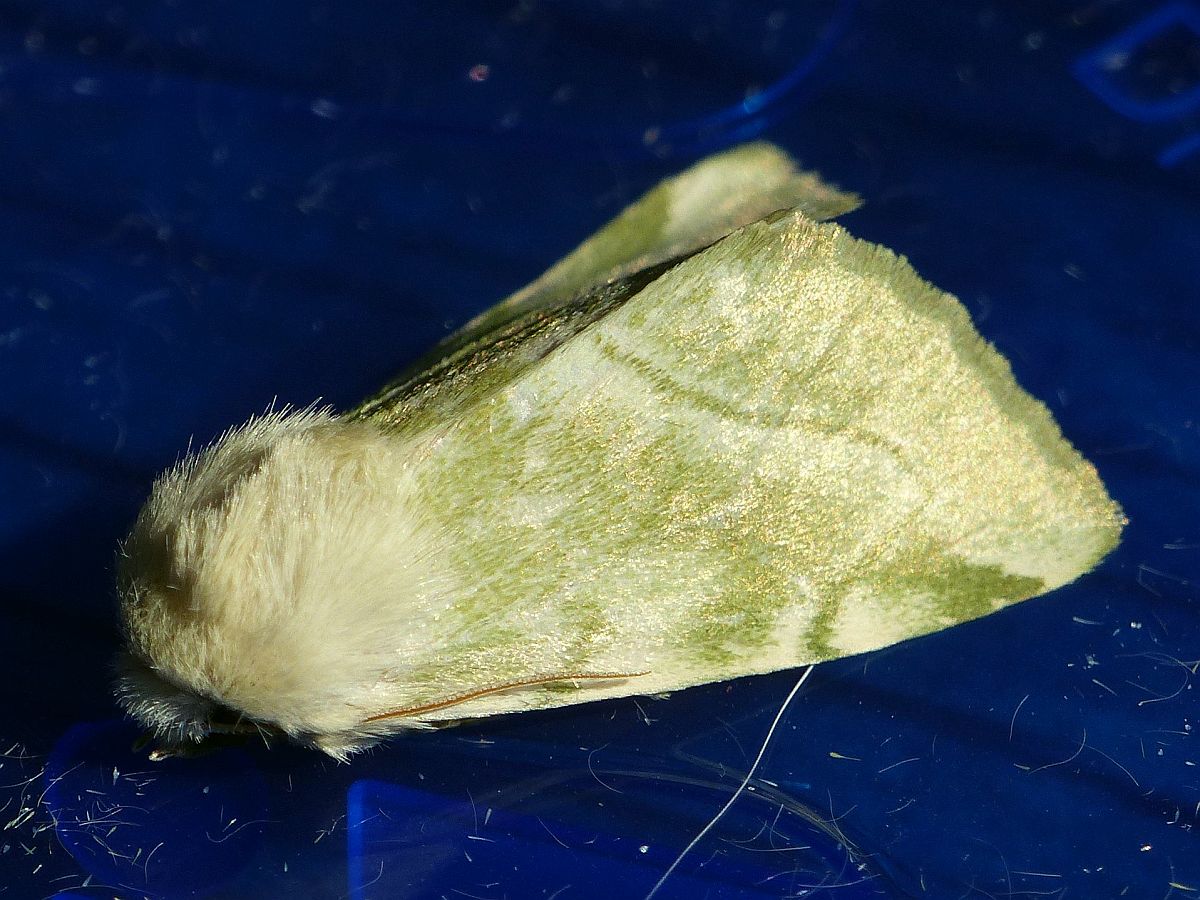 Zotheca tranquilla (Lep.: Noctuidae) Jochen Möhr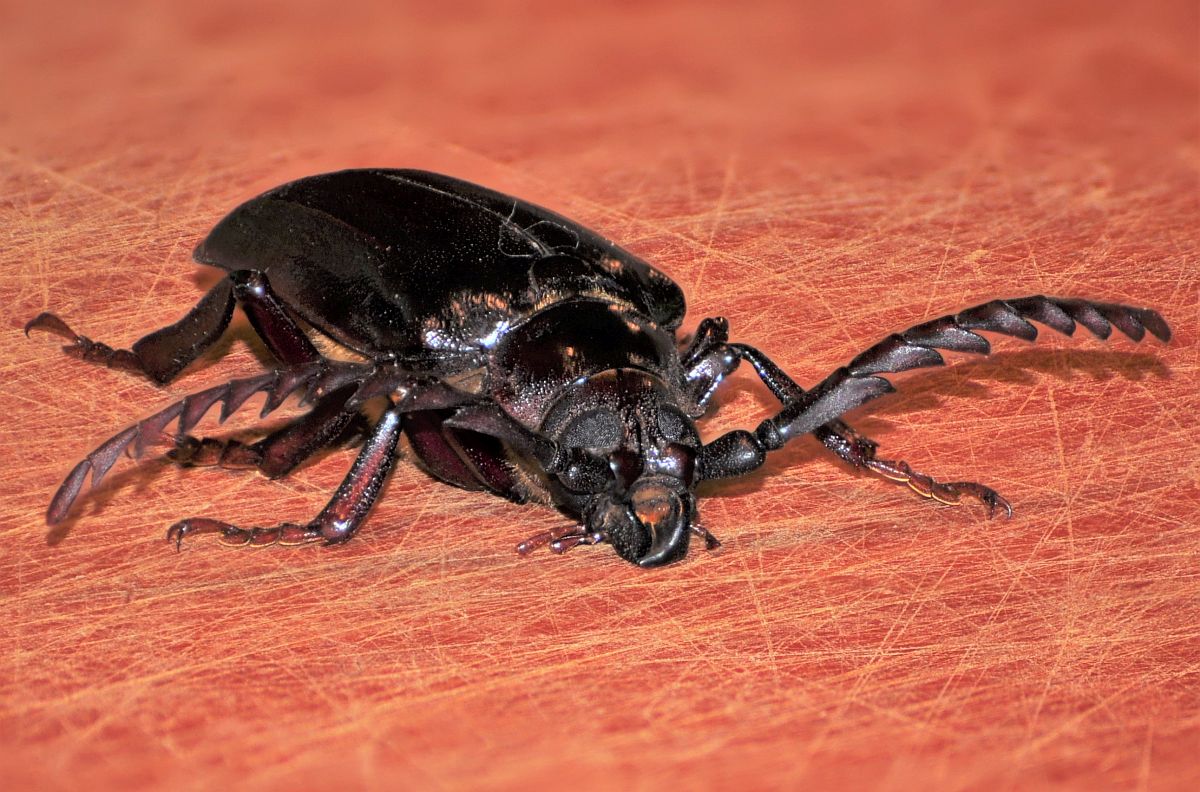 Prionus californicus (Col.: Cerambycidae) Jochen Möhr
The yellow Yellow Woolly Bear caterpillar shown on August 2 has since undergone ecdysis (skin change) into its final instar, and is now a much richer brown, less yellow, colour.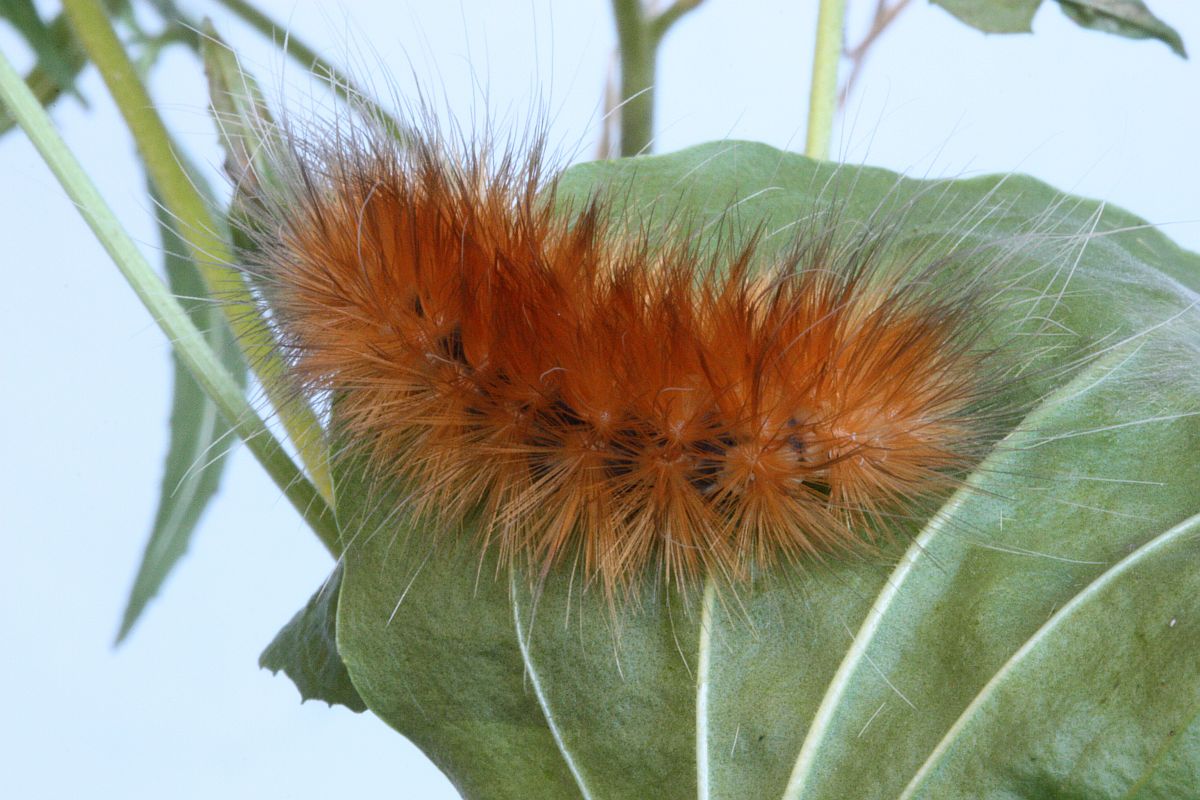 Spilosoma virginica (Lep.: Erebidae – Arctiinae) Jeremy Tatum
Jeff Gaskin writes today: While I didn't find too many butterflies at McIntyre Road reservoir – nothing but Cabbage Whites – I did see a good number of dragonflies. I followed up on what Val George reported the other day and found many Eight-spotted Skimmers, a few Blue-eyed Darners, Blue Dashers, 2 or 3 Black Saddlebags, an individual Western Pondhawk, and a Cardinal Meadowhawk. The Black Saddlebags and Blue Dashers were lifers for me.